Amina Buddafly Shares Why She Married Peter Gunz Despite Him Having Seven Children and Admits Co-Parenting Is Hard
Amina Buddafly is not looking back since splitting from Peter Gunz. Despite the heartache from Gunz, Buddafly says she married Gunz because he's one of her favorite people.
Amina Buddafly is blossoming since her departure from Love & Hip Hop and leaving Peter Gunz and his love triangle behind. The talented singer and musician is busy with her music career and being a mom to her two daughters, whom she shares with Gunz.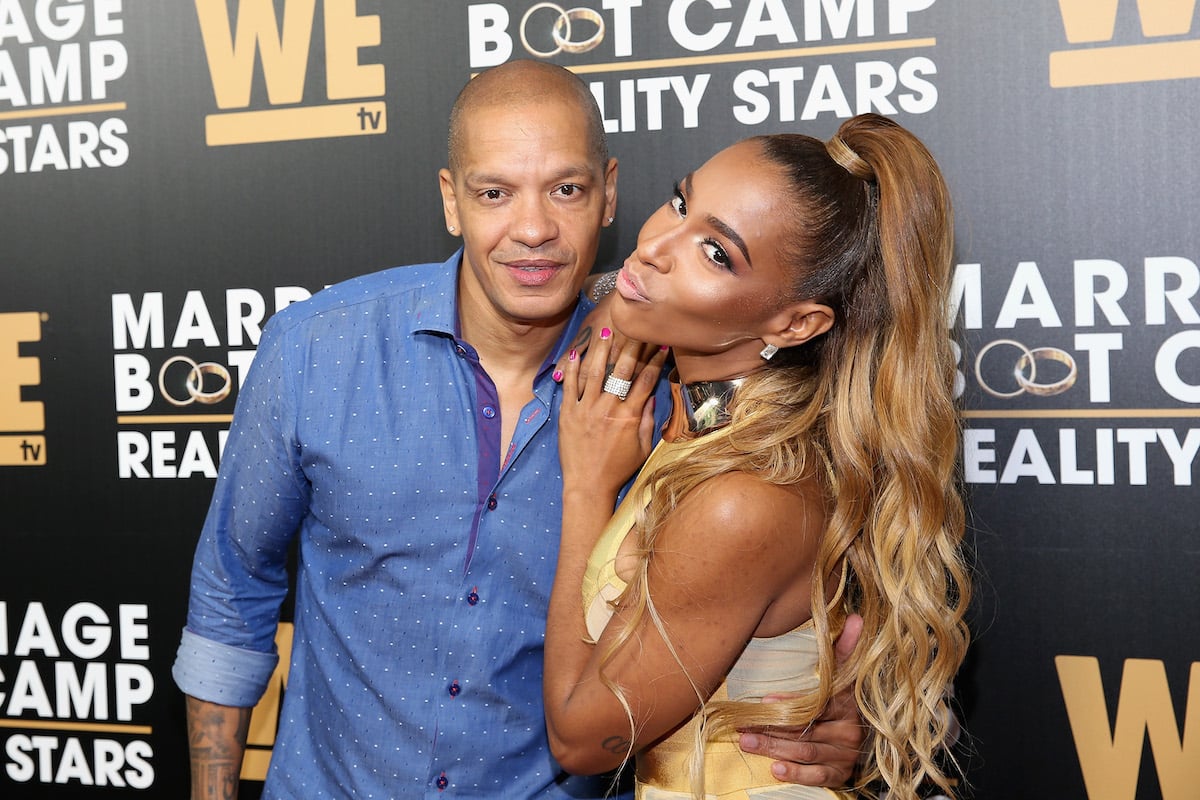 Fans of the show remember Buffafly and Gunz's toxic relationship. Despite such, Buddafly has no regrets about marrying Gunz and still considers him a friend. 
Amina Buddafly says Peter Gunz is one of her favorite people
Buddafly and Gunz's relationship was contentious with Gunz splitting his time managing his marriage to Buddafly and an ongoing affair with his longtime ex, Tara Wallace. For years, Love & Hip Hop viewers watched Buddafly in constant pain as she longed for Gunz to be monogamous. She finally had enough after Wallace revealed she was expecting another child with Gunz. 
Related: Former 'Love & Hip Hop' Star Peter Gunz Argues On Instagram Over His Ex-Wife Amina Buddafly
Despite the heartache, Buddafly does not regret her relationship with Gunz and considers him to be one of her favorite people. She shared such in a 2019 interview with Shannon Mack TV, explaining that despite his baggage upon their meeting, she married him because of his personality.
"It's something that you can't explain. I've said this a few times in interviews, it's like, until you hang out with him for a day, you wouldn't understand," she said. "His personality and everything else. He's just, a great person and one of my favorite people I ever met, I still say that, but he's just not somebody that can be with one woman. He's not a good husband."
Amina Buddafly on moving to LA to rid herself of Peter Gunz
At the time of their meeting, Gunz had seven children by four different women. By the time Buddafly filed for divorce in 2018, Gunz was a father of 10, two of which are by Buddafly.
Buddafly moved to LA for a fresh start amid her split from Gunz, telling Showbiz in a 2020 interview that she felt the move was necessary. But in doing so, she's now a full-time single mother to her and Gunz's two daughters.
"I had to hit rock bottom and know things were irreparable between Peter and me before leaving," she said in April 2020. "I was unsure on the plane as I traveled from New York to Cali but I knew I had to do it. It was the hardest decision but it was the best decision."
Amina Buddafly says co-parenting with Peter Gunz is difficult
Buddafly admits co-parenting on separate coasts is difficult and she even blames herself for much of it. For starters, Buddafly says she knew of Gunz's responsibilities with his seven other children prior to marrying him.
"I decided to have kids with somebody that already had eight other kids. It was [a red flag], but being in love, I just love so hard. So it's like, I was just blind. I did not care," she said to Shannon Mack.
Related: 'Love & Hip Hop': Tara Wallace Details Difficulties of Raising Her Children With Peter Gunz as Gunz Is a Father of 10
She continued:
And I have to say, we didn't plan the kids. It just happened and it was what it was. Afterward, I'm like, who's really at fault. I had to look at myself because I could have chosen someone else to have kids with who maybe would have been around. But things happen and you've got to make the best of it. That's why I don't complain, but it's still hard. I'm not going to act like everything's great. I complain to him sometimes when I feel he could do more and do better. He knows. 

Amina Buddafly to Peter Gunz
Furthermore, her move to LA complicated things a bit more, which she takes responsibility for. "We have our arguments, but I just, I was the one who decided to move all the way to California, so obviously if I was still on the east coast he would be around more."
Buddafly says Gunz makes his best efforts to be a present father in spite of their circumstances.