Amy Adams' 'Big Eyes' Courtroom Paint-Off Scene Happened Just Like in the Movie
Tim Burton made his name directing fantastical movies about strange characters. But with his 2014 film Big Eyes, he told the true story of an artist robbed of her recognition. The movie is based on the conflict between Margaret Keane (Amy Adams) and her ex-husband Walter (Christoph Waltz), who took credit for her paintings for years. The most sensational moment of Big Eyes takes place in a courtroom. While it seems like something a screenwriter would invent to add drama to the proceedings, it happened exactly as Burton filmed it. 
Amy Adams played Margaret Keane in 'Big Eyes'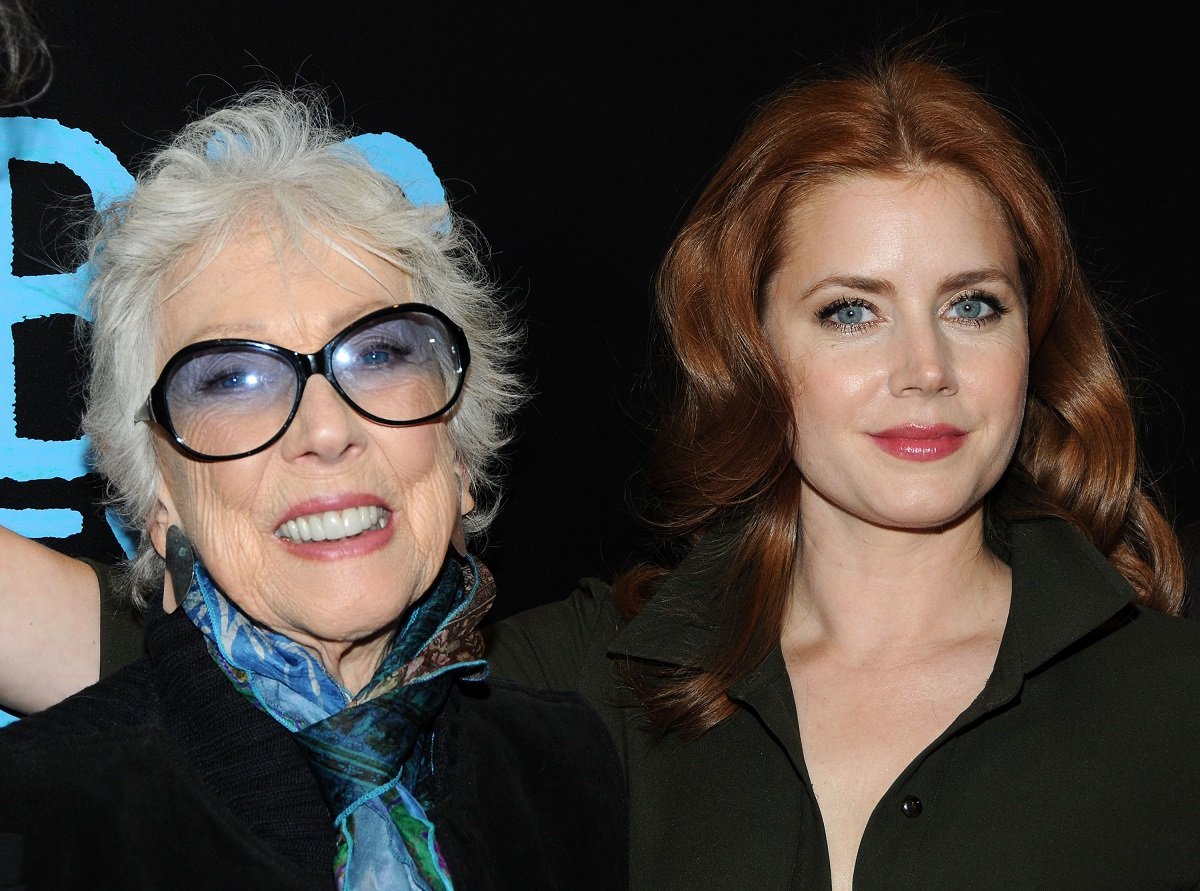 After realizing what her former husband is doing with her artwork, Margaret sues Walter for slander to prove that she was the real artist in their household. A messy trial ensues. The judge demands that they both create an original painting in the courtroom within a one-hour time limit. Margaret does so with calm resolve. Meanwhile, Walter stalls for time and then fakes an arm injury to hide the truth for a little longer. (You can watch the full scene here.)
This bizarre artistic duel is actually lifted straight out of the real 1986 trial. It took place in Hawaii, as Margaret moved there after splitting from Walter. And the "paint-off" was set up by Judge Samuel P. King. King did this because he viewed it as the most direct way of settling the argument. "This was the fastest I ever painted in my life," Margaret said. The painting she created later became known as "Exhibit 224."
Margaret won $4 million in the suit. But she never received any of that money because Walter had already blown through their entire fortune on his own.
'Big Eyes' was a mostly biographical account of Keane's drama
As explained by History vs. Hollywood, Big Eyes sticks to the facts of Margaret's life. Walter kept her secluded from the world to keep pumping out art he would get all the acclaim for. She was locked in a room to paint for 16 hours a day, unable to make any friends or even see her daughter without his approval. When Margaret first considered telling the world the truth about her situation, Walter threatened to kill her. Like in the film, she didn't reveal that she was the real creator of the Keane paintings until she left Walter and moved to Hawaii. 
But Big Eyes does exaggerate some details in the name of storytelling. The movie implies that Walter never even tried to paint himself until the trial, but this is not true. At one point, he asked Margaret to teach him how to paint in her style. But he had no aptitude for the art form and went back to stealing his wife's work. And while the harsh criticism from New York Times art critic John Canaday for the "Tomorrow Forever" painting at the 1964 World's Fair did anger Walter, there is no evidence that he tried to stab the writer with a fork like it's portrayed in the film. 
The character Dee-Ann (played by Krysten Ritter) is a complete invention by Big Eyes' writers Scott Alexander and Larry Karaszewski to represent the more outgoing, progressive woman of the 1960s. Even with these changes, the message of Big Eyes still connects with people to this day.
Adams remains one of Hollywood's best actors
Adams won the Golden Globe for Best Actress in a Comedy or Musical for her work in Big Eyes. It is but one of many performances for which she has been widely praised. 
Adams broke through in the 2005 dramedy Junebug and hasn't looked back. Her filmography appeals to every major type of movie fan. She's starred in feel-good Disney flicks (Enchanted), serious dramas (Doubt), thought-provoking sci-fi (Arrival), and comic book blockbusters (Lois Lane in Zack Snyder's DC Universe). Even the bad films she's been in are better for her presence.  
She's regularly acknowledged by all the major award shows. But her six Oscar nominations have yet to result in a win. Her next movie probably won't appeal to the prestige crowd in the same way, but it could be quite entertaining. Adams will star in the delightfully titled Nightbitch for Hulu. The story centers on a new mom who becomes convinced that she is turning into a dog. The movie is directed and written by Marielle Heller and is an adaptation of a book of the same name by Rachel Yoder. Nightbitch was bought by Hulu and does not currently have a release date.