Amy Adams 'Giggled Like a 'Five-Year-Old' When She First Saw Henry Cavill in His Superman Costume
Amy Adams lost her composure when she saw Henry Cavill don his Superman outfit in 'Man of Steel,' so much so that she couldn't help but giggle.
Donning Superman's outfit for the first time was a special moment for Henry Cavill. But it was just as special for his co-star, Amy Adams, who giggled the first time she saw him in uniform.
Amy Adams felt that 'Man of Steel' was her last chance to play Lois Lane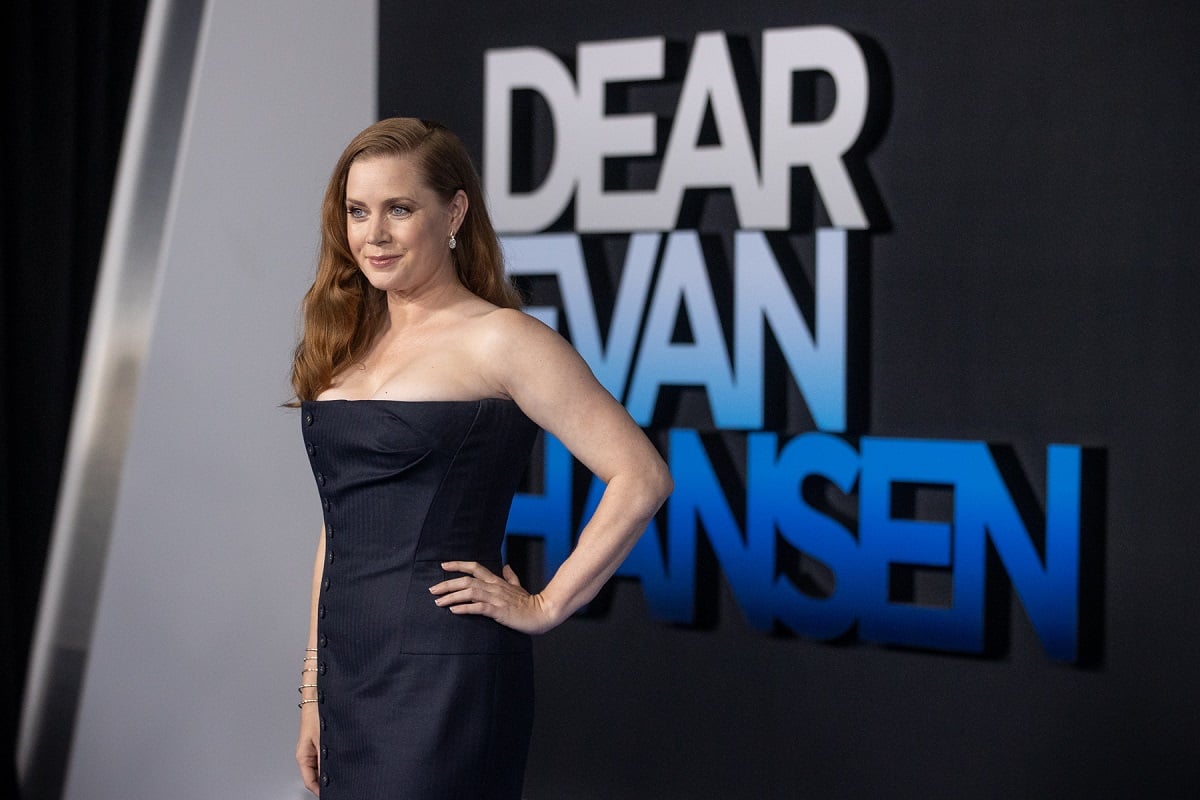 Adams had been pursuing the role of Lois Lane for a while before she originally got the part. Before Man of Steel, she tried out for two former Superman movies, one of which didn't even get made. There was a point where Rush Hour director Brett Ratner was tapped to direct a Superman film. He had Matt Bomer playing the Kryptonian superhero, with Adams auditioning to be his love interest.
"When J.J. Abrams and Brett Ratner were planning a version, I actually did a screen test with Matt Bomer," she told Total Film (via Yahoo.)
She also auditioned for Bryan Singer's interpretation of the character.
"And then when Superman Returns came around I read it again. So this is my third go at it," she continued.
After two attempts at nabbing Lois Lane, Adams felt Man of Steel was her final shot at getting the character.
"I kind of felt like this was my last chance," Adams told CNN. "So, I was really excited when they presented it and I read with Henry [Cavill]."
Amy Adams giggled when she first saw Henry Cavill in the Superman costume
Apart from being excited about finally getting to play Lois Lane, seeing Henry Cavill as Superman was also a special moment. In an interview with Empire, Adams explained her reaction to Cavill donning the cape.
"When Henry walks in with the suit for the first time, I was like 'Oh my goodness, that's Superman,'" Adams remembered. "And then I just giggled like a 5-year-old because he was so cute in a suit."
Adams brought up this moment again on CNN. She revealed her reaction was in part due to her being a fan of the character.
"I grew up with such a huge crush on the character," Adams revealed. "And then I just saw Henry and I was like, 'Oh my God, this is Superman.'"
Will Amy Adams ever reprise her role as Lois Lane?
The DCEU is going through a different phase after Justice League. Since then, both Ben Affleck and Henry Cavill have stepped away from their superhero franchises. Affleck will reprise his role as Batman one more time with The Flash. Likewise, Adams seems to be done with her Lois Lane as well, although she'd also be glad to come back.
"I would totally be open to playing Lois but I think [the studio is] moving in a different direction, from what I understand," Adams told Empire (via Yahoo.)
The last fans saw of Amy Adams' Lois Lane was in Zack Snyder's cut of Justice League. The movie was released on HBO Max last year and saw Snyder's original vision for the film. However, when Adams first heard about the Snyder cut, she had no idea the movement existed.
"I know nothing about this," Adams said in an interview with Cinemablend. "But I had no idea there was a movement."
Because of this, Adams was very interested in the genesis of the movement for the Snyder cut.
"I'm looking forward to seeing what the Snyder cut looks like. I mean, I knew what the script was, but I'm curious to see if it stays true to the script," Adams said. "I'm fascinated by that, how this whole internet movement happened."