Amy Adams in 'Enchanted' 2: Everything We Know so Far About the Film's Sequel 'Disenchanted'
Ever since Disney's Enchanted hit theaters in 2007, fans have been clamoring for a sequel. Now, after years of waiting patiently, our wish is finally coming true as Disney recently announced that a follow-up to the live-action fairy tale will be coming to Disney+.
So, what can fans expect from the Enchanted sequel, Disenchanted? Here's everything we know about the upcoming film so far.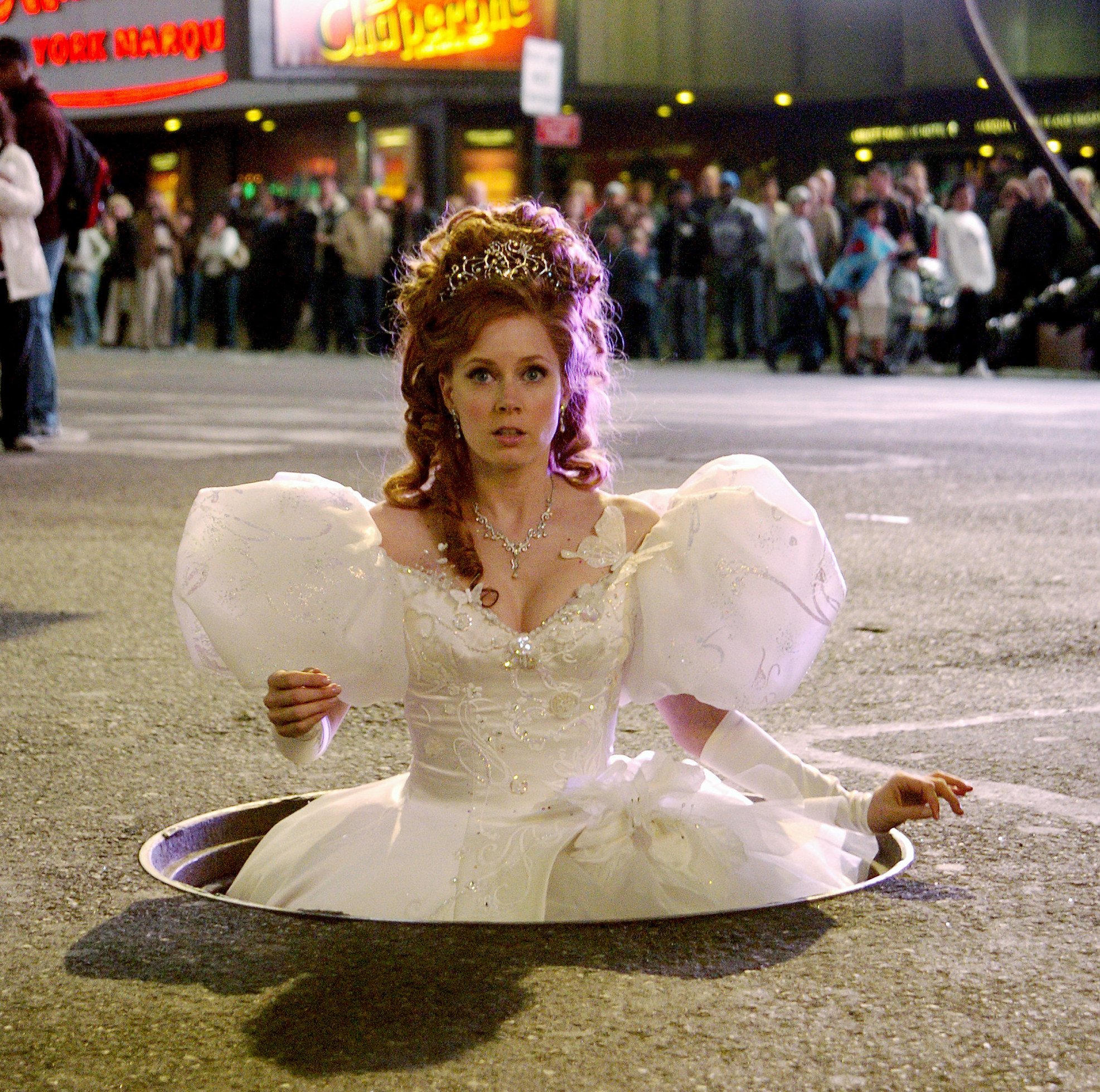 The sequel will reportedly take place after happily ever after
In 2007, Disney fans were introduced to Giselle (Amy Adams), a cartoon princess who enters the real world, in the film Enchanted.
The movie follows Giselle as she gets transported to the live-action world of New York City by an evil queen (Susan Sarandon), who doesn't want her marrying Prince Charming (James Marsden). 
After landing in the Big Apple, Giselle meets Robert Philip, a single dad and cynical Manhattan divorce attorney who doesn't believe in true love. Not long after meeting, Giselle's sense of fun and belief in happily ever after begins to rub off on Robert. Eventually, the two fall in love, even though Robert has a fiancé (Idina Menzel).
The film ends with Giselle and Robert sharing "true love's kiss," marrying, and forming a happy family with his daughter Morgan in NYC.
While many of us never thought we'd see Giselle and Robert again, it turns out that we were wrong.
According to Disney, a follow-up movie to the original, called Disenchanted, is currently in the works and will be hitting Disney+.
Per Collider, the sequel will reportedly find Giselle "questioning her happily ever after and accidentally triggering events that make everyone's lives turn upside down in both the real world and in the animated kingdom of Andalasia."
Both Amy Adams and Patrick Dempsey are reprising their roles
What would an Enchanted sequel be without it's original cast?
Though it's unclear if everyone in the first film will be joining Disenchanted, both Adams and Dempsey have signed on to reprise their roles — and we couldn't be more excited!
In January 2021, the Grey's Anatomy alum told Good Morning America that he'd "just got this script for the second movie." He also dropped some updates about the highly-anticipated (and long overdue) sequel.
"I'm starting to go through and get notes together," Dempsey said, adding, "There's talk that we'll start shooting that in the spring."
Though Adams hasn't confirmed or denied her involvement in the follow-up film, it's expected that she will reprise her role because what would an Enchanted sequel be without her?
When will 'Disenchanted' be released?
As of this writing, it's unclear when Disenchanted will be available to stream on Disney+.
But seeing as shooting will hopefully begin this Spring, there's a chance the film could be released sometime in 2022. So, until this anticipated sequel is released, we'll be singing "That's How You Know" at the top of our lungs to pass the time!