Amy Adams May Have Been the First Woman to Reject a Hug From Brad Pitt — Here's Why
It's safe to say there are few women in the world that would turn down a hug from Brad Pitt, but Amy Adams is one of them.
Apparently, Adams ran into Pitt during the production of 2018's biographical drama, Vice, and rejected a hug from Pitt for an unusual reason.
Amy Adams plays Lynne Cheney in 'Vice'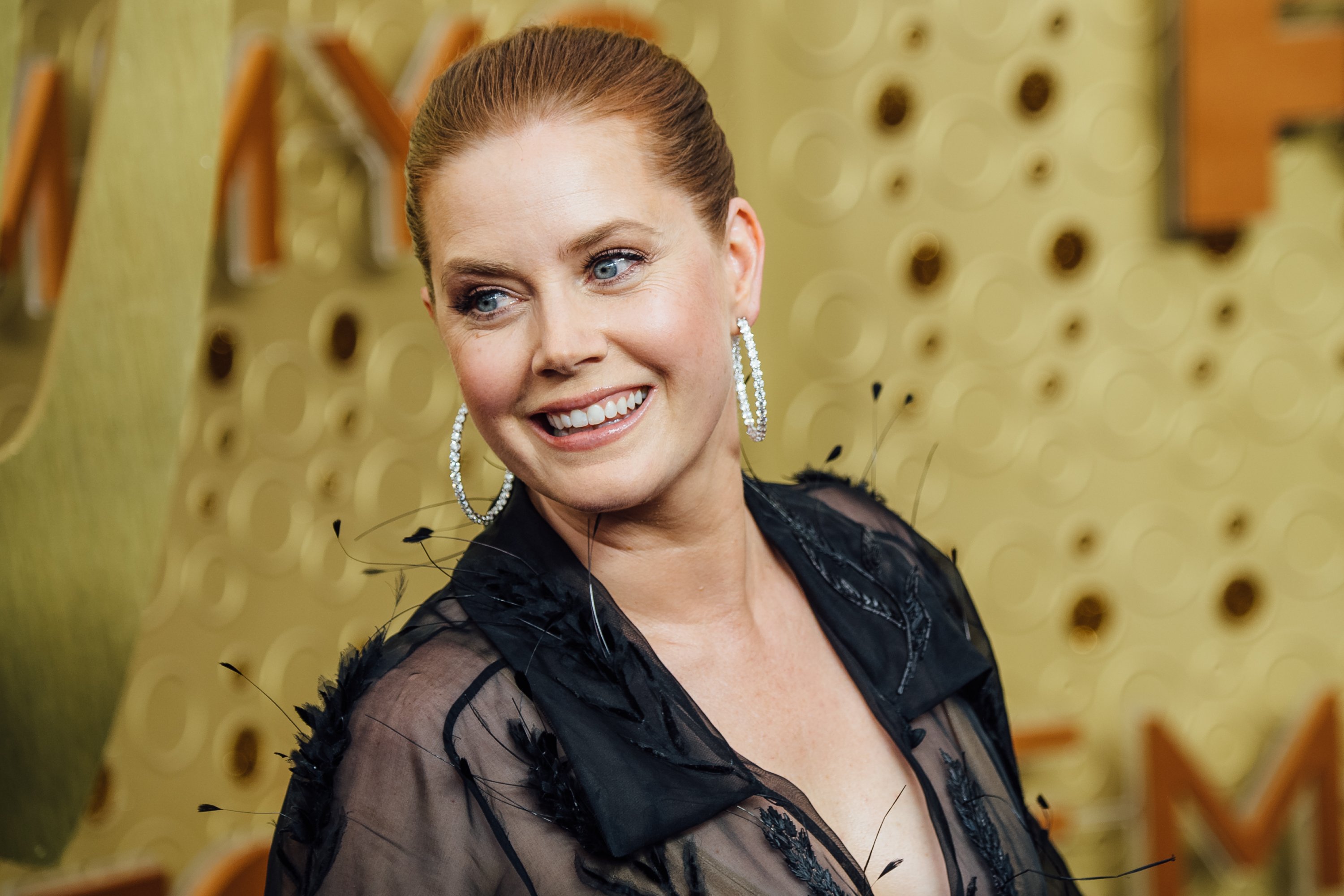 RELATED: Amy Adams Could Go From Playing Lois Lane to a Marvel Superhero
Vice divided critics upon its release in 2018. Some loved the film and considered it one of the year's best, while others panned the screenplay and direction. However, the performance of Vice's cast, specifically Adams and Christian Bale, was generally well-received.
Adams, who portrayed Lynne Cheney, admitted she wanted to know what the real Lynne Cheney thought of her performance during a 2018 interview with Jimmy Kimmel.
"I'd be open to a conversation with her about it," Adam said. "… I think I say—I take the lord's name in vain once, I think she'd probably have a problem with that. I don't think she would do that, or she'd be happy that I exposed if she did, you know."
Amy Adams turned down a hug from Brad Pitt on set
A number of A-list stars were involved with the development of Vice, including Pitt. Although Pitt wasn't too involved in day-to-day operations as a producer, he still made sure to stop by the set and check on things. Adams recalled the reactions of the other women when he happened to show up one day.
"… He came to set one day," Adams said. "… And I was wondering why all the girls had lip gloss and were skipping to set. And so, I walk on the set—oh, and I'd just been diagnosed with pink eye, true story. So I'm walking on the set like 'What's everyone so happy about?'And all of a sudden I see Brad Pitt, and I'm like, 'I've seen him before,' but every time you see him it's sort of like, you're thinking it's like A River Runs Throught It, you know? … "
Adams then revealed she rejected a hug from the superstar actor because she was battling pink eye.
"… He went to give me a hug, and I was like, 'Oh, it's happening,' and then I realized 'I can't hug him, I have pink eye.' … In that moment, I became the first woman in history to reject a hug from Brad Pitt," Adams added. "… Luckily, he was very gracious. …"
Amy Adams had to physically transform for 'Vice' role
Similar to many other biographical films, Vice's stars had to undergo significant physical transformations in order to provide convincing on-screen appearances. Adams herself had to put on tons of makeup and a fatsuit.
"I had been in makeup, I play Lynne up until 70, so I was in 70-year-old Lynne makeup, which is a lot of wrinkles and prosthetics, and a suit that makes me look quite a bit heavier …" Adams said.
Kimmel also pointed out how authentic Bale's portrayal of Dick Cheney was, noting that he always undergoes incredible transformations for his roles. Adams agreed, revealing how impressed she was by Bale's approach.
"He transforms in a way that is just, almost frightening," Adams said. "He's so committed, it's really impressive. He has an amazing discipline and work ethic, I admire it."