Does Amy Duggar Have a Good Relationship With Michelle and Jim Bob Duggar?
Amy Duggar is a cousin of the Duggar family, one of America's most conservative families. The Duggar family is portrayed in the TLC show Counting On, and Amy Duggar has made various appearances on the show. However, over time, there were rumors of a feud between Amy and the rest of the Duggar family. Now, though, things seem to be patched up between her and her cousins. But where does her relationship stand with Michelle and Jim Bob Duggar?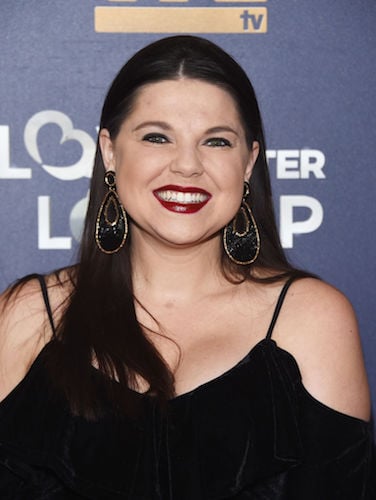 Amy is not nearly as conservative as her cousins
Although Amy was close to the Duggars growing up, she wasn't raised nearly the same way they were. She is the daughter of Deanna Duggar, who is Jim Bob's sister, and though her uncle is very religious, her aunt doesn't practice it in the same way. Amy was allowed to wear pants growing up, and she could casually date. She could also watch mainstream movies and listen to mainstream music. But despite her differences with her cousins, they were all extremely close growing up. Amy used to make frequent appearances on 19 Kids and Counting. But when she slowly disappeared from the Duggar spotlight, people assumed something had gone wrong.
There were feud rumors after Amy didn't attend Jinger Duggar's wedding
In 2016, Jinger Duggar wed Jeremy Vuolo, and the whole family was there to watch the couple celebrate. That is, except Amy. Amy didn't make an appearance at the wedding, and people instantly assumed something had gone wrong between Amy and the rest of the family. However, Amy remained adamant that she simply had another engagement booked at the time and couldn't reschedule to make it work for Jinger's wedding. But things got even more questionable when fans noticed all of the Duggars had unfollowed their cousin on Instagram.
The Duggar daughters have since rekindled their relationship with their cousin
Just as quickly as the alleged feud started, it appeared to be over. Amy didn't make any appearances on Counting On for a while, but suddenly, her cousins started to refollow her on Instagram, and things were looking up. Amy opened her own clothing boutique, 3130 Clothing, and Jana, Jessa, Jill, and Jinger have all supported the boutique on social media. They often post photos wearing the clothing and tag the brand when they do. It appears the older daughters are just as close now as ever before.
Michelle and Jim Bob gave Amy a birthday shoutout a little while back, so everything seems to be fine
Amy's birthday passed last October, and the Duggar family's Facebook page wished her a happy birthday. The Facebook account is seemingly run by Michelle and Jim Bob, so it was evident that things were fine between Amy and her aunt and uncle, too. Some suggested that Amy's non-conservative way of life might have played a role in the reported feud, but Michelle and Jim Bob seem to love their niece just as much as ever. We will probably never know all of the details about the supposed feud, or whether it was even real to begin with, but we're happy everything seems to have worked out.