Amy Poehler's Improv Theater, UCB, Reports 'Mass Layoffs' Amid Coronavirus Outbreak
As theaters get shuttered in New York and Los Angeles due to coronavirus, UCB, co-founded by Amy Poehler is laying off a huge chunk of their staff.
The Upright Citizens Brigade is a household name in improv comedy. Founded by Amy Poehler, Matt Besser, Ian Roberts, and Matt Walsh in New York in 1996, the founders, known as the "UCB Four" reinvented live comedy with this new theater. Now, several years later, UCB serves as a training center for up-and-coming improvisers and sketch writers.
The comedy theater has been a training ground for some of the funniest faces you now see on television. Its founders (especially Amy Poehler) are now successful, working members of the entertainment industry. They act in, write, and produce movies, television, and commercials. However, UCB couldn't hold up under the pressure of the coronavirus outbreak. As theaters and several other public places get shuttered in New York and Los Angeles, UCB had to follow suit. Now, they're laying off a huge chunk of their staff.
What is the Upright Citizens Brigade, founded by Amy Poehler and other comedians?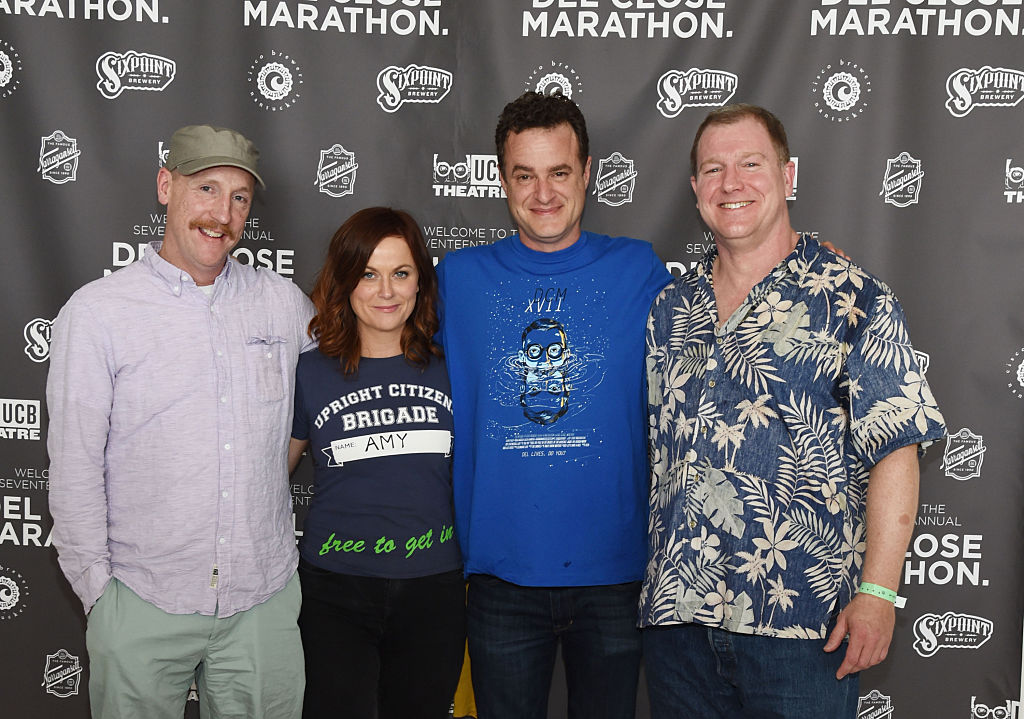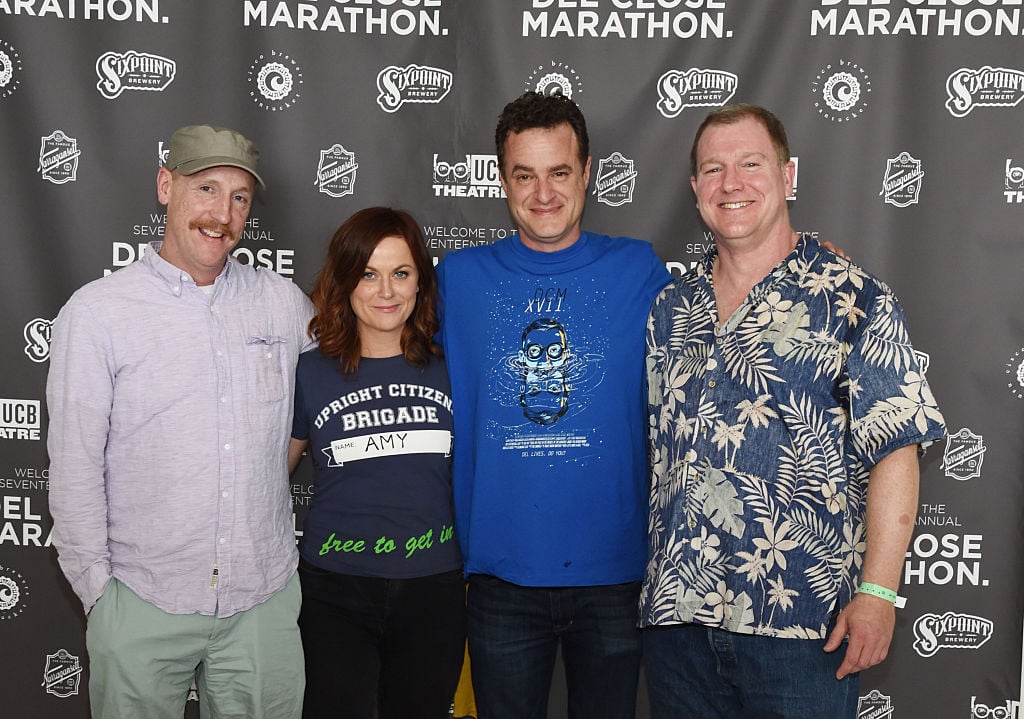 UCB, or the Upright Citizens Brigade, is an improv and sketch theater that hosts live performances and offers classes to aspiring comedians. As Vulture reported, many big names in comedy have come out of UCB.
Over the years, their students — who included Rob Corddry, Ed Helms, Aubrey Plaza, Paul Scheer, and Nick Kroll — would all be schooled in UCB's highly collaborative performance method, yielding a comedic sensibility that was grounded in realism, yet amplified by absurdity. 
However, many have criticized UCB in the past for not paying its performers. Besser has responded to criticism over this issue by claiming performing on a UCB stage gives you valuable exposure. That time on stage, he claims, will eventually lead to paying jobs in the entertainment industry.
But even though none of the current members of house teams are compensated for their comedy, UCB does employ several staff members. These include teachers, cafe employees, and managerial and technical positions. Many of those positions have now been let go, according to UCB emails.
In the age of the coronavirus pandemic, UCB shuts down
Comedy journalist Seth Simons reported on the layoffs on Twitter as well as his Substack page.
"Sad news: UCB just laid off its entire theater staff and some training center employees," Simons wrote.
UCBTNY and UCBTLA's artistic directors, Michael Hartney and Christine Bullen respectively, sent identical emails to the staff this past week. Both Hartney and Bullen have been "temporarily laid off as Artistic Director, along with all theatre staff until the theatre reopens," the email read.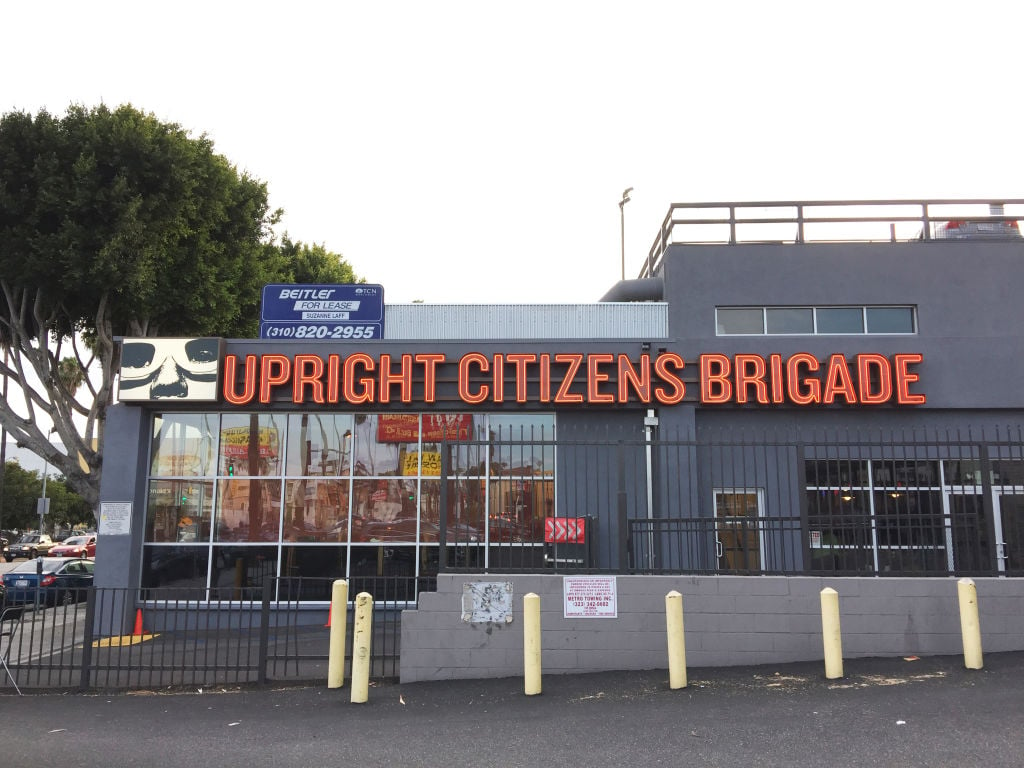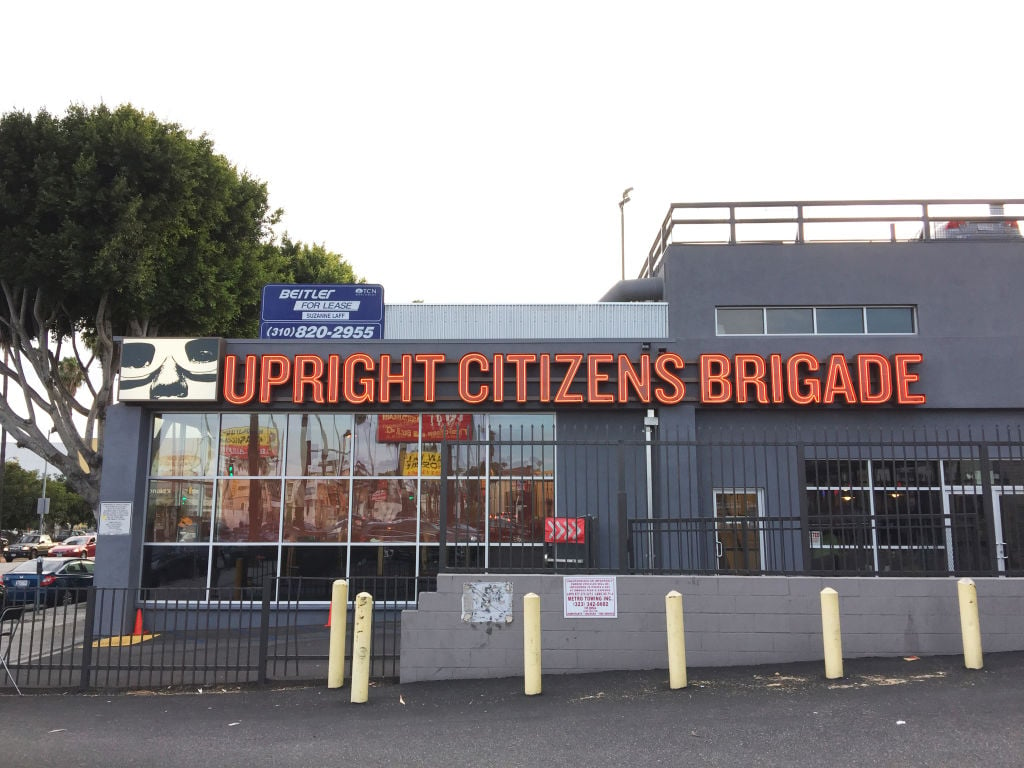 Hartney acknowledged that "a small staff at our NY and LA training centers remain." The theater has also posted classes that will be hosted online.
UCB's Chief Financial Officer Daryl La Fountain also sent an email about the "mass layoffs" to UCB employees, Simons reported. La Fountain's email read:
As this pandemic continues to escalate, we at Upright Citizens Brigade have been working alongside the owners to ensure our employees, student staff, and volunteers alike are safe … This truly is a time of uncertainty amidst the COVID-19 outbreak and we as a business do not have all the answers however, we are being forced to make some very difficult decisions.

Sadly, we regret to inform you that we have decided to conduct mass layoffs. This decision was not an easy one and the Company reviewed all options available before deciding to conduct these layoffs.   
The layoffs, the email continued, would go into effect Friday, March 20, 2020. It also included info about unemployment insurance.
Amy Poehler's comedy theater leaves many employees with few options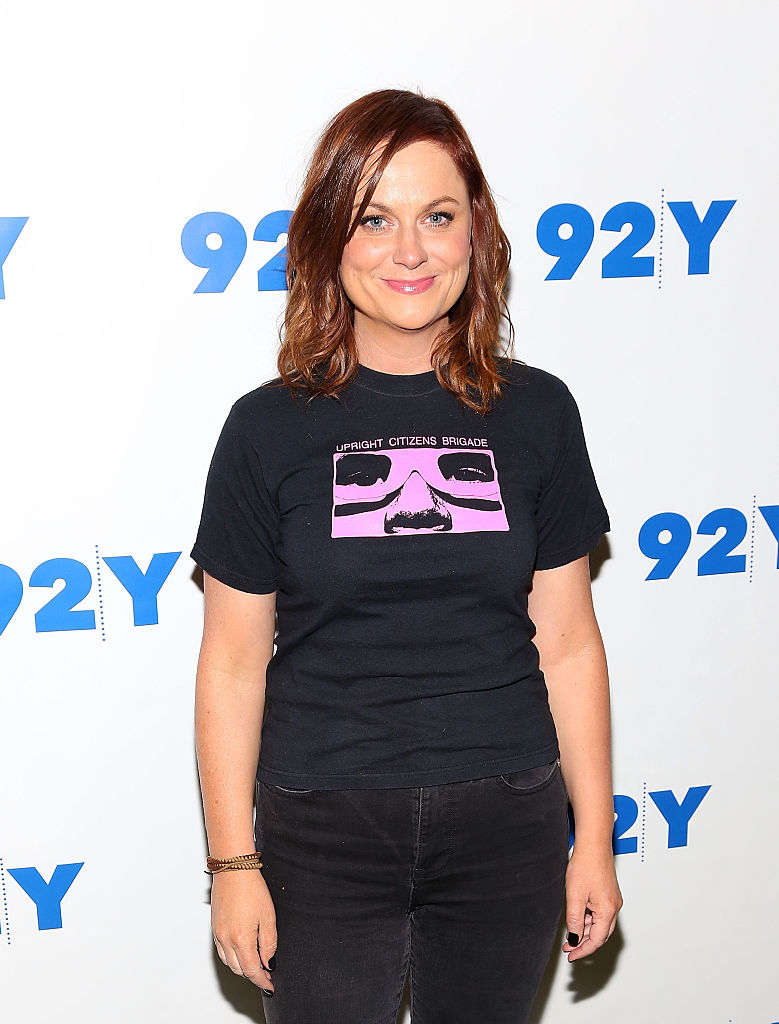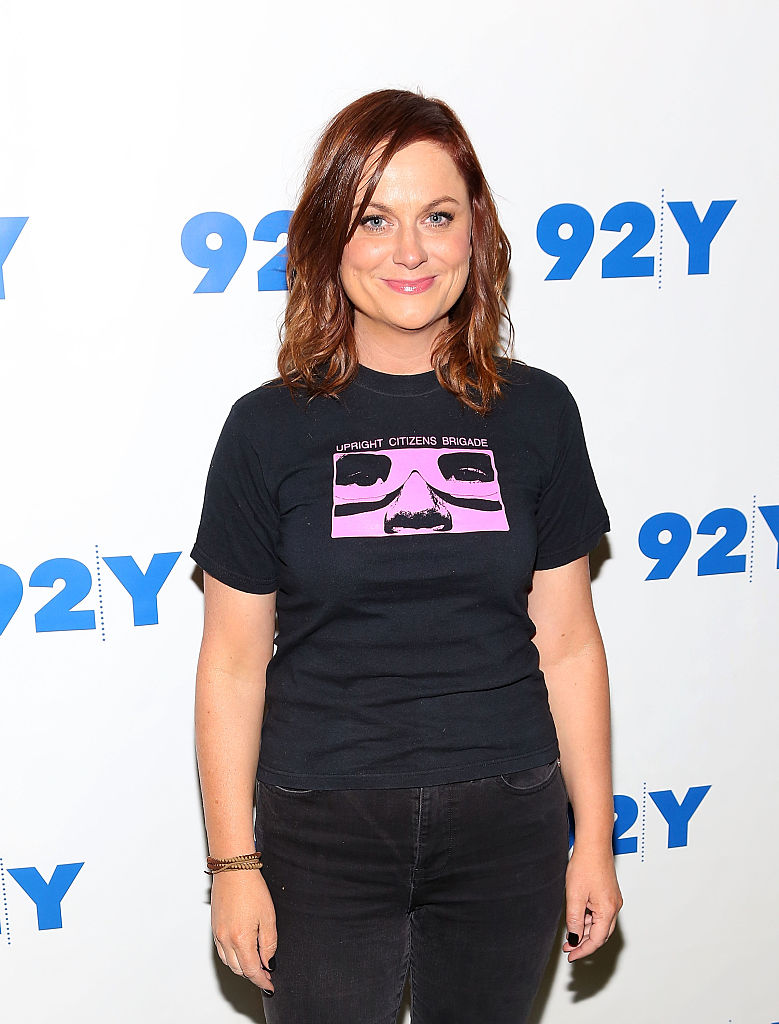 La Fountain remarked that the coronavirus being "a natural disaster that was not reasonably foreseeable," this decision is "outside the Company's control." However, he continued, "the Company is providing this notice with as much advance notice as possible under these unique circumstances."
While La Fountain was sympathetic to the employees in his email, it certainly is a bad sign for live comedy (and live theater) that one of the most well-known improv schools in the country is letting this many staff go. The email concluded with this:
The financial hardship this is causing UCB Comedy is exponential and it is with heartfelt regret that we have had to go down this path.  Please know that we have appreciated your commitment to UCB Comedy. 
Twitter drags Amy Poehler and the rest of the UCB Four for not offering better options (especially given their net worth)
Many Twitter users, including Simons, were critical of UCB's decision. Several members of the comedy community called on UCB alums to "shame" the leadership over the layoffs. (Especially considering the employees were not offered a severance package).
One performer at UCB in New York tweeted:
To the UCB 4: stop these layoffs and pay your employees. Give them a severance. Send a gofundme link to your famous friends. Make any gesture to show you care about these people – or sympathize with the terrifying position you've put them in – at all.
As Simons pointed out in a tweet, it's not like they don't have the means to at least give some support to the staff.
"amy poehler is a millionaire. matt walsh just had a super bowl ad," he wrote.
Other tweeters have also pointed out that Besser and Walsh have not posted anything about the layoffs. They have, however, tweeted ads for upcoming online UCB classes.