Amy Schumer Bombed Right After Her Netflix Special
Amy Schumer has been working new material since her Netflix special, Growing, in 2019. Next time you see her on stage, she'll have a new set, but it's been hard work. Schumer was pregnant when she filmed Growing and made a lot of jokes about pregnancy. Some of the jokes she made about motherhood bombed.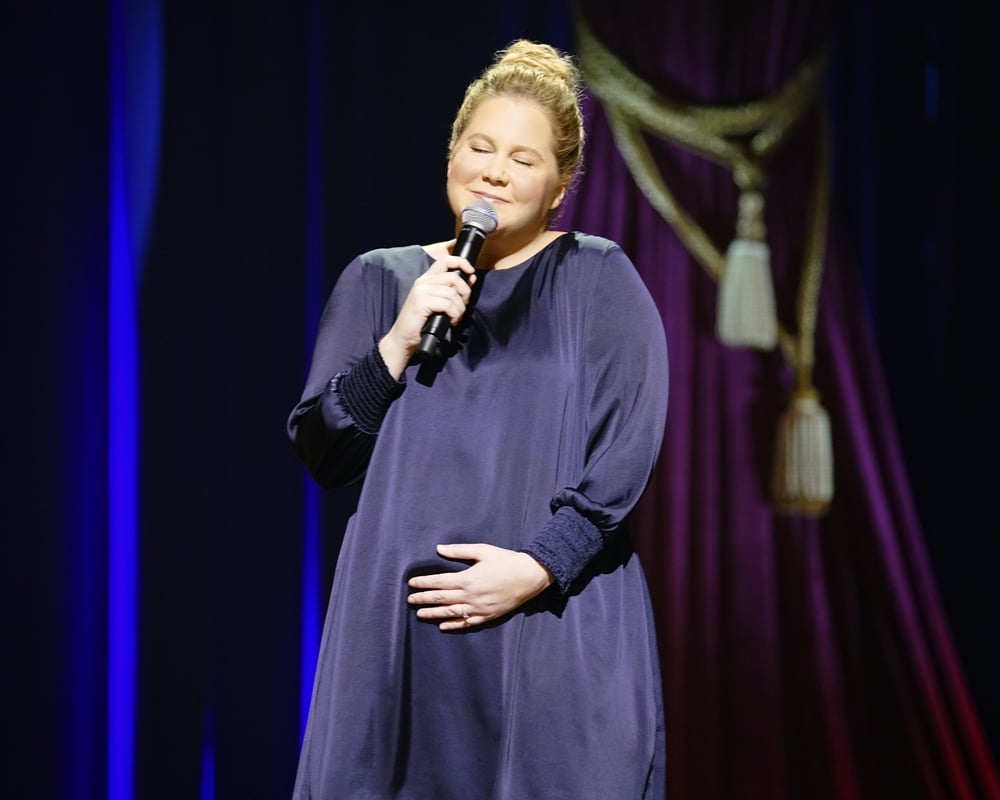 Schumer spoke to Howard Stern on April 28. During the interview she spoke about renaming her son, the remote cooking show she's developing and her upcoming HBO Max documentary. She also opened up about bombing as she worked new material. 
Amy Schumer had to start over again like every comedian
No matter how famous and successful you get, every comedian has to work new material. Schumer values the process though.
"It's so much work for such little time," Schumer told Stern.. "That's why it takes so long to develop a special. I used to do a whole weekend on the otrd. I'd do seven shows and from those seven shows I'd be like, 'Oh, I've got a new tag' which would be like three seconds. It is a harrowing, slow process."
Schumer will involve the audience in her process. She welcomes their feedback.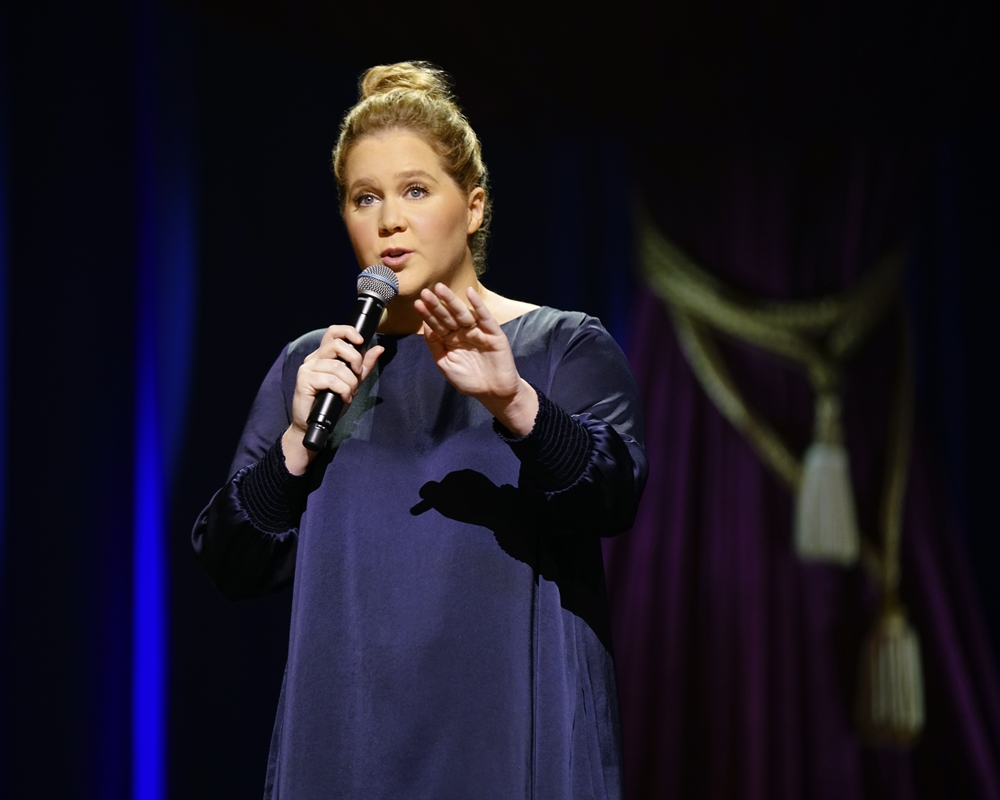 "You waste a lot of people's time and money but that's what's good about The Comedy Cellar," Schumer said. "They have all these different rooms. So you'll pop in and try stuff. Sometimes I'll just ask the audience, 'Is that too much?' You can tell by their reaction but I'll also poll the audience sometimes. Then watch the tape and go, 'Okay, none of that.'"
The audience vetoed this Amy Schumer joke
The public already spoke on this joke, but see if you disagree. Schumer shared one setup that didn't go anywhere. 
"I was working on a joke before I had Gene," Schumer siad. "It was while I was pregnant and the premise was kinda like I didn't want a baby until I met the right nanny. I had some jokes about how I was about to have a new roommate and nanny stuff. The audience was like, 'No, we don't have nannies. It's not relatable.'"
Nanny jokes may be off brand for Schumer.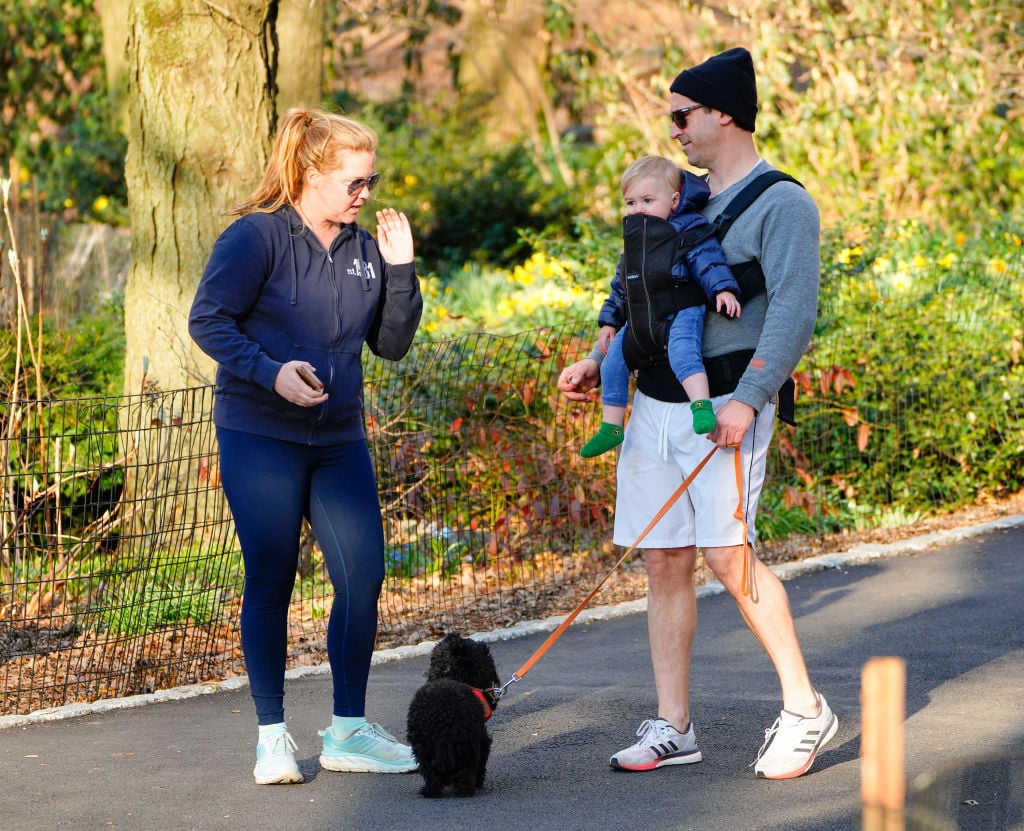 "I'm not this character who's 'I'm privileged and that's my thing,' but I'm also honest about who I am," Schumer said. "If something bums the audience out and makes them feel like we didn't have that. It was in the act and then I cut it out."
Bombing is okay now
Bombing on stage is a rite of passage for any comedian. Nobody's "on" every night, not even when you're at Schumer's level.
I still bomb. I went up a couple months ago before Colin Quinn. He was doing a show around the corner from the Cellar in a room called The Fat Black Pussycat. It was a room of maybe 40 people and I was like, 'Let me just go up cold and I'll introduce you, give these people a real thrill to see me.' I just felt like I was giving a lecture. Colin was in the back of the room just bathing in joy. He was so happy, enjoying seeing me bomb. 

Amy Schumer, The Howard Stern Show, 4/28/2020
Schumer can take her lumps with good humor now.
"Now when I'm bombing, it doesn't hurt," she said. "I'm laughing at myself. I'm working out new material. I did this special and then boom, you've got nothing. Ideas, a couple jokes, you go up and also these shows are early. These experimental shows, it's like seven. It's not a hot crowd."