Amy Schumer Recounts Horrific Surgery to Remove Her Uterus and Appendix
Amy Schumer battled endometriosis for years and she recently had surgery to remove her uterus and appendix. She recounted the surgery on Instagram sharing that her uterus was filled with blood and the endometriosis crept into her appendix.
Amy Schumer had her uterus and appendix removed
Schumer shared a photo and a video on Instagram. She captioned the image, "If you have really painful periods you may have #endometriosis."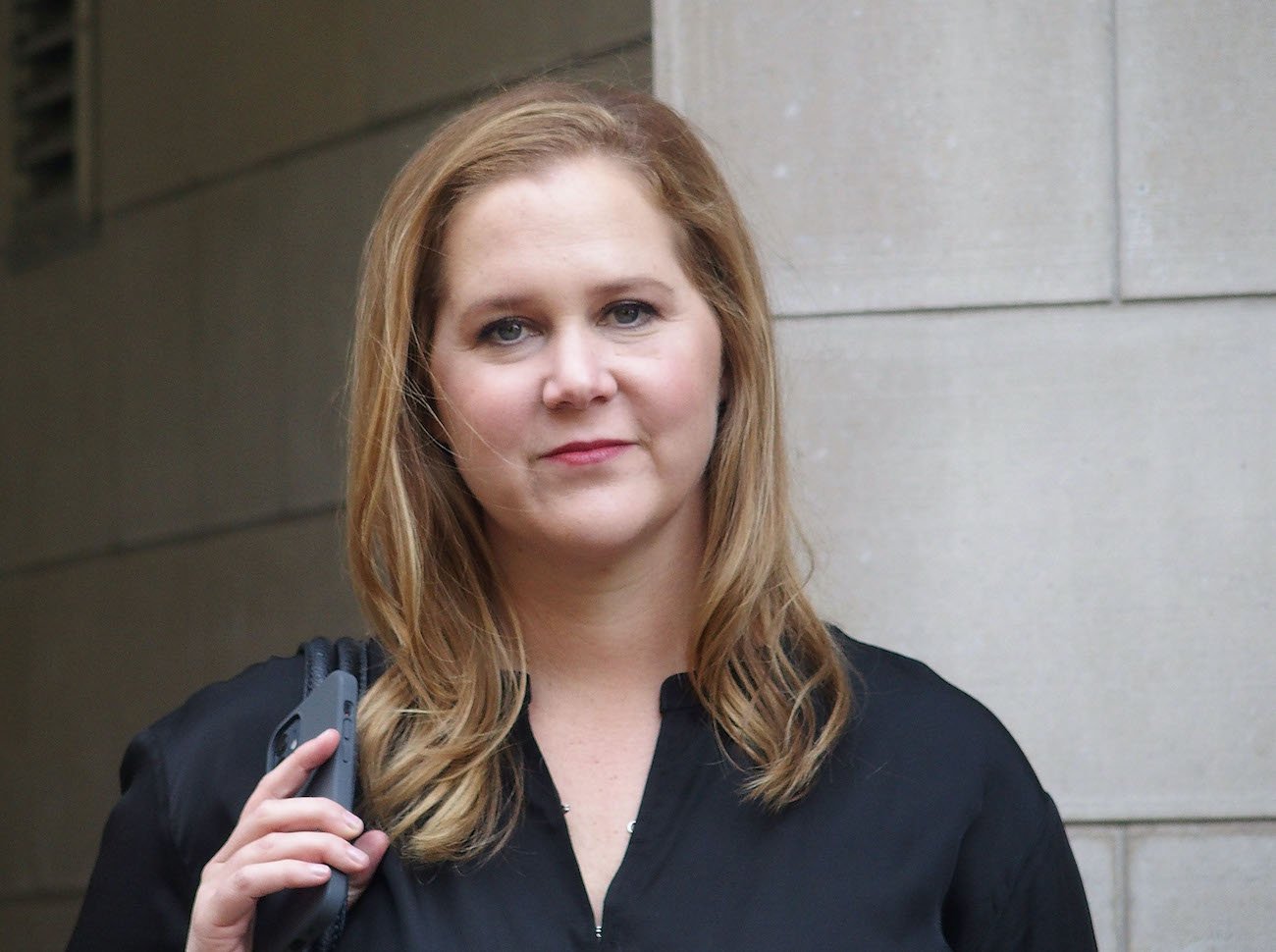 "So it's the morning after my surgery for endometriosis," Schumer said in a video being filmed by husband Chris Fisher. "And my uterus is out. The doctor found 30 spots of endometriosis near my appendix. So he removed my appendix. Because the endometriosis attacked it."
"There was a lot a lot of blood in my uterus," she continued. "And I'm sore. And I have some gas pains. But other than that, I already feel that my energy … [laughs] even though … ."
Amy Schumer opened up about having endometriosis
Schumer previously revealed that her endometriosis was so bad, another pregnancy could be deadly. "I also have had really bad endometriosis and adenomyosis," Schumer said on the What to Expect podcast. "I could have a baby again, physically, but it might kill me."
Schumer talked about the possibility of having another baby as the world faced the pandemic in April 2020. "COVID-19 kind of put everything on hold, but of course we do want more," she reflected. "I hope that's in the cards for us."
RELATED: Amy Schumer's Son Gene Hilariously Drinks To Getting a Speeding Ticket
She also said her endometriosis caused the birth of her son Gene to be more complicated. "I was throwing up through the first hour of my C-section. It's supposed to take about an hour and a half—mine took over three hours because of my endometriosis," she recalled on the Informed Pregnancy and Parenting podcast. Adding, "and that was really scary."
Does the actress want more children in the future?
"It was kind of brutal," she said of the birth. "…But Chris was so great—we just stared in each other's eyes and he just held me there. Then they let me hold Gene for a good amount of time. I got to see him and hold him."
With the removal of her uterus, Schumer may opt for surrogacy or adoption. Even before her surgery, Schumer knew a second pregnancy would be dangerous. "We've put the expansion of our family plan on hold because of the (coronavirus) pandemic," Schumer told Today. "Whether I try to carry again or there's a surrogate, it's all just on hold."
What was Amy Schumer's experience like with IVF?
"It was really hard on my body and really hard on me emotionally," she said about IVF. She shared that she was able to produce a few embryos from IVF.
"We went through IVF because I was like considering surrogacy, because you're like, I want him to have a sibling," Schumer said on the Anna Faris is Unqualified podcast. "So IVF was equally, well not equally awful for me, but my body really reacted poorly to IVF. But we got a couple embryos, so we don't know."
RELATED: Amy Schumer Celebrates Getting Vaccinated in Sparkles and a Dirty Joke
Schumer joked about what it would be like if men endured half of what she's faced with endometriosis. "They've done tests where they'll recreate what cramps feel like to men and they can't take it," Schumer joked on Today. "But we're supposed to act like nothing is going on and keep our mouths shut. We're supposed to be ashamed of them. You know if men got their periods, they'd be talking about it constantly!"