Amy Schumer Reveals She Has Lyme Disease
Comedian Amy Schumer shared on social media that she has Lyme disease and has maybe had it for years.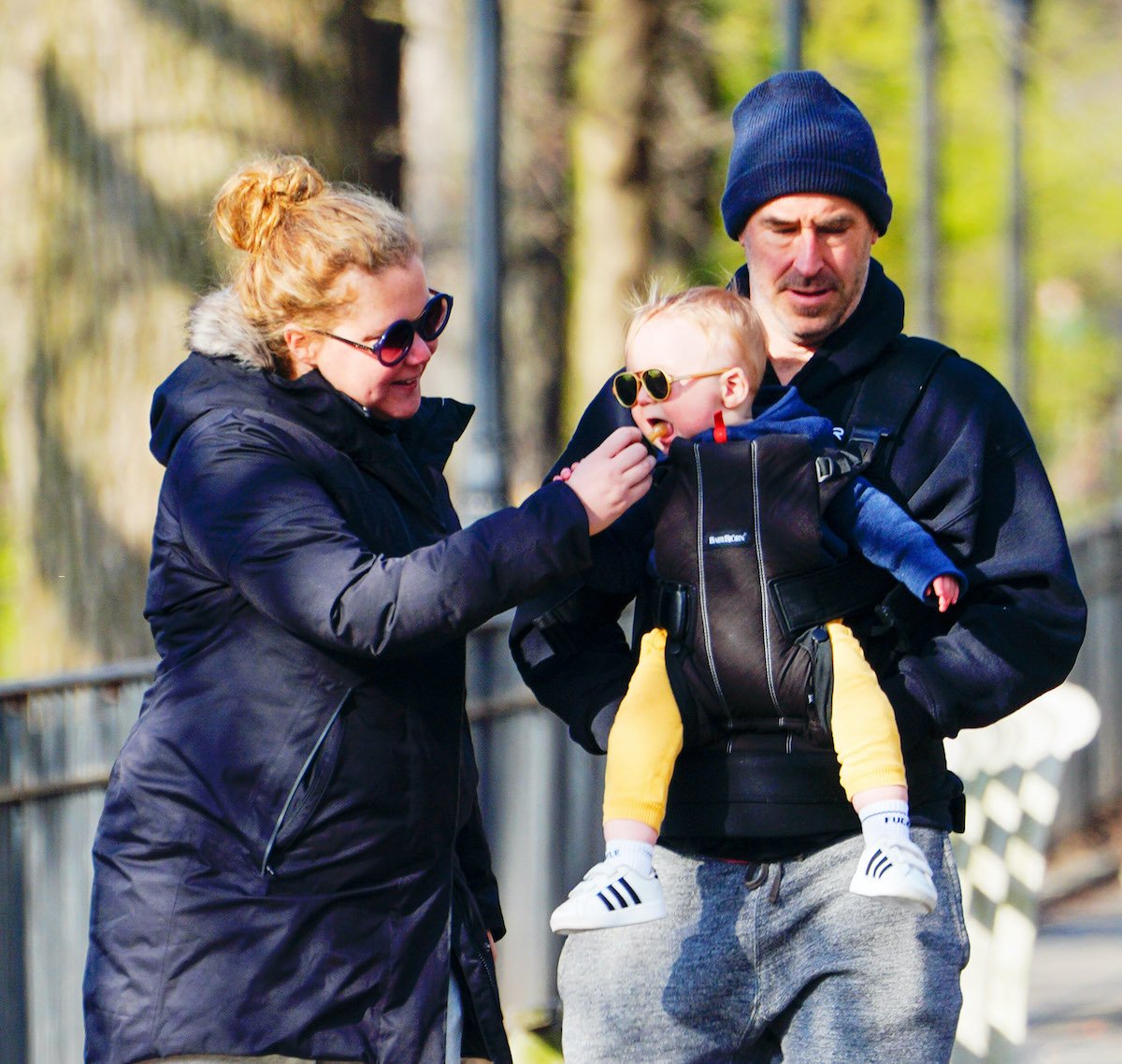 Schumer shared a throwback photo of herself with her first fishing pole and then shared that she was taking medication for Lyme. "My first ever fishing pole," she captioned the image. "Anyone get LYME this summer? I got it and I'm on doxycycline. I have maybe had it for years. Any advice? Can you have a glass of wine or 2 on it? I know to stay out of the sun. I'm also taking these herbs from cape cod called lyme-2. Please comment or text me on my number in my bio. I also want to say that I feel good and am excited to get rid of it."
Fans immediately offered advice, including well wishes. Some people told her alcohol makes the medication less effective. Others shared advice on how to handle the side effects of the antibiotic she is taking.
Martha's Vineyard has a high incidence of Lyme
Schumer, husband Chris Fischer, and their son Gene have been staying on Martha's Vineyard, which ranks in the top 10 for Lyme disease incidence, according to The Vineyard Gazette.
Although ticks are prevalent on the island the number of cases has decreased through the years. The local hospital reported 163 suspected cases of Lyme from July 2018 and July 2019. The year prior saw 187 cases and 200 cases from 2014 to 2016, The Vineyard Gazette reported. As Schumer shared, Lyme is often treated with the antibiotic doxycycline. Some physicians on the Vineyard will prescribe "two doses of doxycycline if patients come in immediately after a deer tick bite."
Fischer is originally from the island and Schumer grew up vacationing in the area. The couple has also been shooting their show Amy Schumer Learns to Cook on the island.
Other celebrities have spoken about dealing with Lyme
Justin Bieber shared that he had Lyme and had "a rough couple years," in a now-deleted Instagram post. Singer Avril Lavigne also dealt with Lyme and is now an advocate for awareness.
Like Schumer, Ben Stiller contracted Lyme on an island in New England.  "I got it in Nantucket, Massachusetts, a couple of years ago," he told The Hollywood Reporter in 2011. "My knee became inflamed and they couldn't figure out what it was, then they found out it was Lyme."
Singer Shania Twain dealt with dizziness to the point where she almost fell off the stage one night. "[Lyme] is very dangerous because you have a very short window to catch it and then treat it and then even when you treat it, you could still very well be left with effects, which is what happened to me," she told CBC. "It's a debilitating disease and extremely dangerous. You can't play around with it, so you've got to check yourself for ticks."
Other celebrities like Kelly Osbourne and Alec Baldwin went for years with mysterious symptoms without a diagnosis.