Amy Schumer's Food Network Show Is 'A Total Kitchen Train Wreck' And Fans Love It
While some don't care for Amy Schumer's Food Network show, many others love watching her and her husband cook in their own home kitchen.
While the COVID-19 pandemic has been challenging for everyone, it's also forced many entertainers to find creative ways to express themselves while still bringing joy to their fans. For someone like Amy Schumer, that's proven difficult — she's a stand-up comedian, after all, which necessitates live performances.
But Schumer has found an interesting way to entertain and connect with her fans even during these trying times. She's hosting a new show on the Food Network. Her show is more than a little unconventional and nothing like anything else seen in a cooking show prior to this. Fans are loving it. 
Amy Schumer's career overview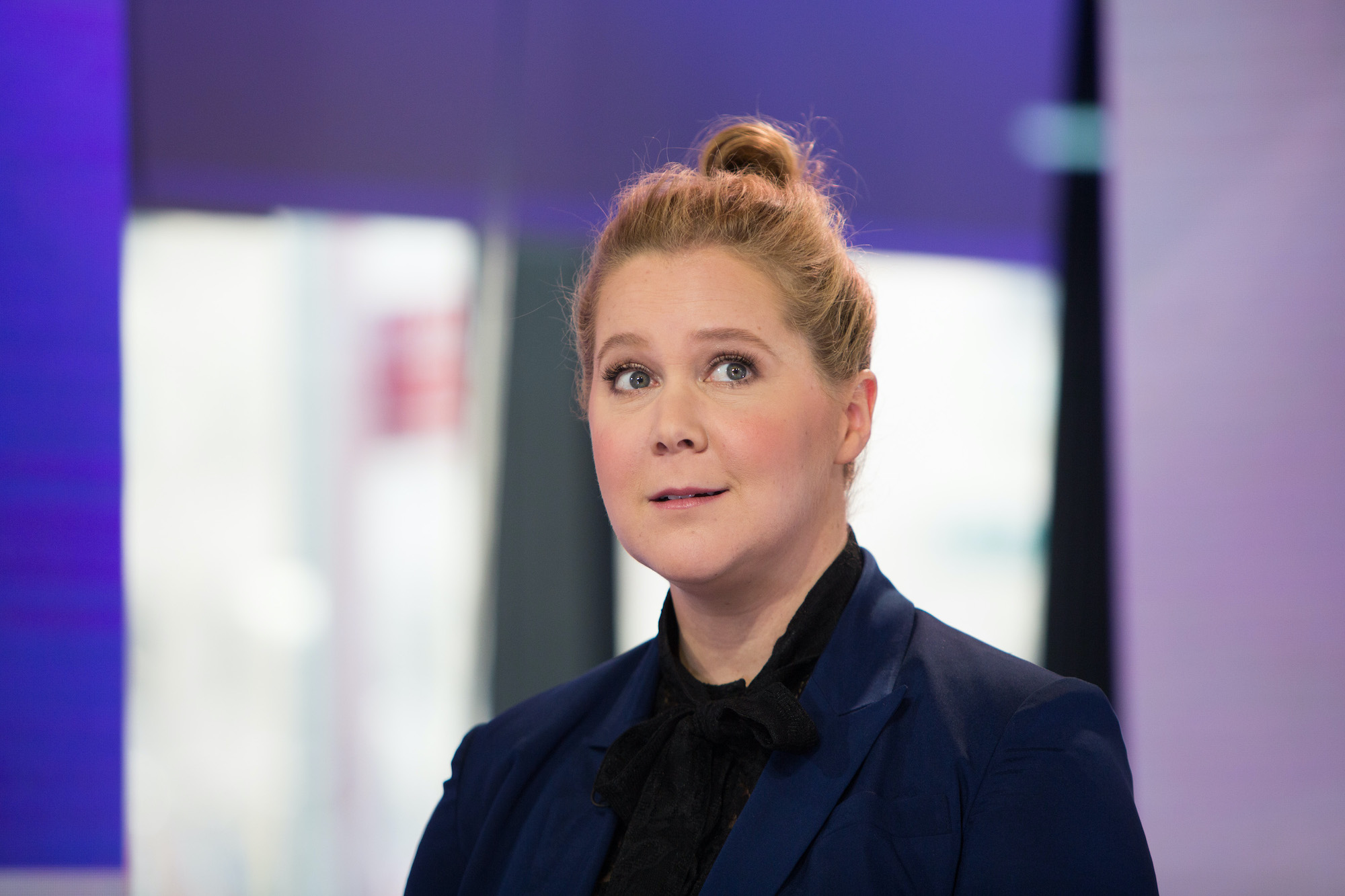 According to Schumer's IMDb, she was born in 1981 in New York City. Initially gaining fame as a stand-up comedian, she soon made the transition to movies. Schumer was the headliner of several films including 2015's Trainwreck, 2017's Snatched, and 2018's I Feel Pretty. 
She also starred in her very own sketch series on Comedy Central. She married Chris Fischer, a chef, in 2018. Together the couple has one child. 
Schumer is known for her outspokenness in her comedy. She often portrays characters who are hilarious but in over their head in whatever situation they find themselves in. 
What's the story behind Amy Schumer's Food Network show? 
Right now, many people are feeling a bit stir crazy. For those who are fortunate enough to be able to work from home or remain home for an extended period, there's even a bit of angst bubbling up. There's pressure to be productive during the quarantine. 
Enter Schumer's show. According to the Food Network website description of the show, titled Amy Schumer Learns to Cook, Schumer and her husband are quarantined in Martha's Vineyard, a popular vacation spot in Massachusetts.
Joining them is their young baby, Gene. Fischer generally prepares the food on the show while Schumer looks on and learns. Schumer may not have ability in the kitchen, but the show's description notes that she "can mix up a great cocktail." 
Showcasing a comedian struggling to make do with the contents of her pantry while her talented chef of a husband helps out sounds like the perfect recipe for quarantine viewing. Food Network fans agree, somewhat surprisingly, because it is so unlike any of the show's other programming. 
Why Food Network fans love Amy Schumer's kitchen train wreck of a cooking show
A recent Reddit thread discussed Schumer and her husband's show. Despite the show being quite unlike anything else on Food Network, the reviews are overwhelmingly positive. One poster put it best: 
"They're great! A total kitchen train wreck!! Like nothing FN has done before. Damn it! I'm hooked on celery root!"
What's the reasoning behind the show's success? How can it be so popular when it's literally nothing like any of the other shows on its network? Typically, cooking shows place the spotlight on experienced, talented chefs preparing food in immaculate kitchens. They're so skilled at their craft, it can almost be categorized as performance art. 
The answer to this is that perhaps Schumer's show is a hit for the very fact that it is so different from those other shows.
Most viewers watching the Food Network have more in common with Schumer than they do with any professional chef. It's very relatable to see someone struggle through recipes in a messy kitchen.
There's inherent entertainment value in what Schumer and her husband are doing. He's teaching her while the viewer can learn alongside her. Combine that with the fact that they're providing viewers a slice of life during a global pandemic, and it's no wonder why the show's so popular.