Why Did Amy Winehouse and Blake Fielder-Civil Get Divorced?
Amy Winehouse was only 27 when she died of an alcohol overdose, becoming yet another name on the list of celebrities who were lost too soon. Her fans will always wonder what the talented singer could have done if she'd lived longer. Many of them still blame Blake Fielder-Civil, who she married in 2007, for her continued addiction battle and ultimate death. Was their relationship so destructive that it could be considered deadly? And what led to their breakup? Here's what we know about their marriage and how it ended.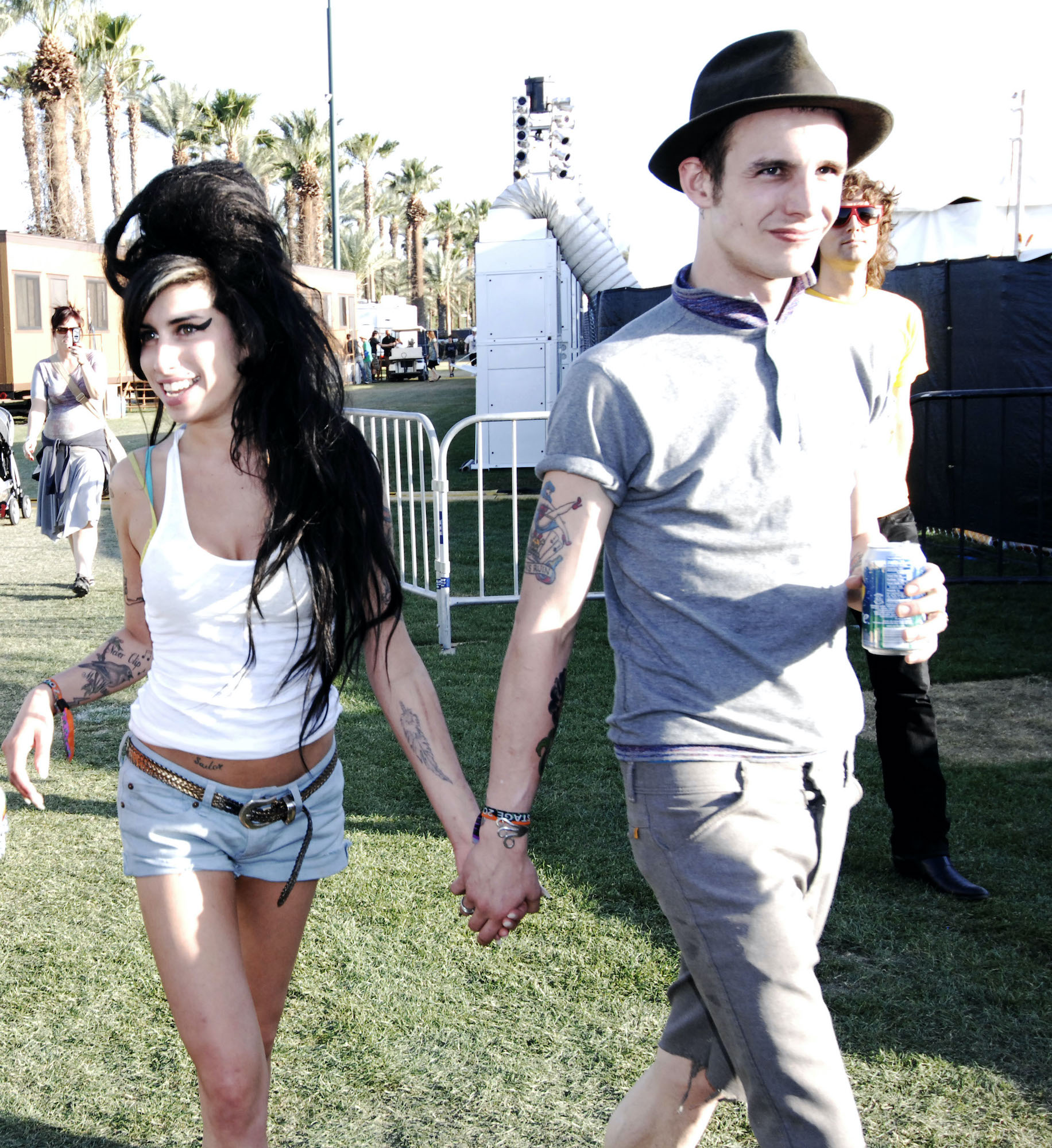 Falling in love
RELATED: 'Amy' Documentary Gives Winehouse Her Voice Back
According to Spin, Winehouse and Fielder-Civil had been in an on-again-off-again relationship for two years, ever since they met in a bar. In 2007, just as Winehouse's career was starting to skyrocket, they reunited, and within a month they were engaged. They seemed to be intensely in love, making out frequently in public and sporting tattoos of each other's names.
"It just made sense for us to be together," Winehouse explained, saying, "when I'm with him, I feel like nothing bad can happen. I can't explain it." But despite this very public passion, the two were often spotted with bruises, and the relationship was rumored to be violent. Just a month after their engagement, the couple surprised fans and loved ones by getting married in Miami with no one present except the officiant. But their love story wasn't destined to have the happily ever after they were hoping for. 
A tumultuous marriage
RELATED: Celebrities We've Tragically Lost to Drug and Alcohol Abuse
Both Winehouse and Fielder-Civil were heavily involved in drug and alcohol abuse, although she reportedly didn't use any hard drugs before their relationship. According to Mama Mia, Winehouse soon seemed to be spiraling out of control. A month after the wedding, she used a shard of broken mirror to carve the words "I love Blake" on her stomach while she was giving an interview with a magazine.
A few months later, she was rushed to the hospital after using dangerous amounts of heroin, ketamine, cocaine, and ecstasy. Years later, Fielder-Civil's brother, Harry Fielder-Civil, spoke about why their relationship seemed so destructive. "It was like watching two speeding trains hurtle towards each other before a violent crash," he said. "I felt guilty because everyone knows it was Blake who introduced Amy to hard drugs."
When they had been married for six months, Fielder-Civil was arrested for assaulting a man. He was sentenced to 27 months in prison. During this time, Winehouse realized how unhealthy the marriage was. She went to rehab, quit using hard drugs, and started a relationship with another man. Sadly, the changes in her life would not be enough to save her. 
Why did Amy Winehouse and Blake Fielder-Civil divorce?
RELATED: What Was Amy Winehouse Worth at the Time of Her Tragic Death?
Shortly after Fielder-Civil was released from prison, he filed for divorce. In 2009, the marriage was legally dissolved. Two years later, Winehouse was found dead by her bodyguard. The cause of death was determined to be alcohol poisoning. The following year, Billboard reports that Fielder-Civil was found choking in his bed after overdosing on drugs and alcohol. He was put in a coma and placed on life support in a bid to save his life.
He recovered from the dramatic medical crisis, but his life continues to be chaotic. According to Distractify, in 2019, he sued Winehouse's parents, claiming he was entitled to $1.4 million of her estate. Shortly after that, he was arrested on suspicion of arson after reportedly setting fire to his apartment while smoking crack.
To this day, Winehouse's family and many fans believe Fielder-Civil is at least partially responsible for the spiral that led to Winehouse's death. However, he still doesn't see it that way, insisting "Amy didn't do anything Amy didn't want to do."