Amy Winehouse Disliked 1 Album So Much She Didn't Keep It in Her House
Amy Winehouse provided the world with enough material to keep talking about her for generations. Unfortunately, Winehouse herself couldn't beat her demons.
The soulful singer passed at a young age, due to alcohol intoxication. The music she left us with was deeply personal. During her time on Earth, Winehouse recorded just two studio albums. According to an interview Winehouse did with the Guardian in 2004, one of them was so painful she couldn't keep it in her house, and refused to listen to all the tracks. 
Amy Winehouse showed impressive musical prowess from a young age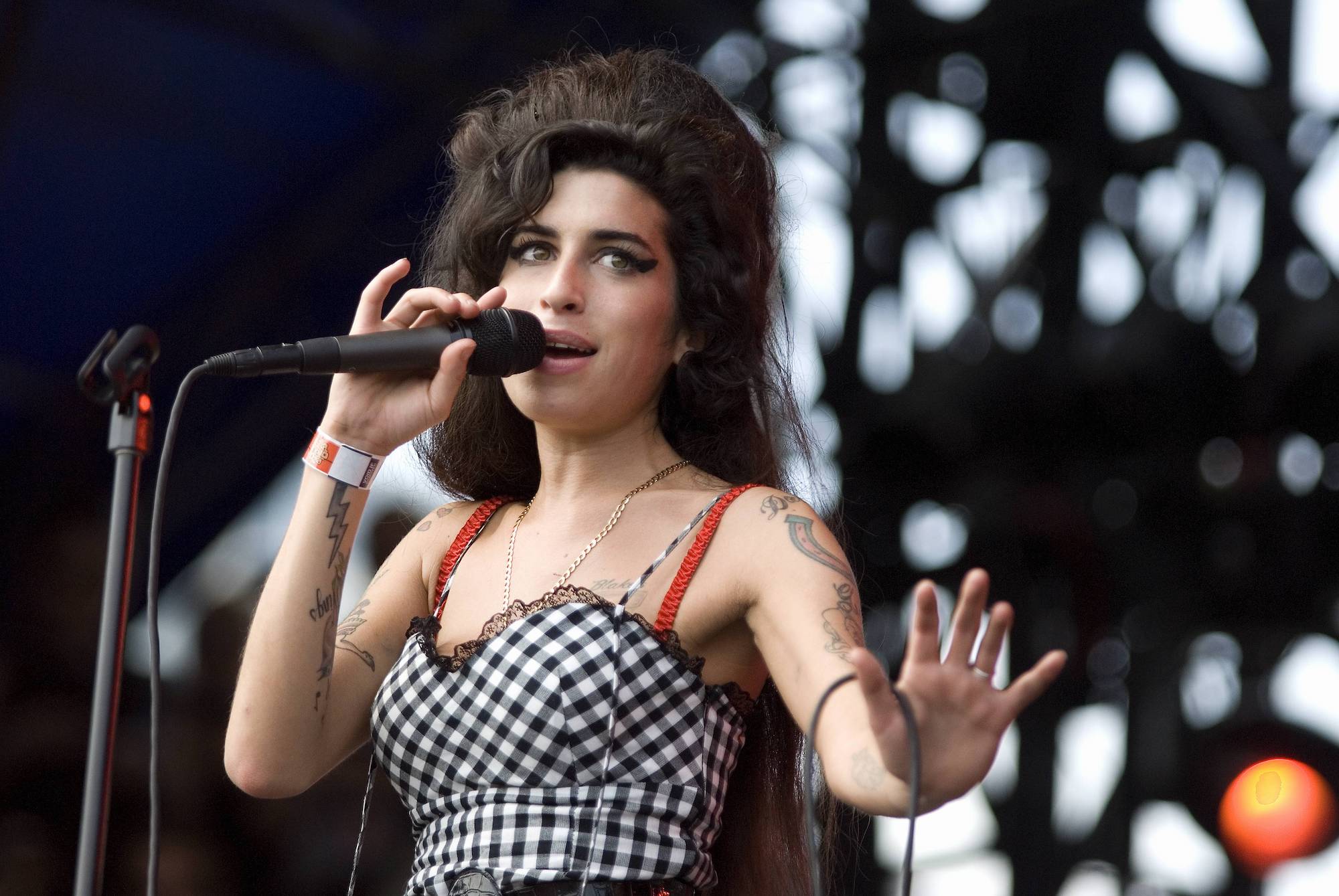 Winehouse was raised on the greats. According to Winehouse's father, they played "Sinatra, Ella Fitzgerald, Dinah Washington," at home. Plus, Winehouse inherited musical talent from her mother's side. Her mom's family is filled with professional jazz musicians. All that led to Winehouse starting her career at a young age. Winehouse attended the prestigious BRIT school for performing arts, the same school attended by a lot of other big performers including Adele and Leona Lewis.
Then, Winehouse was discovered at just 16 by a jazz manager. Everyone she met was impressed by her talent. One of her fellow musicians noted "she has the power to scare the shit out of very seasoned, salty jazz people." Her talent was that immense. But it wasn't just her voice who impressed people. There was real feeling behind that soul. Winehouse poured herself into her music, to the point that it was painful.
There was one album Amy Winehouse refused to keep in her house
Unfortunately Winehouse only recorded two studio albums. The first was Frank. Her debut came out in 2003, but according to Winehouse she's never listened to the whole thing. The reason isn't exactly the painful emotions she poured into her music, although those are there. Like most people who excel at something, Winehouse is a perfectionist. To produce Frank, Winehouse had to bow down to the commercial side of the music business, something she hated with a passion.
According to Winehouse, the album held bad memories for her. She told the Guardian "Some things on this album make me go to a little place that's fucking bitter." It wasn't all bad. Winehouse said she was "80%" comfortable with how Frank turned out, and she encouraged people to buy it. But Winehouse doesn't actually own a copy herself. "I've never heard the album from start to finish. I don't have it in my house."
Amy Winehouse passed away after recording only two albums
Winehouse was very upset with her record company after they produced her first studio album, Frank. After the album came out, Winehouse said "I've not seen anyone from the record company since the album came out and I know why … 'cos they're scared of me. They know I have no respect for them whatsoever." It seems like Winehouse disagreed with changes the company made to her music, as well as their marketing strategy. "Well, the marketing was fucked, the promotion was terrible. Everything was a shambles."
Her next album, Back to Black, came out three years later. According to Biography.com, Winehouse had a different management company for the album. Although she hadn't agreed with the promotion on Frank, Winehouse stayed with Island Records. But when her management company suggested she go to rehab, Winehouse not only refused but made a timeless song about it. Although Winehouse's short life was filled with turmoil, she had big dreams for the music industry, and how she might transform it. She started her own label, Lioness Records, shortly before her death.
RELATED: Amy Winehouse's Nose Piercing Reportedly Got Her Expelled From School