Amy Winehouse Shocked a Reporter By Carving Her Boyfriend's Name Into Her Skin
Amy Winehouse was both beloved for her music and scrutinized heavily for her substance use and complicated relationships. The celebrity dealt with serious mental illness and substance abuse throughout her tragically short life, and her personal relationships were often tumultuous. At the same time, she was notably generous, and her unique voice and musical style made her beloved by many. It's clear that Winehouse was deeply complex and had serious demons to face, and for this reason, many still read about and discuss her today. Her public actions have given people a lot to talk about, and even in planned interviews, she could seriously shock the media. One interview in 2007 with the singer was especially intense and shocking.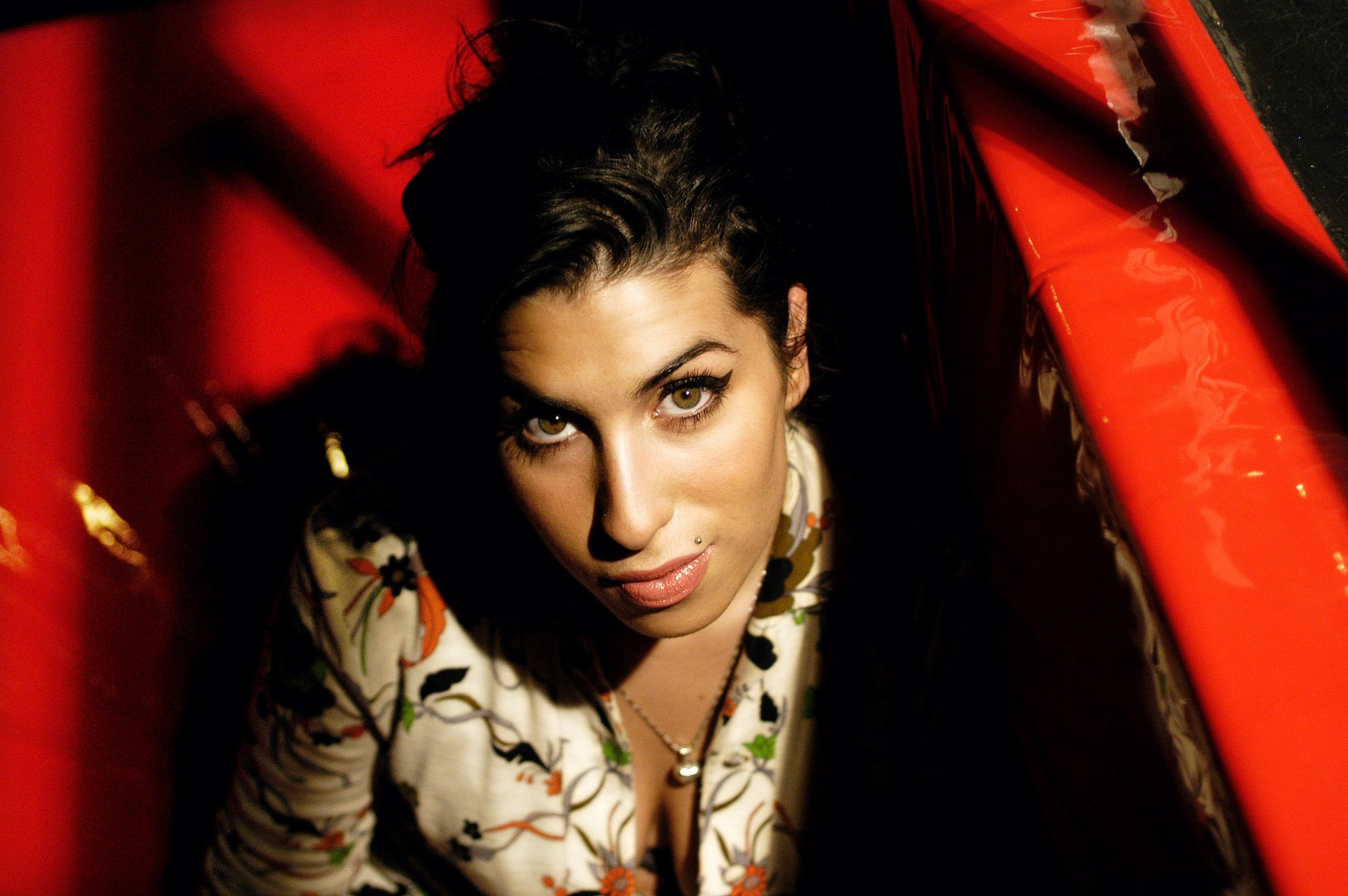 Who was Amy Winehouse?
RELATED: 'Amy' Documentary Gives Winehouse Her Voice Back
If you've never listened to Winehouse's music, you've probably still heard her influence. Her style can best be described as "neo-soul," and her deep voice was especially unique in the 2000s. Winehouse's influence can be heard clearly in songs from musicians like Adele, but at the same time, her music stands on its own.
Winehouse came from a family with many jazz musicians; she sang professionally in her teenage years before the 2003 release of her debut album, Frank. Her second and final album, Back to Black, has most of her major hits, including "Rehab," "You Know I'm No Good," and "Love is a Losing Game." It also addressed the image that she now had in the media: discussing both her experience with addiction and her rocky relationships.
What was Amy Winehouse's romantic life like?
RELATED: Did Josh Bowman from 'Revenge' Date Amy Winehouse?
Winehouse's relationships were major tabloid fodder, but one relationship in her life was especially notable. In the early 2000s, she had a fitful relationship with Blake Fielder-Civil. Fielder-Civil was similarly troubled; it is reported the two participated in self-injury and used drugs like cocaine and heroin together. Their relationship would end and begin again frequently, and Fielder-Civil was frequently arrested for drug charges.
There were also allegations of abuse, in both directions. Nonetheless, the two married in May 2007, but would divorce in two years, with claims of cheating, and accusations that Fielder-Civil had caused Winehouse's drug addiction. Today, Fielder-Civil still talks about the relationship, and admits the serious problems that were present.
What did Amy Winehouse do to shock reporters?
RELATED: The Celebrity Interview That Haunts Howard Stern to This Day
After Winehouse's tragic death from alcohol poisoning in 2011, Spin magazine published an interview with Winehouse that had occurred in 2007. The interview discussed her reputation, describing her as "music's most authentic punk … a 23-year-old white Jewish girl from the London suburbs who sings like a lost Supreme." At this time, Back to Black had just been released to major success, and Winehouse had recently become engaged to Fielder-Civil. It seems like they were in love, and the article discusses an incident during the photo shoot:
Just as her heartbreak feels sloppy and real on every groove of Back to Black, so does her happiness now. Listen to the lyrics in "Wake Up Alone" — "His face in my dreams, seizing my guts / He floods me with dread" — and, as she stands against a wall, flashes popping as she gently carves I LOVE BLAKE onto her bare stomach with that shard of mirror, don't be worried for Amy Winehouse. Be happy. She's earned this.
It's clear that Winehouse was troubled throughout her life, and it was apparent in these interviews. The intense happiness displayed here ultimately feels more tragic after her untimely death, but it is something we must reckon with when we think about the impact of celebrity on the talented people we love to follow.