An Iconic 'Friends' Hairstyle Is Returning Thanks to Selena Gomez
Friends was one of the most popular shows of the 1990s, and it is still enjoyed by many people around the world today. There are a lot of things that we owe to Friends – one of which is an iconic hairstyle.
Pop star Selena Gomez recently decided to pay tribute to the classic sitcom by sporting a famous hairstyle from the show. The hairstyle has been out of fashion for a while now, though it looks like Gomez could be helping to modernize and bring it back.
Selena Gomez was seen with the 'Rachel' hairstyle recently
Gomez recently went on the Kelly Clarkson Show to promote her new album, and people could not stop talking about her haircut, which closely resembles Rachel Green's iconic hairstyle from Friends.
Gomez's hairstylist, Marissa Marino, even confirmed that the inspiration came from Friends, though it had another famous hairstyle mixed in as well.
"Selena on @kellyclarksonshow today! It's a great interview so be sure to watch! ✨ hair inspo was 'The Rachel' meets Goldie Hawn in First Wives Club," Marino wrote on Instagram while sharing a clip of Gomez's new hair.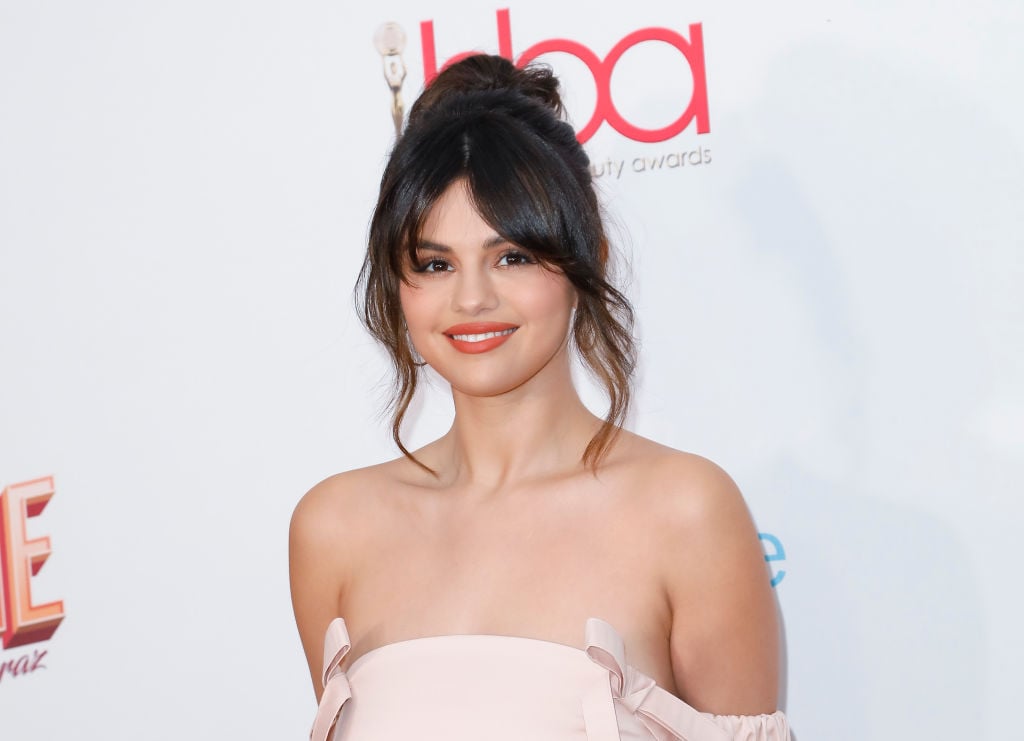 The 'Rachel' was one of the most iconic hairstyles of the 1990s
When Jennifer Aniston debuted the "Rachel" hairstyle in the first season of Friends, many women around the world also started sporting it. The "Rachel" is a bouncy, layered hairstyle that also has highlights and flips at the end. It quickly became one of the well-known hairstyles of the decade.
Although Aniston inspired numerous women, she herself was never a fan of the "Rachel." In 2011, she told Allure: "I love Chris [McMillan, my hairstylist], and he's the bane of my existence at the same time because he started that damn Rachel, which was not my best look. How do I say this? I think it was the ugliest haircut I've ever seen."
A few years later, Aniston shared that she also found the hairstyle hard to maintain, which we can assume added more to her hatred for it.
Selena Gomez has been a fan of Friends and Jennifer Aniston for a long time
Aniston may not like the "Rachel" hairstyle, but it does not change the fact that her character has been a source of influence for many people, including Gomez.
Gomez has made it no secret that she is a huge fan of Friends and Aniston herself. Ahead of her appearance on the Ellen DeGeneres Show back in January, which was guest hosted by Aniston, Gomez wrote on social media: "One of my favorite interviews of my life with my childhood/current queen. You can watch it tomorrow if you wanna!"
On the show, Aniston shared that she and Gomez have been friends for years and that Gomez has even been to Aniston's house. Gomez also revealed to fans the first time that she met Aniston. While many would assume that they both met as celebrities, Gomez shared that it actually happened long before Gomez became a household name.
"Well, nobody knew who I was, and you were in the bathroom, wearing a black dress," Gomez recalled. "And I think we were at Vanity Fair something event, and I was there with my mom, and I walked into the bathroom and I saw you, and you were just like so nice. You just walked out of the bathroom and you were going back, and my heart like, stopped. And I freaked out and I ran to my mom and I was like, 'oh my god, I just saw Jennifer Aniston.' I was like, 'oh my god,'"
It did not seem like Gomez and Aniston talked much, but the friendly interaction allowed for them to launch a beautiful friendship later on.