An IMDb Page Gives Rumors of a Second 'Gilmore Girls' Revival New Life
'Gilmore Girls' fans have been hoping for a second revival season for years. An IMDb page indicates they may just get their wish.
Gilmore Girls: A Year in the Life debuted on Netflix in 2016. While the four-part revival received mixed reviews from fans who fell in love with Lorelai and Rory Gilmore during the show's initial run, most agree that they would happily watch a second season. It's been four years, though, and no official word has been released about a followup special. That hasn't stopped diehard fans of Gilmore Girls from speculating about if and when a second revival will premier on the streaming platform. Now, an IMDb page has renewed rumors that a second revival season is just around the corner.
Amy Sherman-Palladino has a Gilmore Girls clause in her Amazon contract
In 2017, fans thought their hopes for a second Gilmore Girls revival had been dashed. Amy Sherman-Palladino, the famed showrunner, signed a multi-year deal with Amazon. According to Deadline, The deal locked Sherman-Palladino and her husband, Dan Palladino, into an exclusive deal with Amazon Studios. The duo has spent years developing the hit series, The Marvelous Mrs. Maisel for the studio, and will continue to create new content for Amazon.
Luckily for Gilmore Girls fans, Sherman-Palladino had a clause written into her contract that allows her to continue working with Netflix on Gilmore Girls. In short, if she wants to pen another season of the revival, she is free to do so. Whether or not she wants to, however, is another story entirely. Fans had assumed Sherman-Palladino left the ending of the series open so another season could be made, but that may not have been the case. Sherman-Palladino admitted that she wanted Rory's story to conclude with some loose ends.
An IMDb page indicates a second revival could be released in November 2020
A strange thing happened on IMDb this week. Suddenly, Gilmore Girls: A Year in the Life has a page for a second season. According to the page, at least one episode of a second season will be released in November 2020. A cast list has also been added. The cast list suggests that all the major players will reprise their roles. Matt Czuchry is listed as portraying Logan Huntzberger, while Kelly Bishop is reportedly signed on to return as Emily Gilmore.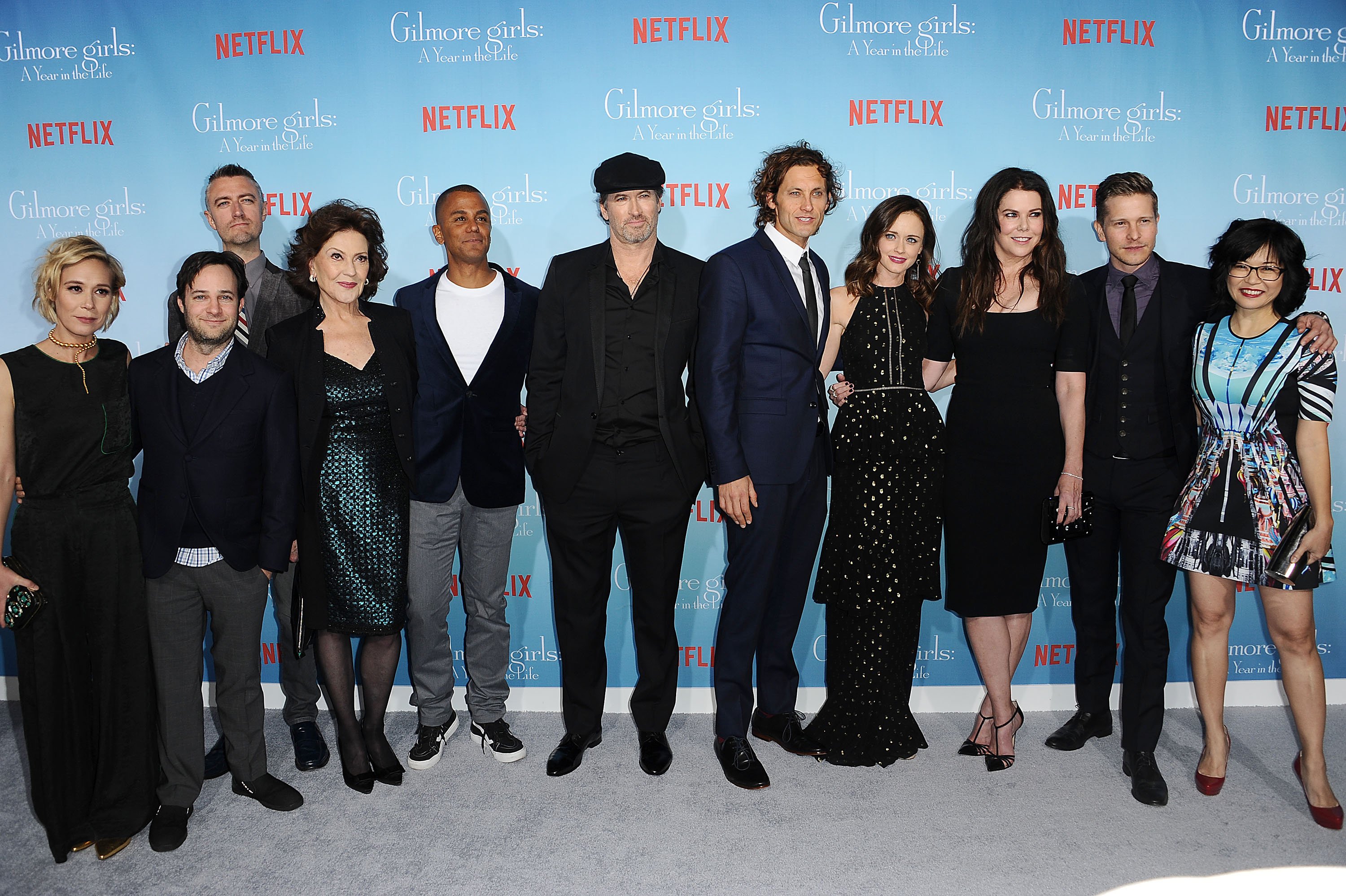 The page looks pretty legit, but is it true? IMDb is dedicated to publishing only correct information and does periodically fact check content submitted by users. The company also heavily relies on film industry insiders to provide information. With that being said, much of IMDb is user-generated content, meaning the Gilmore Girls: A Year in the Life page could be the work of an enthusiastic fan. November 2020 isn't all that far away, either. With just three months to go, it seems unlikely that Netflix would keep news of a new season under wraps. It's always possible, though. After all, the show's Instagram page hummed back to life in March. Maybe a surprise season is on the horizon.
Netflix is open to the idea, but no official statement has been made
Gilmore Girls: A Year in the Life premiered on Netflix on Nov. 25, 2016. Naturally, by the next day, viewers were already wondering when a second season would be released. Over the years, media outlets have asked everyone from the cast to the showrunner, to Netflix executives about the possibility of a second season. The answers have always been the same; there is definite interest, but everyone is mostly non-committal.
In 2018, Cindy Holland, the vice president of original content at Netflix, said that everyone at Netflix was a big fan of Gilmore Girls, but they had yet to discuss a second season. In 2019, Sherman-Palladino expressed her interest in penning another season, if all the stars aligned to bring the cast back to Stars Hollow one more time. Keiko Agena, who portrayed Lane Kim, has made it known she's open to returning to the series, as has Lauren Graham, who portrayed Lorelai. Still, the IMDb page remains a rumor. Fans will need to wait for Netflix or one of the stars to officially comment to know if another season is really in the stars.