An 'NCIS: Los Angeles' Christmas Episode Is Coming Your Way
If you enjoy Christmas episodes, you'll like this week's episode of NCIS: Los Angeles. There will be some Christmas elements included in the storyline. Here's what you can expect this week.
Callen takes on a personal case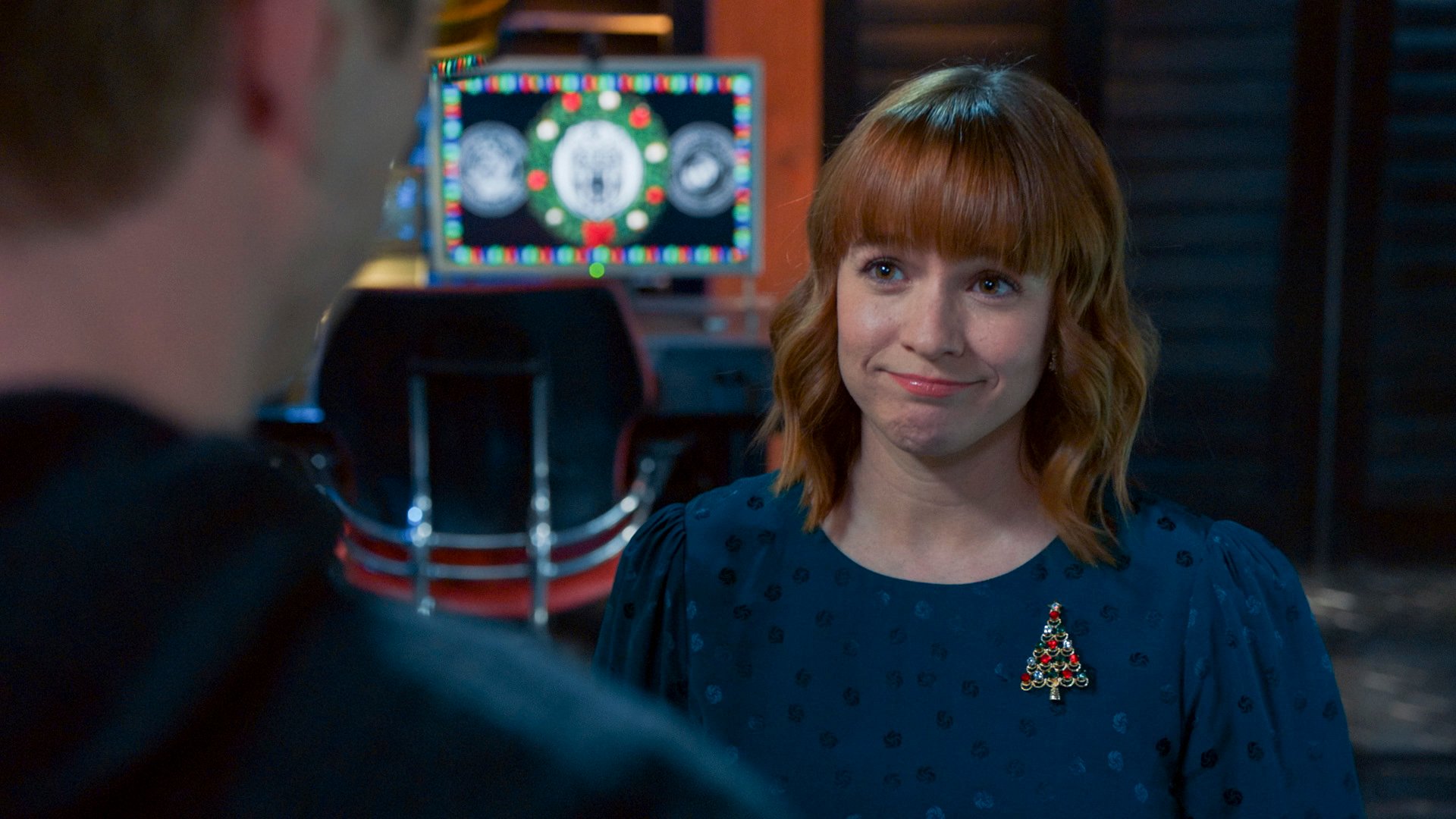 During NCIS: Los Angeles Season 12, Episode 6 (titled "If the Fates Allow"), Hetty (Linda Hunt) assigns Callen (Chris O'Donnell) a case involving his former foster brother, Raymond Lewis. Raymond and his wife were framed for smuggling 30 pounds of crystal meth across the border. They're accused of placing the drugs inside his wife's oxygen tank.
This case would normally go to the Drug Enforcement Administration, but Hetty managed to pull some strings and have the case transferred to NCIS. When Nell (Renée Felice Smith) presents Callen with the case, he immediately says it looks like a case DEA would handle.
Nell agrees but then tells Callen that Hetty wanted him on the case because of his connection to Raymond. Callen initially seems hesitant to get involved.
If you look in the background, you'll notice the office is decorated for Christmas. There's a gingerbread house and a small Christmas tree on Nell's desk and Christmas lights in the background. Nell is also wearing a Christmas tree pin on her dress. We're wondering if the team will get together at the end of the episode for a holiday celebration.
Deeks has a tough time dealing with his job loss
Deeks (Eric Christian Olsen) is going through a difficult time. His world was turned upside down after Nell told him his job was eliminated. The timing couldn't be worse for him and Kensi (Daniela Ruah) because they're planning to have a baby and buy a house. Deeks is understandably stressed out.
"A lot can happen in two weeks. In fact, a lot did happen in two weeks," says Deeks. "I don't think this is such a good idea anymore." Kensi agrees that things seem uncertain. Deeks interrupts, saying, "Uncertain? I don't have a paycheck. LAPD terminated my liaison job and I'm furloughed until they finalize the budget. This is a terrible time to take on a mortgage."
Although Deeks is worried about finances, he's more concerned about Kensi's safety. When Kensi says she knows their financial situation is scary, Deeks replies, saying, "That's not even the scary part. The scary part is there's a psychopath tracking you down to kill you. What are we doing?"
Sam Hanna's daughter applies to the Naval Academy
Sam's daughter, Kamran, is gearing up to apply to the Naval Academy. Sam offers to help her out, saying, "I'm proud of you; I want to help in any way I can." He then tells her that even with the best recommendations, the Naval Academy is highly selective. However, Kamran says she doesn't need his help. She wants to get into the academy on her own merit.
Actor Kayla Smith will play the role of Kamran. She is known for her roles on All American, Star, and Meet the Smiths.
Eric Beal is back
Eric Beal (Barrett Foa) is back with the team. However, he looks quite different. He's now sporting tinted glasses, a mustache, and tousled hair. Nell begins to panic when she realizes Eric is on his way to the office.
"Oh God, he's here," she says. "He's not supposed to be here yet; he's early." Nell was anxious to have him back, but she also looked happy. When Eric asks if she missed him, all she can do is give him a wide-eyed look and a grin. This is sure to be an interesting episode now that Eric is back in the office.
Follow Sheiresa Ngo on Twitter.