An NFL Wife May Join 'RHONJ' Season 12
It looks like the cast of RHONJ may be getting three new additions. The cast has largely remained the same with no newcomers for the past three seasons. With the exception of Danielle Staub leaving the franchise and vowing to never return, the ladies of New Jersey haven't had a cast shakeup. Reports are surfacing that three new women are joining the cast. One new housewife will allegedly be the wife of retired NFL star Tiki Barber. Another NFL wife and a real estate agent are also reportedly joining the cast.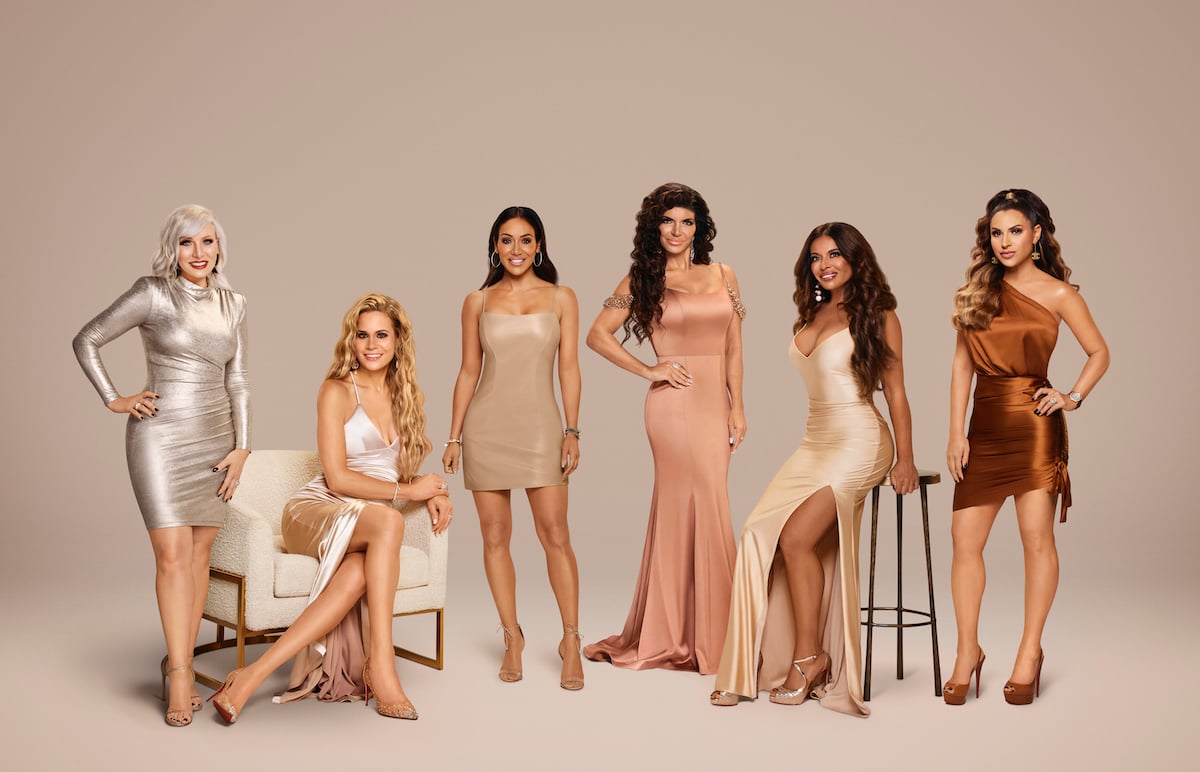 Tiki Barber's wife is rumored to be joining the cast of 'RHONJ'
Reality Tea reports that Barber's wife Traci Lynn Johnson has been spotted with some of the cast of RHONJ. According to a recent report, Johnson was seen with Melissa Gorga at a PRIDE celebration. 
"Happy Pride @traciljohnson #loveislove." It's highly speculated that she's being vetted heavily for the show. The report notes that she's been asked to be part of the cast multiple times, the last being six years ago.
RELATED: RHONJ: Jackie Goldschneider Says She's The Richest Cast Member – What's Her Net Worth?
Her husband is allegedly adamant about her not being part of a reality show – nor is he interested in participating alongside her. He told TMZ in 2015 that he "already got enough jobs." But the report alleges that sources told Page Six that Johnson has been seen filming at "various" events with the cast. It also claims that she has filmed in her home as well. The couple have lived in New Jersey since their wedding.
Johnson and Barber married in 2012 amid a huge scandal. The blond bombshell was Barber's mistress when he was married to Ginny Cha. Johnson felt little remorse about the ordeal. Already a mother to Barber's two sons, Cha was pregnant with twins at the time of allegedly discovering Barber's affair.
In a 2012 interview with The New York Daily News, Johnson admitted to having multiple offers for a reality show for her and Barber but they turned them down.
Caroline Rauseo may also be joining 'RHONJ' -as well as another NFL wife
Another face spotted out with the crew as of late is Rauseo. She posted a shot of her attending a birthday celebration for OG Teresa Giudice to her Instagram page.
"Nothing like a girls night out w [sic] all of these beauties. Celebrating @teresagiudice & @priscilladistasio #birthdayvibes." Also in the photo with Rauseo and Giudice are RHONJ stars Jennifer Aydin and Dolores Catania.
RELATED: RHONJ Where Are They Now? An Update On Former Cast Members
Rauseo is a real estate broker with a background in marketing and management. She's expected to have a full-time role on the show. She even traveled to the Bahamas with Giudice and is currently being followed by the majority of the cast on Instagram.
While Rauseo may get a full-time role, Aikisha Colon, wife of retired NFL player and the host of Sirius XM's Barstool Breakfast, Willie Colon, is said to be joining as a friend to the show.
Colon is said to be friendly with Melissa Gorga's husband Joe. She's the co-owner of Bricks & Hops Beer Garden in the Bronx, New York, and is currently pregnant and expecting a baby girl this summer, per The U.S. Sun.