An Overdue Update On Brad Pitt's Relationship with His Oldest Son Maddox Jolie-Pitt
Brad Pitt and his oldest son, Maddox Jolie-Pitt, used to share a tight-knit relationship. But things took a bad turn in 2016 when the two got into a heated altercation that allegedly turned physical.
The fight reportedly put a major strain on their relationship and led to their eventual fallout. But as time has passed, it appears that things are looking up. New reports suggest that two are finding common ground again and moving toward a healthy relationship.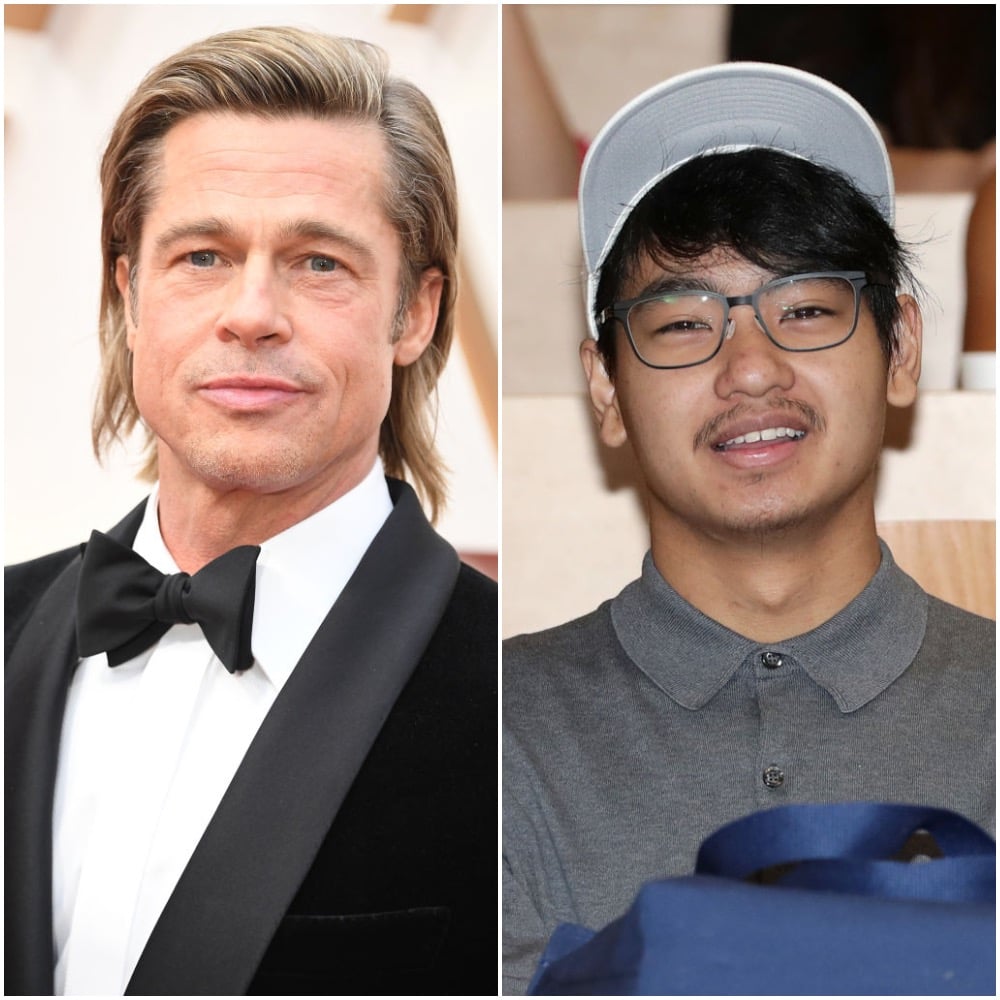 A recap of the fight involving Brad Pitt and Maddox Jolie-Pitt
In case you forgot or missed it, the incident went down on a private plane in September 2016. TMZ reports the two had been flying from France to California along with their family when Pitt got into an argument with Angelina Jolie.
Jolie-Pitt reportedly intervened and tried to diffuse the situation, which sparked an argument between him and his father, who was said to be intoxicated at the time.
At some point, the Ad Astra actor allegedly "lunged" at his son and made some kind of contact with him. Though sources deny that he hit Jolie-Pitt, the fight was serious enough that the Salt actress filed for divorce from his dad just days later.
Their son would also distance himself from Pitt, who went on to seek therapy and give up alcohol. He suggested to reporters in 2019 that their relationship still hadn't improved but didn't seem opposed to the possibility of making up. Jolie-Pitt told the press: "Whatever happens, happens."
Brad Pitt and Maddox Jolie-Pitt reportedly reconnected in February
In February, a source told In Touch Weekly that Pitt and his son had "slowly" been working on their relationship. The source claimed that the actor had even skipped the 2020 BAFTAs in London on Feb. 2 — where he won an award for his role in Once Upon a Time in Hollywood — so he could spend more time with Jolie-Pitt, who was home on a break from a school.
"Brad fully intended to go to the BAFTAs," the insider said. "But at the last minute, he learned that his son Maddox was back in L.A. from college. So Brad prioritized things and stayed in town to see him. And he's glad he did."
"Maddox gave Brad the chance to talk and he dropped ­everything," a source added to The Sun of the Yonsei University student. "Being a father is the most important thing in [Brad's] life and he would do anything to repair their relationship."
Brad Pitt will reportedly be spending even more time with his family amid the coronavirus outbreak
Now that the coronavirus pandemic has forced people inside, it is believed that these two will have even more time together.
A source told HollywoodLife on March 27 that Jolie-Pitt is once again back home from Yonsei University and with his family. While it's reportedly a "priority" for him to hang out with his mother and five siblings, he'll also allegedly be carving out some "quality time" for his old man, too.
The insider noted that their relationship has really "improved" and with any luck, it'll continue to get better.
Read more: Angelina Jolie Says That Brad Pitt Is Stopping Her From Moving Abroad With Their Kids