Ana de Armas Got Cozy With Another Co-Star Before Ben Affleck
Ana de Armas may have been born in Cuba, but it's safe to say she's now America's sweetheart. She's been acting in English-speaking movies for a while, but her breakout role in Knives Out earned her quite the reputation. She proved herself an able actor and won over the hearts of her audience as the sweet and genuine Marta Cabrera.
But audiences aren't the only ones falling in love with de Armas. Ben Affleck was so taken by her on the set of their upcoming film that the two started dating. It turns out he's not the only co-star de Armas has dated.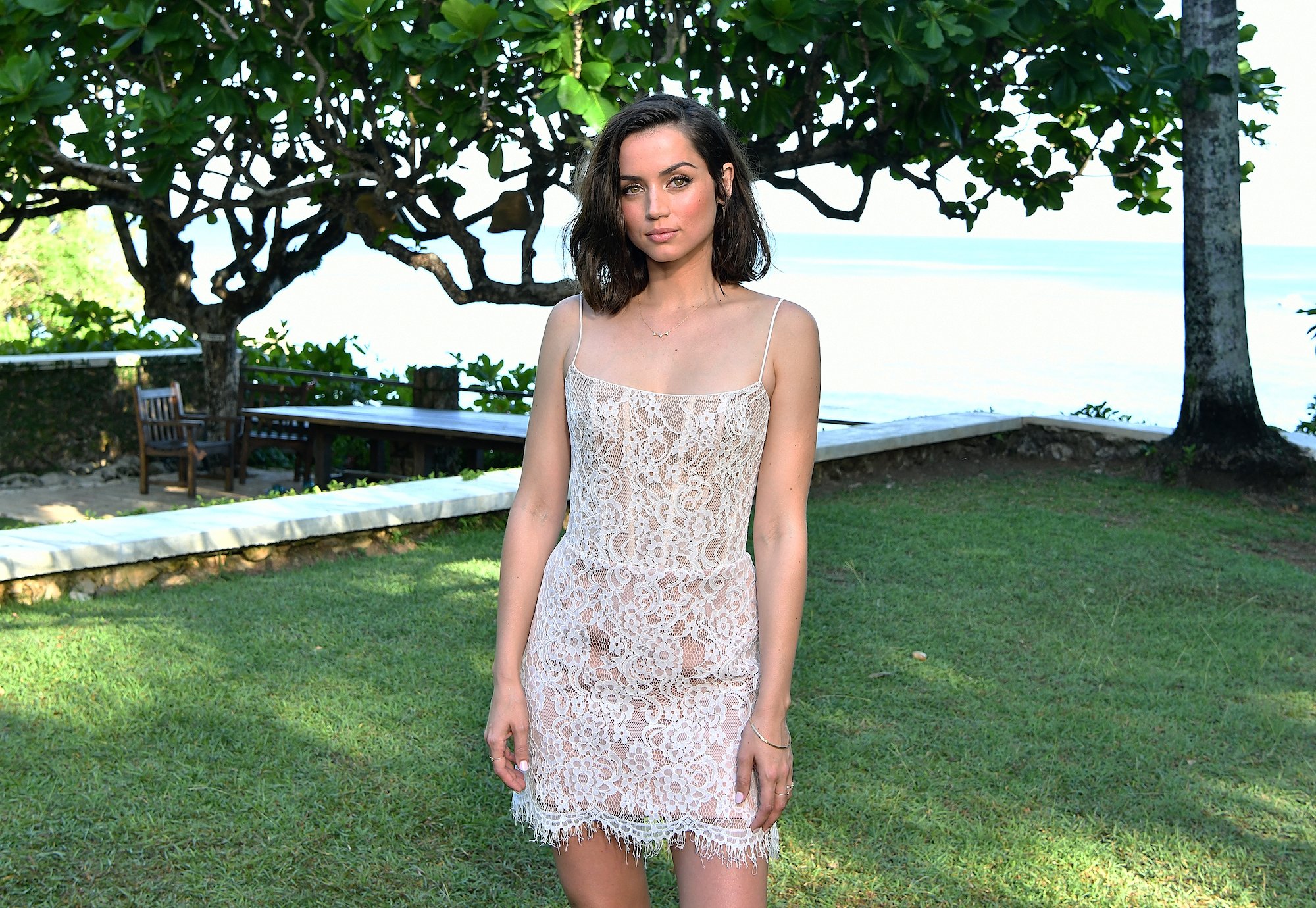 Ana de Armas and Ben Affleck are an item
Like everyone who watched de Armas in Knives Out, Affleck and de Armas had an "instant connection" after they met on set of Deep Water. The movie should come out in November 2020, barring any coronavirus (COVID-19) related delays. But de Armas and Affleck's relationship is currently getting more press than the film they starred in together. 
Despite the fact that both de Armas and Affleck are usually quiet about their love lives, the two have been spotted out and about often. The new couple was photographed walking de Armas' dog, drinking coffee, and walking around their L.A. neighborhood multiple times. In fact, all the photo ops have led some fans to think their entire relationship is a publicity stunt for their movie. It seems more believable that Affleck would fall for the beautiful de Armas. He is a big name actor, so headlining a movie should be enough publicity in and of itself. Affleck probably doesn't need to resort to low-brow stunts to promote his films. People meet each other at work all the time, and de Armas has dated coworkers in the past.
Ana de Armas was previously linked to Edgar Ramirez
De Armas worked on Hands of Stone with Ramirez, which is where they met. He's originally from Venezuela, and when the two went to Cannes for the film festival, they were caught kissing. The 2016 biography of boxer Roberto Duran starred Ramirez, but there were a lot of big names in the credits. Hearts of Stone gave de Armas the opportunity to act alongside Robert De Niro, and Usher, to name a few.
De Armas and Ramirez claimed that despite the passionate kiss they never actually dated, according to Ranker. Before Affleck, de Armas played her love life close to the chest. It's possible she's had relationships with other co-stars in the past but hasn't revealed them to the public. De Armas does have at least two other confirmed relationships.
Ana de Armas was married before moving to L.A.
Marc Clotet, a successful actor from Barcelona, Spain, married de Armas in 2011. He's had a successful career in Europe, including acting in popular Spanish soap operas. In 2013, the two divorced. De Armas moved to L.A. a year later and began her U.S. career. Although it's sad that de Armas' relationship had to end, Hollywood is lucky to have her. 
Before getting together with Affleck, de Armas would frequently post pics of her ex-boyfriend Alejandro Piñeiro Bello, an artist. De Armas rarely talks about her relationships with the press, so it's unclear how she met Piñeiro Bello, or exactly how long they were together. Her Instagram history suggests that the two got started dating in 2017. Both are from Cuba, so that could have something to do with how they met. Despite the fact that she's been caught out with Affleck multiple times, de Armas has not posted any pics of the two on her Instagram page.