Ana Navarro Finally Returned To 'The View' and Fans Want Her To Stay
Ana Navarro made her first appearance on The View Season 24 on Friday, September 11. The political commentator had been away for several weeks causing fans to doubt if she was ever going to come back. Navarro is one of the few Republican pundits that is welcome with open arms by the mainstream audience. Her strong opinions and easy-going personality make her a dream of a co-host and viewers want her to stay.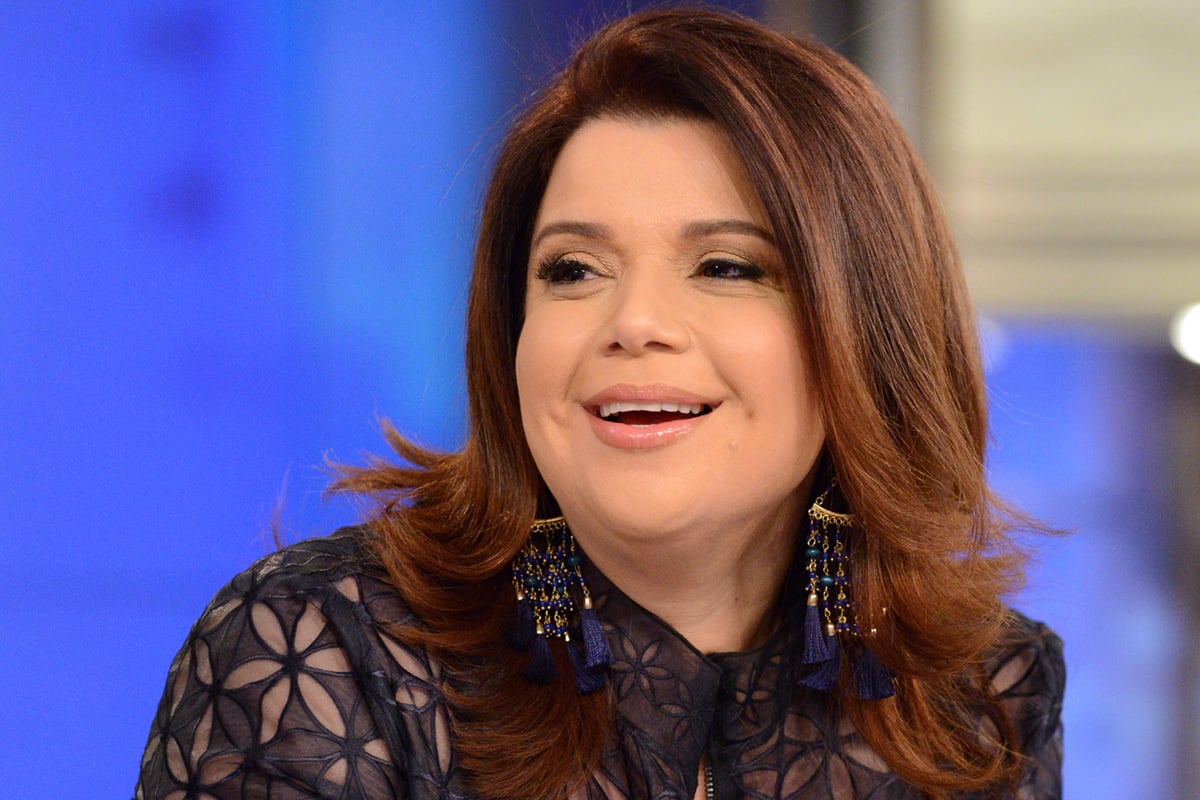 Why do fans love Ana Navarro?
Navarro brings fun and excitement every time she co-hosts The View. The Nicaraguan-born TV personality is not afraid to show who she is and is unapologetic with her opinions. She is well-versed in all politics and not afraid to make a political stance. Navarro is one of the few Republicans that try to hold Donald Trump accountable for his inaccurate statements.
Fans of the commentator were skeptical about Navarro returning to the show as she had been going throughout most of the year. She was made a Friday co-host last season and even appears in the intro with the rest of the ladies. Navarro comes in on the days Whoopi Goldberg takes off since The View starting airing live on Fridays.
After the pandemic hit, production of the ABC talk show shifted and Friday shows began to be pre-recorded a day before. As producers figured things out on how to make the show happen remotely, Navarro was seen less and less.
When season 24 was confirmed, Navarro didn't appear in the initial promo and fans began to think they might have not renewed her contract. However, she confirmed she was returning on the September 11 episode and even includes on her Instagram bio that she's the "Friday co-host" on The View.
Fans want Ana Navarro full-time
With Navarro returning to take on the latest "Hot Topics," fans are now suggesting she stay and take on a full-time role. Her take on the latest news coming out of Washington D.C. is something viewers respond to well.
"Love! LOVE! When you are on! You speak the truth and you are a realist! I am more selective [of] giving my time to The View but YOU, I will watch," a fan said on Navarro's Instagram account.
"She's a keeper," a viewer noted. "Very knowledgeable and experienced, she speaks truth to power without bias."
"FINALLY!!!!" another viewer expressed excitedly. "A reason to watch. I absolutely adore you."
Some viewers have even suggested Navarro take over Meghan McCain when she eventually goes on maternity leave.
"U need to replace Meghan full-time," a fan suggested.
"Please fire Meghan and keep Ana, we love her," another viewer said.
"Let's start a petition to replace Meghan with Ana," another user mentioned.
"Thank goodness you are back on Fridays!!" another Instagram user expressed. "I've missed your input and your humor."
Producers said that when McCain leaves, guest co-hosts would take over as the conservative co-host is expected to come back after her maternity leave. There's no word yet if Navarro will take on a bigger role later on this season.
The View airs weekday mornings at 11 a.m. ET and 10 a.m. PT/CT on ABC.