'Anatomy of a Scandal': Where and How to Watch New David E. Kelley Series
David E. Kelley's new British political thriller, 'Anatomy of a Scandal,' has finally arrived. Here's where and how to watch.
David E. Kelley, the writer behind hit shows like Big Sky, Big Little Lies, and Nine Perfect Strangers, has a brand new riveting series out this week. Fans of a thrilling scandal saga will love Anatomy of a Scandal, adapted from Sarah Vaughan's book of the same name. Here's where and how fans can watch Anatomy of a Scandal, plus what to expect from the series.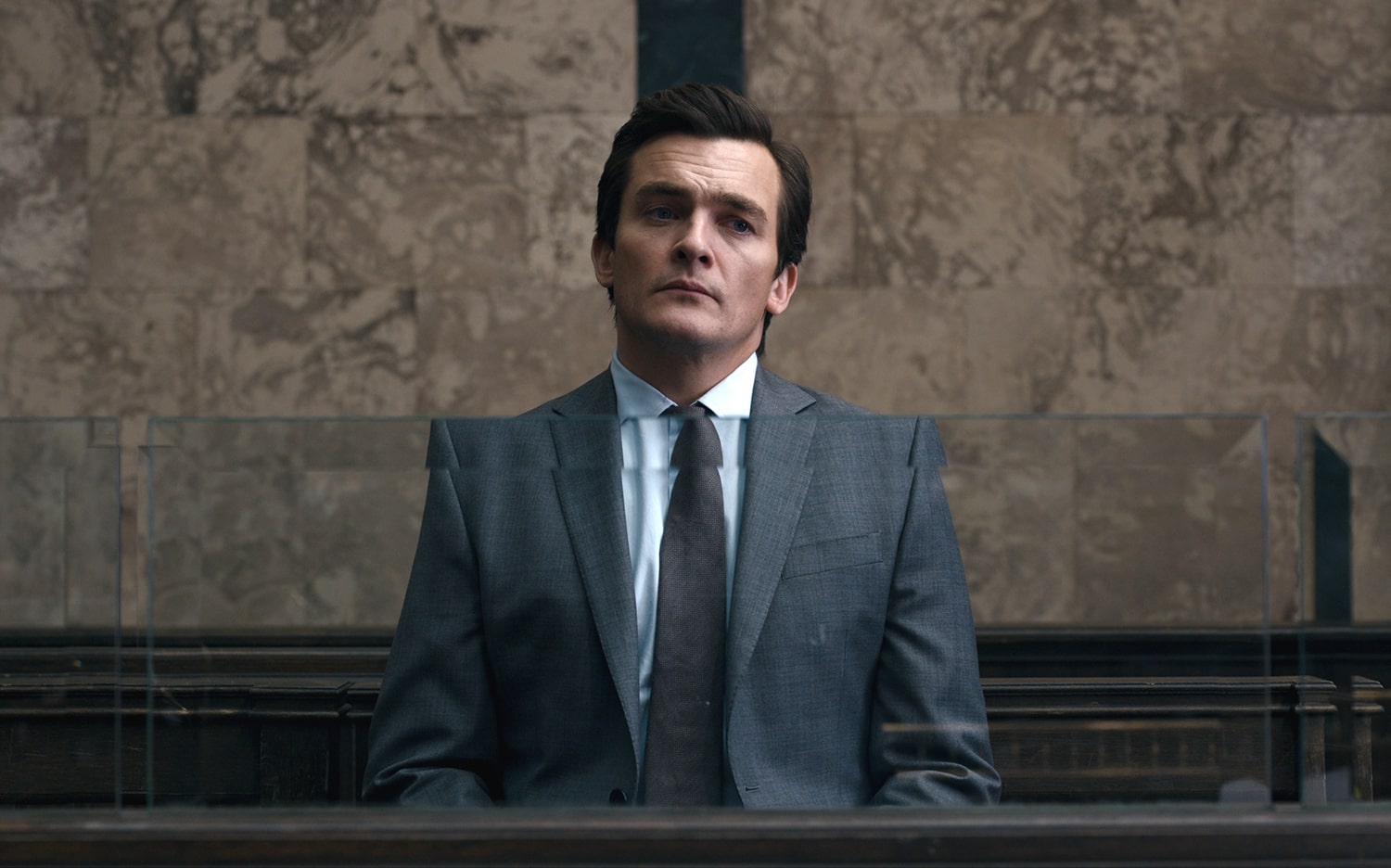 What is the plot of 'Anatomy of a Scandal'?
Anatomy of a Scandal takes place in Britain and follows a parliamentary minister named James Whitehouse (Rupert Friend). When James cheats on his wife, Sophie (Sienna Miller), she's prepared to let the incident go for the sake of her family. However, the scandal becomes worse when James is accused of sexual assault.
Sophie feels convinced that James is innocent, but prosecutor Kate Woodcroft (Michelle Dockery) strongly believes otherwise. Kate will do anything it takes to prove James' guilt. As the story unfolds, viewers may not know who to trust.
Here's the full synopsis for Anatomy of a Scandal:
A psychological thriller and gripping courtroom drama, the series infiltrates Britain's elite through personal and political scandal, where the truth lies between justice and privilege. James and Sophie Whitehouse live in a blissful and rarified world. A Minister in Parliament, a loving family at home, James' trajectory appears without limits. Until a scandalous secret suddenly comes to light. Barrister Kate Woodcroft has a trajectory of her own, and her prosecution threatens to tear into Westminster, the Whitehouse marriage, and her own personal esteem.
Netflix has already debuted the official trailer, as seen below. It looks like tensions will be high as Sophie struggles to determine if her husband is truly innocent. Meanwhile, James will deal with the public ramifications of the scandal.
Where and how to watch 'Anatomy of a Scandal'
So, where can fans watch Anatomy of a Scandal? It's available exclusively on Netflix on April 15, meaning interested viewers will need a subscription to the service. All six episodes will drop at once. Netflix typically releases its shows at 12 a.m. PT, which translates to 3 a.m. ET. Fans should pay attention to the time zone differences to see when the show will drop in their area.
Will the David E. Kelley series have a season 2?
For now, Netflix has yet to confirm Anatomy of a Scandal Season 2. The first season's story seems to be limited to the six episodes. However, as Deadline reported, there have been talks of continuing the series as an anthology. Each season would cover a different scandal, similar to the format of A Very English Scandal.
Anatomy of a Scandal premieres on April 15 on Netflix. Stay tuned to Showbiz Cheat Sheet for more updates.