'And Just Like That …' Below Deck's Captain Sandy Says Mr. Big's Heart Attack Hit Home (Exclusive)
Like the character Mr. Big on the Sex and the City revival And Just Like That …, Captain Sandy Yawn from Below Deck Mediterranean clicked out of her fitness cycle and had a heart attack.
The big difference, from the obvious fact that Sex and the City is fiction, is Yawn lived to share her story about why fitness likely saved her life.
But she and girlfriend Leah Shafer are Sex and the City fans and were pretty shocked with the first episode. "I think that's tough," she told Showbiz Cheat Sheet about Mr. Big's fate. "I get why people are upset. And that's not something you joke around with."
Mr. Big's storyline hit home for Captain Sandy
Yawn said the first episode of And Just Like That … resonated with her. "Yeah, you know, honestly, yes," she said reflecting on how the storyline hit home. "Because you know I had a heart attack."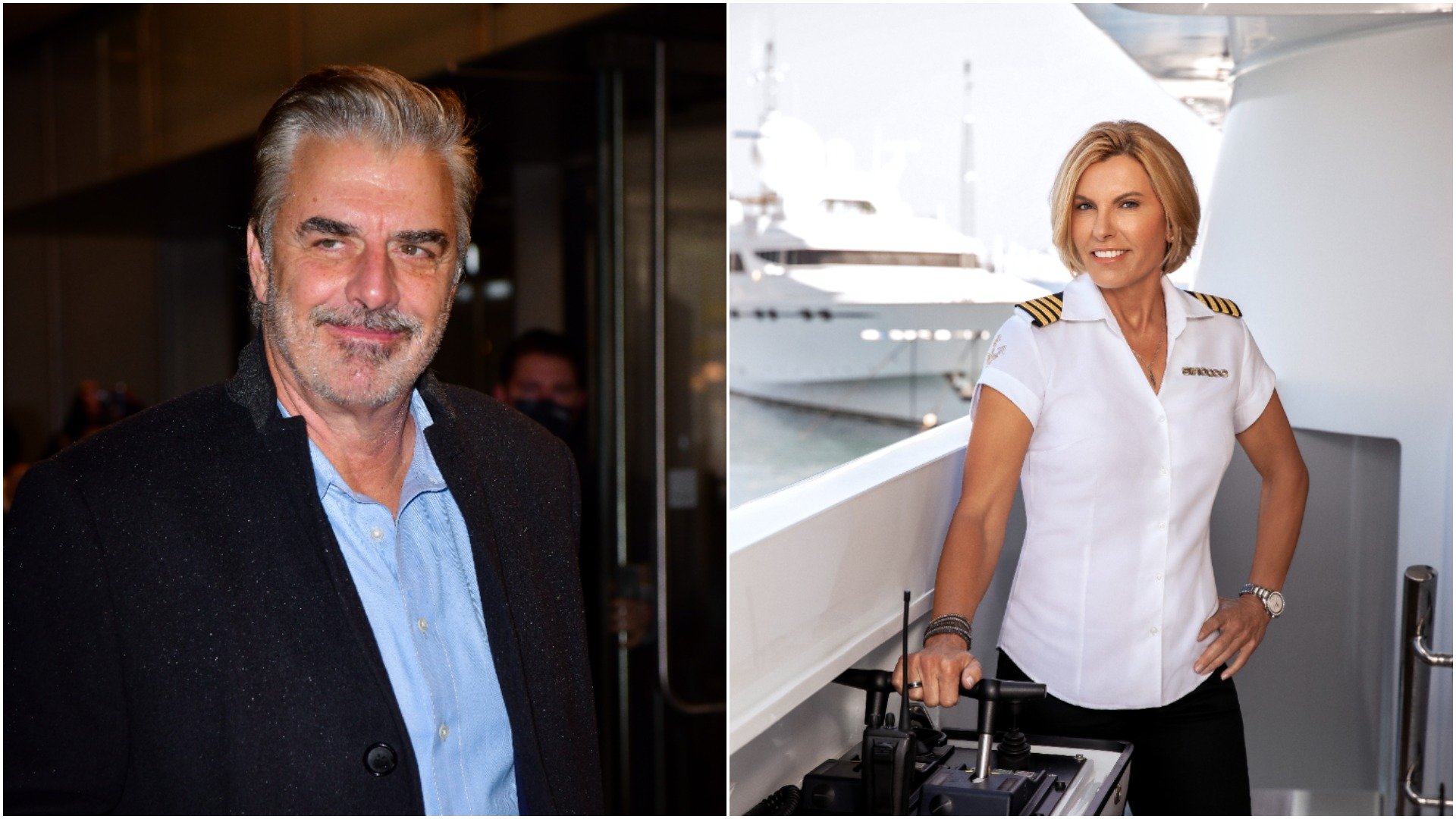 "The reality is people do have heart attacks, but it's not because of riding a bike," she continued. "It's because we don't go get checked, right? So that saved my life. When I look back if I wasn't doing that, I think I would have died of a heart attack. Thankfully the reason I had a heart attack was because I had unchecked high blood pressure."
Yawn sought medical attention and credits her healthy and very active lifestyle to her vibrance well into her 50s. "We are going skiing," she said about an upcoming adventure she plans to take with Shafer. "We snowboard, we're very active. I exercised this morning downstairs. And so when you hit your 50s that's when everything changes and you really live."
Like Mr. Big, Captain Sandy also had a heart attack after being on a fitness cycle
Yawn shared that she had a heart attack at age 49 while attending a Soul Cycle class. "I was in Soul Cycle in the middle of Beverly Hills, I was on my bike, I felt the pain and I realized, 'Hey this actually happening to me,'" she recalled to a local South Florida NBC station. "As a woman, I didn't want to disturb the class."
RELATED: 'And Just Like That …' He's Alive Thanks to Peloton – and Ryan Reynolds Delivers the 'Unspoiler'
"So I clicked out of my bike and went outside," she said. "I was going to walk to my car and I couldn't walk. So I sat down and I called Uber. I didn't call 911 like I should have because I didn't want to have [sirens noises]. So the Uber driver parked where the ambulance parks. They were yelling at him, 'She's having a heart attack!' And I just remember thinking that it was everybody involved who helped me identify the symptoms of a heart attack."
A slew of And Just Like That … fans screamed that nobody called 911 in time to save Mr. Big. During her NBC interview, Yawn said to always call 911. "Recognize the symptoms and don't be afraid to call 911," she emphasized.
Captain Sandy plans to share her outlook on life on a national tour
Yawn also said having a "can do" attitude and living in the moment keeps her healthy both physically and spiritually. Her Lead-Her-Ship Tour is about finding your true self and embracing positivity in life.
TKTS on sale NOW for our Lead-Her-Ship 22 city tour! Join me and special musical guests for a night of yacht stories, fun, music, and some BTS of #BelowDeckMed! Head to https://t.co/MAtOkayw66 to get yours! 🛳⚓💙 pic.twitter.com/lxIrR5Tcwe

— Captain Sandy 🛳⚓💙 (@CaptSandyYawn) October 1, 2021
RELATED: 'Below Deck Med': Captain Sandy Acted Fast to Lloyd's Illness Because She Knows the Dangers of Heart Disease
"The real reason I'm doing this tour and the reason I named it, Lead-Her-Ship is because this is how I lead my ship, in my life," she said. "So I do corporate speaking and I talk about in order to lead people, you have to lead yourself first, right? And in order to learn to lead yourself first, you have to have integrity, have honesty and have all these core values before you step out to the world and lead people, right?"
Yawn said her tour transcends Below Deck and it dives more into her personal journey. "The take away is two things," she said. "I'm going to have QR codes for people to sign up and I'm going to reach out to some shipyards because some people don't want to travel. And you know, some people are already certified as plumbers and carpenters and electricians, and they can get jobs tomorrow in the superyacht industry and make about 20% more." So she wants to help people make connections, but most importantly, Yawn wants to celebrate life.
Check Captain Sandy Yawn's Lead-Her-Ship website for an updated tour schedule. Tickets are also available via Ticketmaster.