'And Just Like That…': Britney Spears' Fiancé, Sam Asghari Auditioned for This Role, Is It Carrie's Love Interest?
And Just Like That… is full of new characters. Britney Spears' fiancé, Sam Asghari, revealed which role he auditioned for. Find out who it is and what it could mean for Carrie Bradshaw's (Sarah Jessica Parker) love life.
[Spoiler alert: Spoilers for the episode "Tragically Hip" of And Just Like That…!]
Carrie gets surgery on 'And Just Like That…'
The episode "Tragically Hip" starts with Carrie talking about her bad back while showing Seema Patel (Sarita Choudhury) her apartment. Seema referred her to a doctor who told Carrie she needed surgery on her hip.
The episode ended with Carrie meeting her physical therapist, Travis (Ryan Cooper). She looked stunned by his good looks.
He told her that they should have a physical goal for her therapy. She said she wanted to walk again in heels. Travis worked on her by giving her a massage. Carrie liked him so much that she decided to pay out of pocket to keep seeing him, and the episode ended with her walking in heels three months later.
Britney Spears' fiancé, Sam Asghari auditioned to play Travis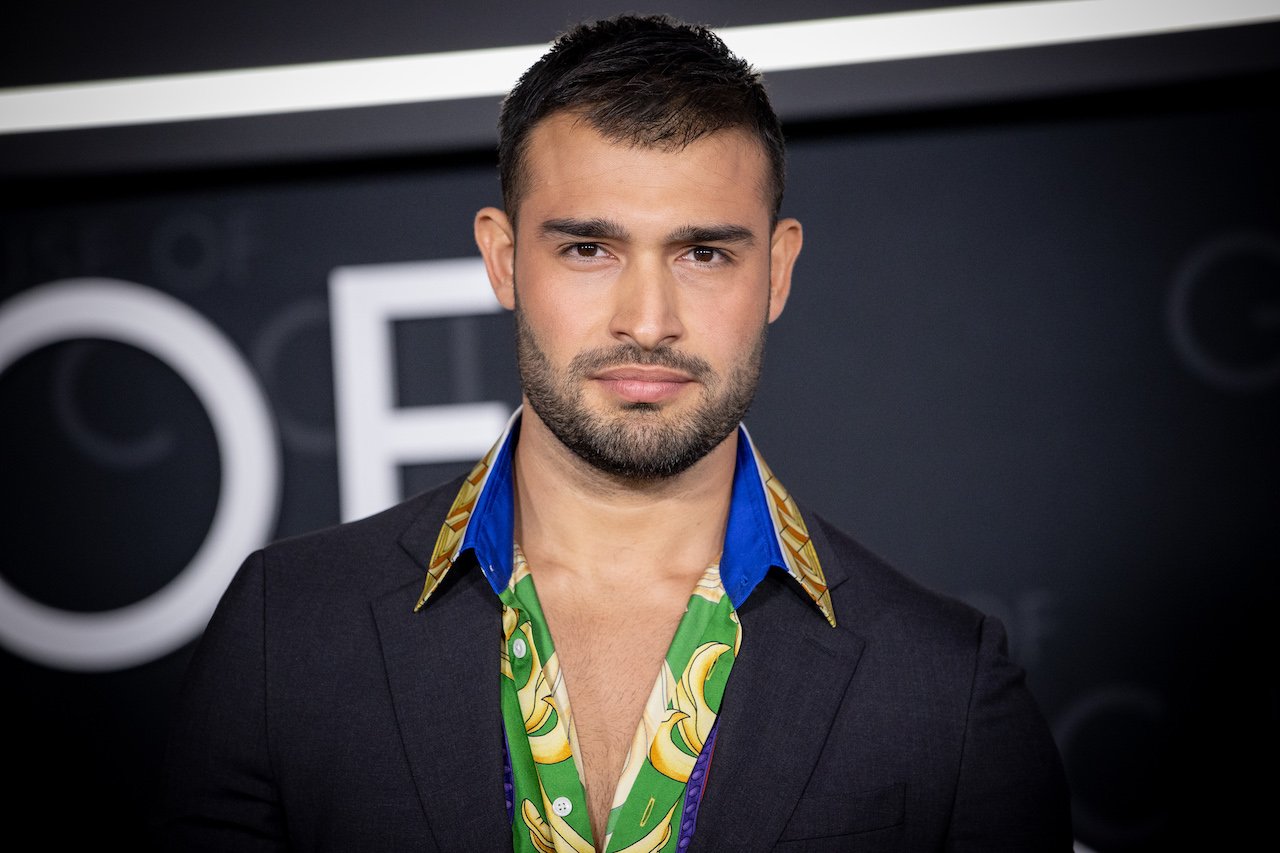 Fans almost got to see Asghari on the show. He revealed in an Instagram Story that he tried to get the role of Travis.
"Man I was looking forward to this role for the reboot of Sex and the City, And Just Like That," he wrote according to Us Weekly. "Shout out to the dude that got it! It was a dope role."
The actor has been in music videos, including the one for "Slumber Party" by Britney Spears featuring Tinashe. He appeared in episodes of NCIS, The Family Business, Hacks, and Black Monday. He will be playing Christian in a show called PBC, according to IMDb.
Will Travis be Carrie's love interest?
Carrie has been a married woman for many years. But And Just Like That… starts with her losing Big (Chris Noth). Now she's forced to move on with her life.  
That previously involved her starting the process of selling her apartment with Big and moving back to her original apartment. But some fans have a feeling that she'll go back to dating too.
Fans reacted to the episode on Reddit. "And just like that, Carrie got over the love of her life dying in a few months," one fan wrote.
"Right? This therapy only happens a few months after the funeral and she's flirting with this guy and paying out of pocket to see him?? I'm not against her moving on but damn it felt fast," one fan wrote.
However, some fans think the scene might not lead to anything more. "I mean finding someone attractive is not considered 'getting over' the love of her life. We don't know what will happen," another fan replied.
Fans will have to keep watching to see if the therapist will stick around. But since Carrie reaches her goal by the end of the episode, he might be only there for one episode.