'And Just Like That…': Cast, Plot, and Everything Else We Know
After a long wait, Sex and the City is finally coming back. The original series ran for six seasons between 1998 and 2004 and followed the lives of four girlfriends as they navigated life in New York City together. The series spawned two movies, released in 2008 and 2010, respectively. But plans for a follow-up were abandoned amid Kim Cattrall's decision to move on from the show.
With such a long gap in the time since then, audiences are more than eager to see what the ladies are up to today. The new reboot, titled And Just Like That…, will reveal just that, but we can't help but wonder: What are the exact details of the Sex and the City revival? Here's what we know so far.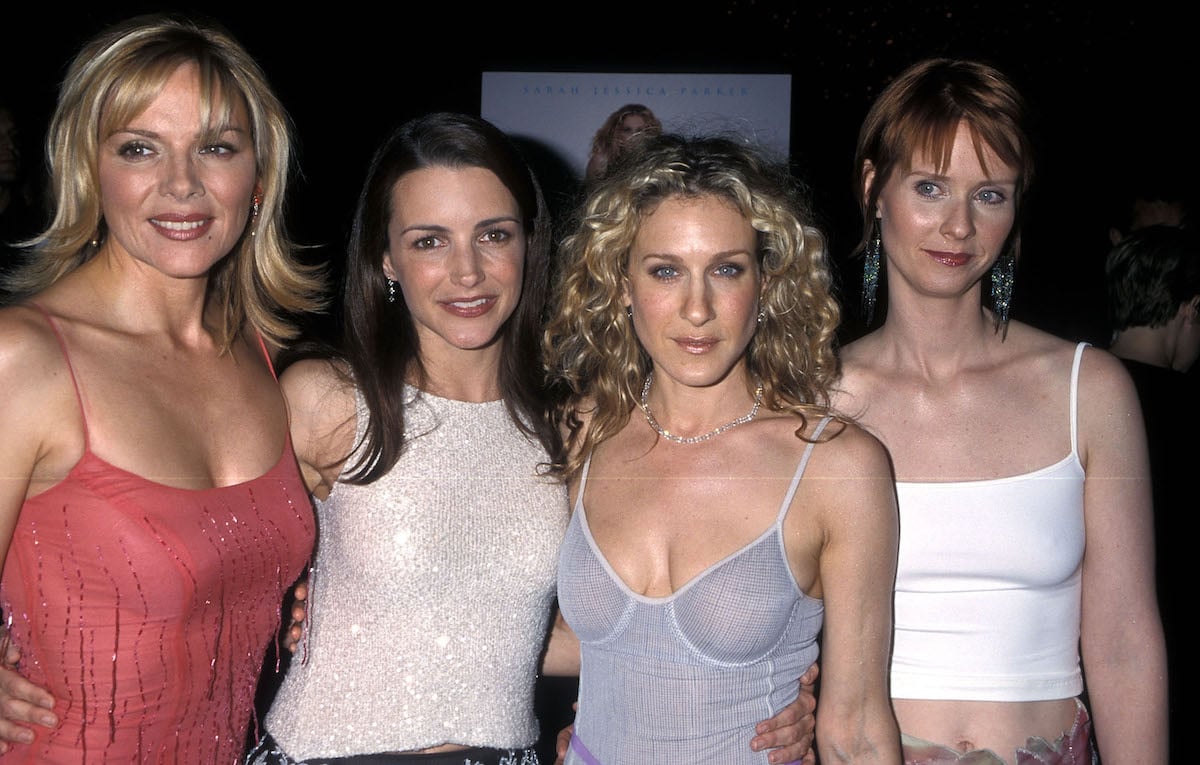 The cast of 'And Just Like That…'
As Variety notes, the show will reunite Sarah Jessica Parker (Carrie Bradshaw), Cynthia Nixon (Miranda Hobbes), and Kristin Davis (Charlotte York). Kim Cattrall, who played their fierce friend, Samantha Jones, has opted not to come back, as she previously said she wants to focus on other things.
"Samantha isn't part of this story. But she will always be part of us. No matter where we are or what we do," Parker previously said on Instagram in response to a fan inquiring about her absence.
So far, Parker, Nixon, and Davis are the only actors confirmed for the reboot. There have been indications that Chris Noth (Mr. Big) and David Eigenberg (Steve Brady) will join them on the show, but it remains to be seen whether that actually happens.
The plot of the reboot
Unlike many other shows, And Just Like That… won't be picking up where it left off. Instead, it will jump ahead in line with the time that has passed since the series ended, focusing on the trio "as they navigate love and friendship in their 50s."
"I think that Cynthia, Kristin, and I are all excited about the time that has passed," Parker told Vanity Fair in an interview published in January.
"You know, who are they in this world now? Have they adapted? What part have they played? Where have they fallen short as women, as friends, and how are they finding their way? Did they move with momentum? Are they like some people who are confused, threatened, nervous [by what's happening in the world]? I'm so curious and excited to see how the writers imagine these women today," she continued.
Though there's not much information out about specific storylines, HBO Max boss Casey Bloys did speak to how the show will address Samantha's leave.
"Just as in real life, people come into your life, people leave," Bloys explained to TVLine. "Friendships fade, and new friendships start. So I think it is all very indicative of the real stages, the actual stages of life… They're trying to tell an honest story about being a woman in her 50s in New York. So it should all feel somewhat organic, and the friends that you have when you're 30, you may not have when you're 50."
The premiere of 'And Just Like That…' will definitely be a big deal
But it could be a while until then. Variety reports that production will start in the spring of 2021, suggesting the show won't be out until at least the first half of 2022. But that also depends on the coronavirus (COVID-19) pandemic, which has caused delays on numerous projects. We'll just have to wait and see the outcome.