'And Just Like That…' Cynthia Nixon Agreed to Play Miranda Again Because of This 1 Change
Cynthia Nixon almost didn't return for 'And Just Like That...' until this change was made.
One of the main criticisms of Sex and the City is that there was a lack of diversity. Cynthia Nixon revealed she wouldn't do And Just Like That… unless there was a change made to the show.
'And Just Like That…' added new characters
Carrie (Sarah Jessica Parker), Charlotte (Kristin Davis), and Miranda (Nixon) are shown hanging out together again in And Just Like That… Samantha now lives in London because Kim Cattrall didn't want to come back.
But the characters are making new friends, boosting the diversity of the world of Sex and the City. Che Diaz (Sara Ramirez) is the show's first nonbinary character and works with Carrie on a podcast. Charlotte made a new friend through her kids' school named Lisa Todd Wexley (Nicole Ari Parker). 
Finally, Miranda decided to leave her career of being a corporate lawyer behind. She is going back to school and has befriended her teacher Dr. Nya Wallace (Karen Pittman). They had an awkward first meeting, but their relationship improved with time.
Cynthia Nixon agreed to play Miranda again because of this 1 change
Nixon wasn't as excited to jump back into her role. But she revealed what was the final push for her to come back.
"I really didn't think I was going to do it, I was very reluctant," Nixon admitted to Herald Sun. "But the more I talked to Sarah Jessica [Parker], [creator] Michael Patrick King and Kristin [Davis], about the things that I couldn't go back without — a real sea change in terms of the lack of diversity in the original series — they were on board."
She continued, "I was floored by how hard everybody listened, and how collaboratively we worked together to, not just redecorate the house, but to build a whole new house – that had us in it but new characters, too."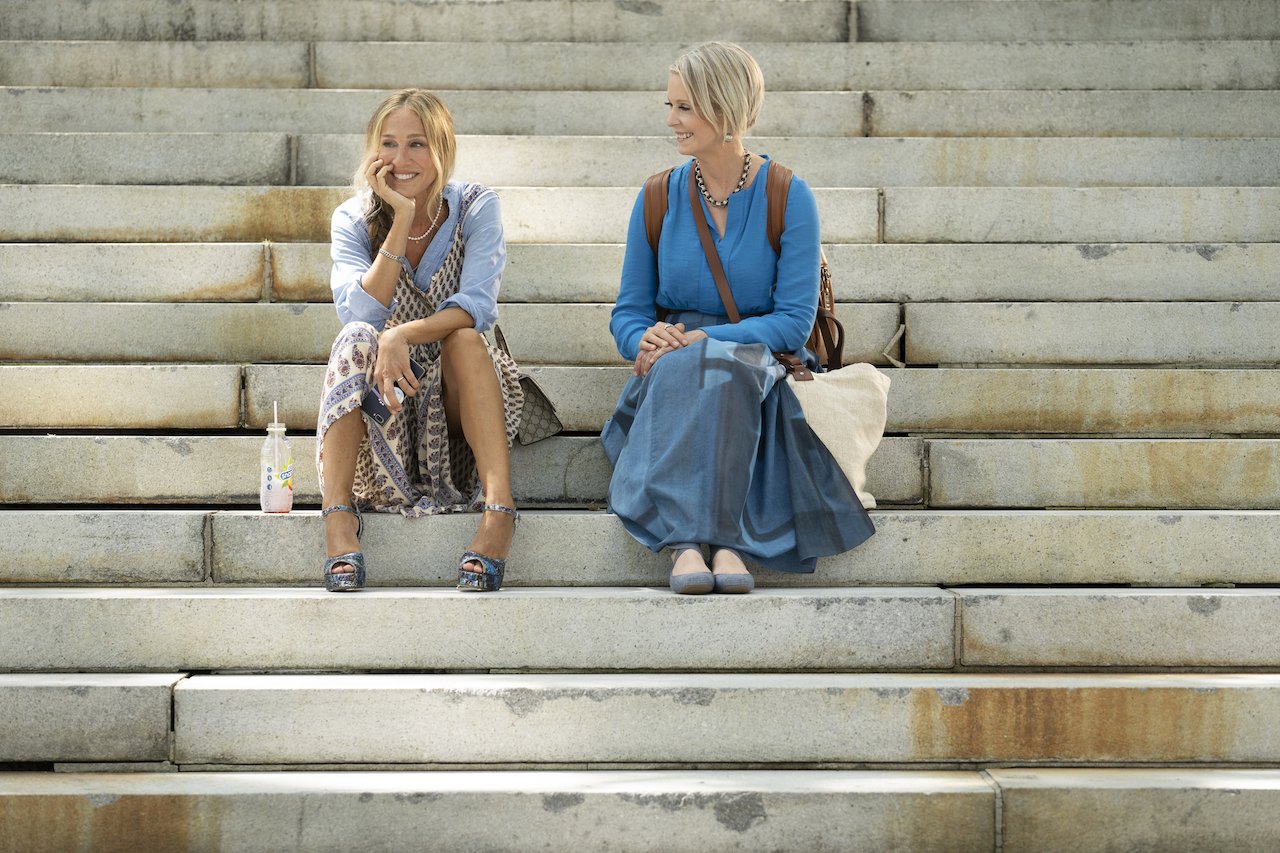 The actor made it clear that she still loves the original show, but recognizes its shortcomings. "I'm very proud of the original series – despite it being occasionally tone deaf on race and gender – and being Miranda has opened up so many amazing roles for me over the years, but the further I get away from Miranda, the better they get, because people have stopped thinking of me as just that one character," Nixon said.
Nixon was in more shows after the second Sex and the City movie with The Big C, Hannibal, Ratched, and Hot White Heist. Fans will have to keep watching And Just Like That… to see what else has changed with Miranda.