'And Just Like That …' Cynthia Nixon Understands Fans Are Upset About Steve's Treatment, but 'That's The Thing About Breakups'
Cynthia Nixon said she understands how fans are upset with how Steve is treated on 'And Just Like That ...' she said maybe Steve was just as unhappy as Miranda.
Cynthia Nixon says she understands how many Sex and the City fans are unhappy with how her character, Miranda Hobbes dumps husband Steve Brady (David Eigenberg) in And Just Like That …
But Nixon recently pointed out that while Miranda dumps Steve, maybe Steve wasn't happy in the marriage either. "I do," Nixon said on Watch What Happens Live with Andy Cohen about how Steve is treated on the new series. "But I have to say that's the thing about breakups."
"You know oftentimes there's one person that is making the breakup happen," she continued. "And the other person is reluctant. But I have to say, that person who is reluctant, is pretty miserable too and they're just not admitting it."
Cynthia Nixon added that Steve was 'out of practice' too
She also joked about the character's awkwardness with sex. At one point, before Miranda decides to leave Steve for Che Diaz, she tries to get romantic with him in the kitchen while they are doing dishes. And while they try to heat up their romance, it falls short for Miranda and she tells him to forget about it and go back to doing dishes.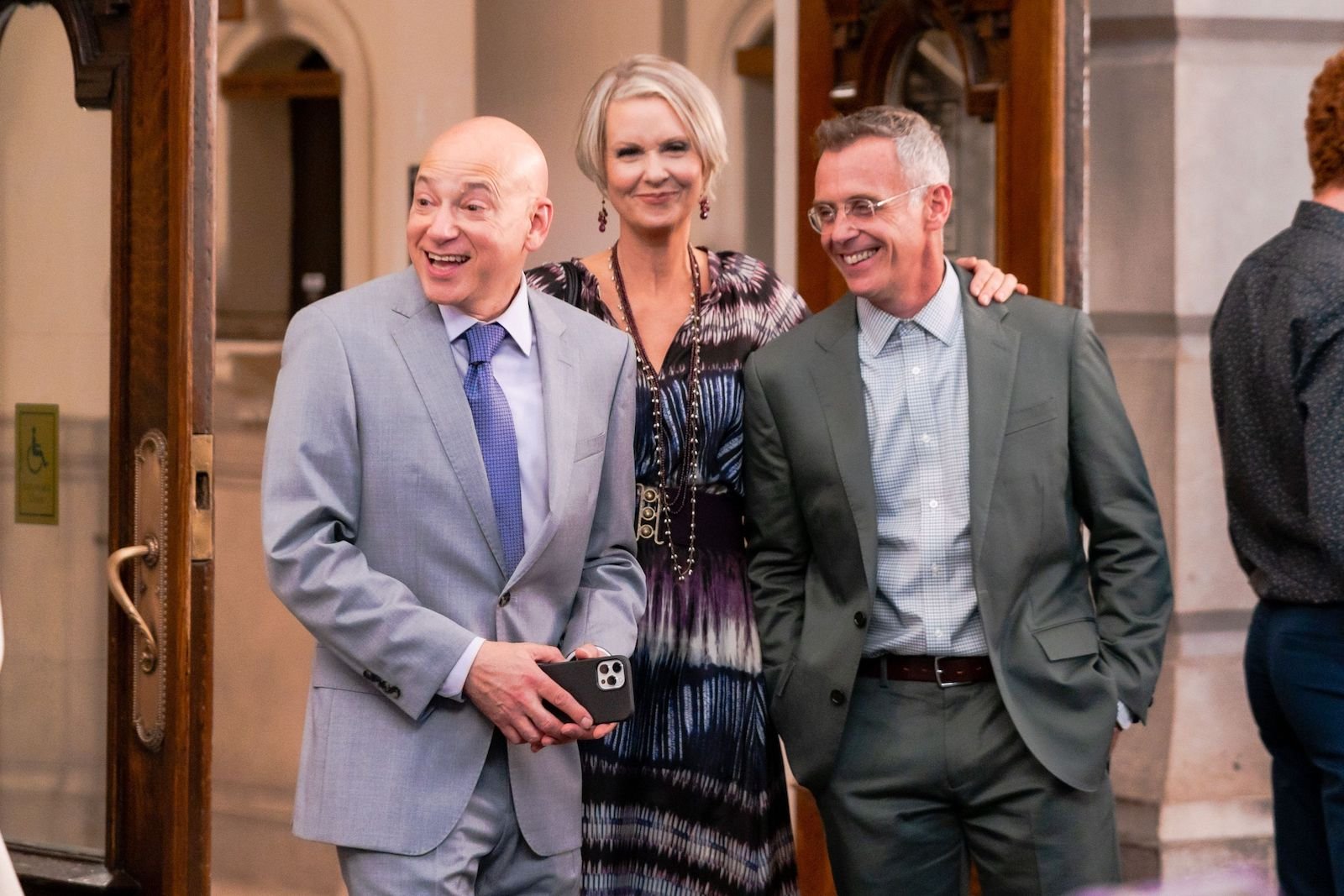 Miranda says perhaps Steve was just out of practice. "I think, um it's been a while," Nixon said about Steve and Miranda's sex life.
Nixon also addressed fan reaction to Miranda and Steve on the Drew Barrymore Show earlier that day too. "It's interesting that people, I don't know, I think some people are not loving seeing these characters off-kilter, but I love it," she said via ET.
She said the 'Sex and the City' characters are at a crossroads
Nixon also said the characters are at a crossroads in their lives where they can make changes for the better. "You reach a moment, when you put a negative spin on it you call it a mid-life crisis, right? But out of crisis come really productive things," she said. "You are not young anymore but you are not old either. And you still have time to make sure that your life is the way you want it to be. If you are deeply unhappy in your career choices, if you are really unhappy in your marriage, you should look at it and demand more, right?"
She also addressed how the show handled Samantha Jones's absence because actor Kim Cattrall did not return for And Just Like That … "I thought it was great," Nixon said on WWHL. "I mean, I have to say I love how we addressed it head-on in the first minute. And then I loved how there began to be layers of it. Like there's a thing you tell Mitzi Van Mifflin and there's a way you talk about it amongst each other. And I have to say – spoiler alert for any of you who haven't seen it yet – but I felt like the flowers at the funeral were just like … you know. And I loved how we keep checking in with her from time to time."
Cynthia Nixon also likes how the series addressed Miranda's drinking
Nixon also got a little serious when she discussed the storyline that Miranda was an alcoholic. "Well, you notice I'm having a non-alcoholic beverage today," she said on WWHL. "I think it would have been a little dangerous. I love it. I have to say. A lot of us were drinking more than we should be during the pandemic."
WWHL host Andy Cohen said he appreciated how quickly Miranda addressed the problem and stopped drinking.
"You kind of notice it, and then maybe you forget about it, and then it happens again," Nixon told Elle UK. "I think it's wonderfully subtle. Most people–of all ages–deal with drinking too much, and not noticing that they're drinking too much."
She also addressed a question on WWHL about if Miranda is just a version of herself. She laughed and said Miranda is going through a midlife crisis but she is not.