'And Just Like That…' Documentary Revealed Why Lisa Didn't Sit With Carrie and Miranda
And Just Like That… character Lisa Todd Wexley (Nicole Ari Parker) has created a lot of buzz. The producers brought Lisa into the Sex and the City reboot as a friend of Charlotte York (Kristin Davis). Many fans now consider her to be the fourth member of the group. However, during Lisa's first meeting with the rest of the women, she didn't sit with them.
But thanks to the And Just Like That… documentary, fans have insight about why.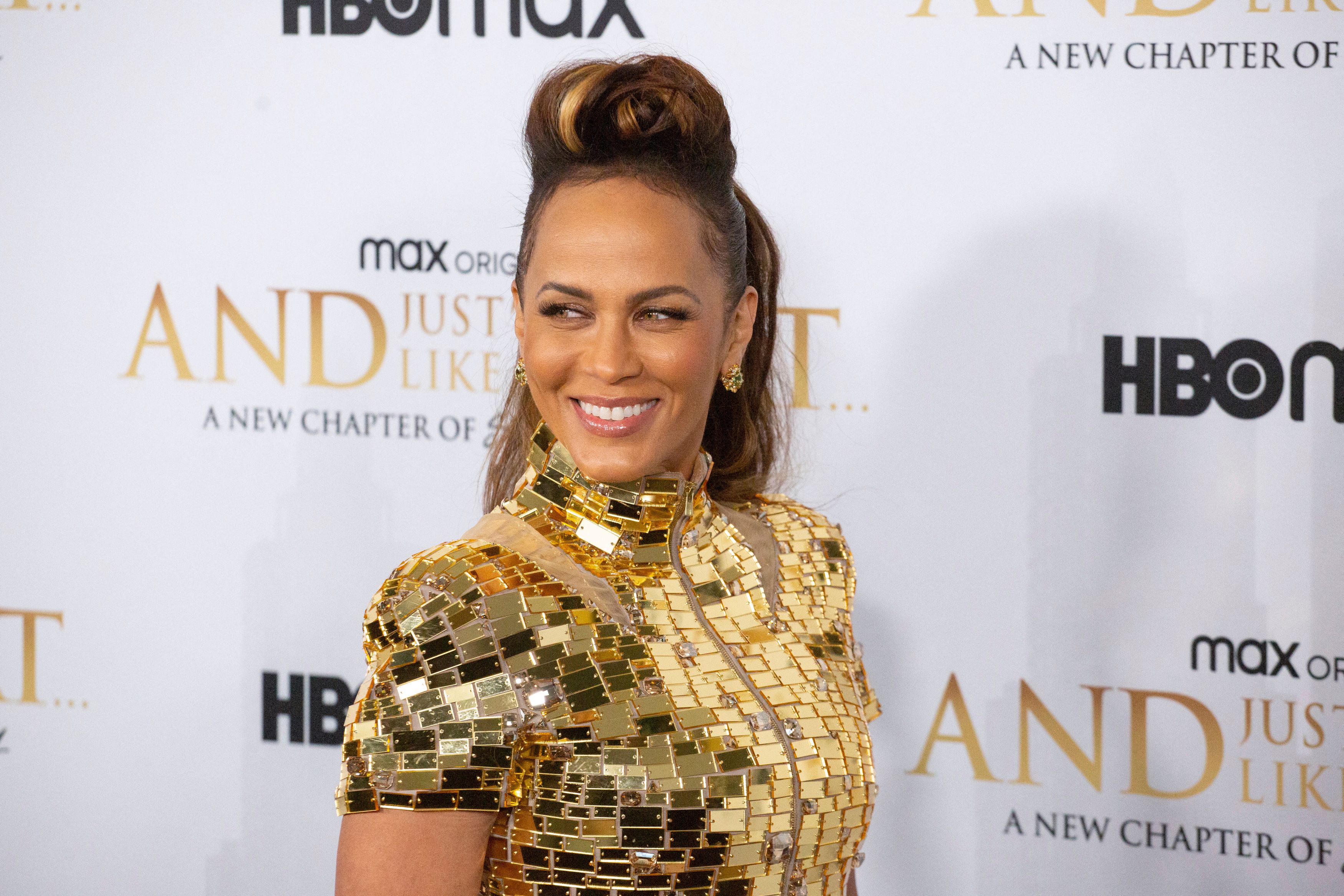 'And Just Like That…' Lisa Todd Wexley didn't sit with Carrie Bradshaw and Miranda Hobbes
Sex and the City fans were thrilled to see Charlotte, Carrie Bradshaw (Sarah Jessica Parker), and Miranda Hobbes (Cynthia Nixon) return for the reboot. However, Samantha Jones' (Kim Cattrall) absence left a big hole in the group's dynamic. But, the addition of Lisa in And Just Like That… helps fill that void.
The show introduced Lisa as a stylish mother and documentarian who becomes friends with Charlotte. She runs into Charlotte, Carrie, and Miranda while the women are having lunch. Instead of joining the women, Lisa grabs a couple of french fries before saying goodbye.
RELATED: 'And Just Like That…": The 1 Character Who Could Replace Samantha Jones
In the And Just Like That…The Documentary executive producer Michael Patrick explained why Lisa didn't sit with the group. King didn't want to draw any comparisons to Samantha by having Lisa sit down.
"It was very important to me that LTW sit down, but I didn't want to tell the audience, 'One, two, three, fourth, she's the new Samantha.' So I had Carrie and Miranda get up and leave, and she sits at the table," King revealed.
The character was brought on as a possible replacement for Samantha Jones
Samantha is a significant part of Sex and the City history. The publicist entertained viewers with tales of her red-hot flings with New York's eligible bachelors. When Cattrall turned down the opportunity to reprise her role in the reboot, it left producers with a big dilemma.
The first episode reveals Samantha's fate when Carrie says the two had a falling out, and Samantha moved to London. However, the two kept in contact via text. With Samantha gone, producers brought in Nicole Ari Parker as the group's newest member.
Parker was excited to join the cast revival and discussed her experience in an interview with People. "Here I was on my first shoot day sitting with Sarah Jessica Parker, Cynthia Nixon, and Kristin Davis, and they're warm and kind and generous and fly and amazing," the actor explained.
Fans love Lisa Todd Wexley in the 'And Just Like That…' cast
And Just Like That… producers took a significant risk by having Lisa become the fourth member. Although no one can ever replace Samantha, LTW wins fans over with her chic fashion and fantastic personality. On Reddit, fans expressed their appreciation for the character.
"She's stunning and is a very likable character with a more realistic persona of an affluent new yorker," wrote one viewer about the And Just Like That… actor. "I totally love her too; she definitely makes her presence felt on the screen, and fashion is on point," another commenter chimed in.
Fans got to see lots of Lisa during the first season, and plans for And Just Like That… Season 2 remains to be seen. Although most fans are hopeful, the gang will be back.
RELATED: 'And Just Like That…': Will HBO Max Announce a Second Season of the 'Sex and the City' Reboot?