'And Just Like That…' Fans Aren't Buying Samantha's Fight With Carrie
'And Just Like That...' reveals what happened to Samantha Jones, and fans aren't happy.
Writers had the tough task of explaining why beloved Sex and the City character Samantha Jones (Kim Cattrall) isn't hanging out with her friends anymore. And Just Like That… revealed why she's gone and fans aren't buying it. 
[Spoiler alert: This article contains spoilers for the episodes "Hello It's Me" and "Little Black Dress".]
'And Just Like That…' revealed where Samantha Jones went
Cattrall made it clear that she's done playing Samantha. But the character still exists in the show's universe.
And Just Like That… revealed in the first episode that Samantha moved to the U.K. This happened after Carrie fired her as her agent because the book business wasn't doing well. Apparently, Samantha took this personally and stopped answering Carrie's calls. She also refused to talk to Miranda (​​Cynthia Nixon) and Charlotte (Kristin Davis).
The episode ended with Big (Chris Noth) dying from a heart attack. The next one showed Carrie planning his funeral with Miranda and Charlotte's help. Carrie is surprised with flowers, which she specifically didn't want. But then she found they came with a card from Samantha. She keeps them, so it looks like that's a step to them becoming closer.
'And Just Like That…' fans aren't buying Samantha's fight with Carrie
The big question was how the new show would handle Samantha not being around. Fans have their answer, but they don't think it's believable.
One person started a thread on Reddit and wrote, "Her characterisation [sic] was completely wrong to me. The reason they gave for her not being there anymore was completely out of character. Samantha was a business woman who would have understood Carrie no longer needing her services. She would never take a reasonable business decision like that so personally, and would certainly never let it jeopardise [sic] her relationship with her three' soul mates.'"
The person added, "And, even if we assume that is what really caused them to fall out, there is no way Samantha would not drop everything to attend Big's funeral. Regardless of any falling out, she would have been there in a heartbeat."
Other fans agreed in the comments. "Samantha's client list was A-list, so it doesn't make sense that Carrie's book would've been her 'ATM.' I agree Sam would've been at Big's funeral," one person wrote.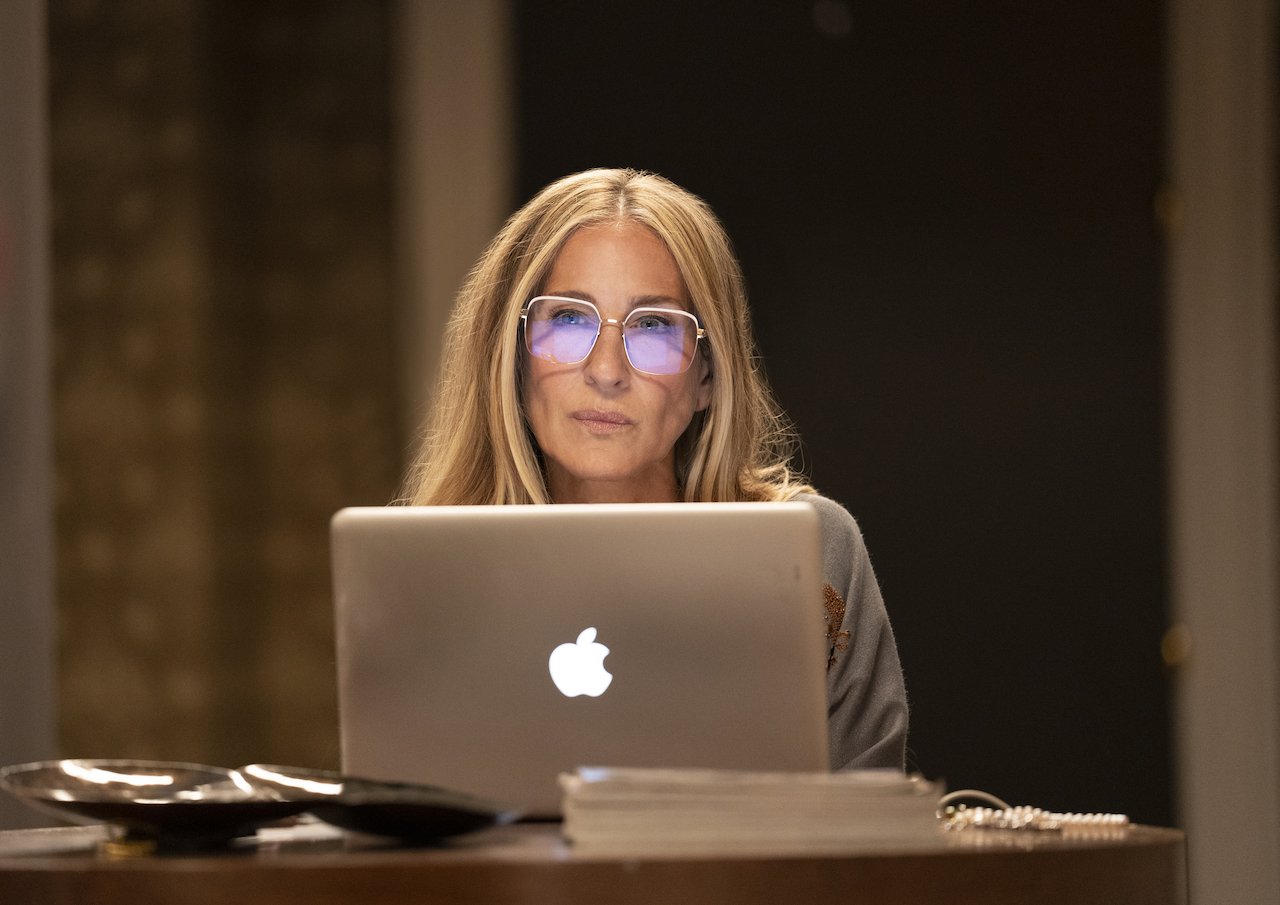 "I hate what they did to her character," another person wrote. "Samantha to me, was probably the best friend out of all them too. She didn't pass judgment and was always honest but kind. It just doesn't make sense. I'd love for her to come back but there's no way she will. So I agree that I think I would have preferred if the writers killed her off."
However, some fans said they started to feel better watching the second episode. "The flowers made me soften a bit, because that was more in character," someone wrote. "But the reason for falling out was ridiculous. Didn't Samatha offer to do her PR for free to begin with? There's no way she would be devastated by losing her as a client."
It looks like some fans think Samantha was always a good friend therefore, this new story doesn't make sense. But they'll have to wait and see if Carrie and Samantha will smooth over their problems.