'And Just Like That…' Fans React to Carrie Possibly Moving Downtown
'And Just Like That...' teases Carrie Bradshaw (Sarah Jessica Parker) might move downtown and fans react.
Sex and the City made Carrie Bradshaw's (Sarah Jessica Parker) apartment iconic. But And Just Like That… teased that Carrie might be moving to a different neighborhood. This is what fans have to say about her possibly moving downtown.
Carrie Bradshaw talks about moving downtown
The trailer for "Diwali" shows Carrie looking at an apartment. "I've had fun downtown, and I've cried downtown," she says. "But never lived downtown."
There is another scene of her looking through many boxes. Carrie talks about starting a new chapter with Charlotte (Kristin Davis) and Miranda (Cynthia Nixon). Meanwhile, Miranda admits to Charlotte that she's been fantasizing about Che Diaz (Sara Ramirez). Seema (Sarita Choudhury) also invites Carrie to celebrate Diwali with her family.
It looks like Carrie's return to her old apartment might be temporary. This would make sense, given she'll need a lot more space to move everything from her apartment with Big (Chris Noth). 
'And Just Like That…' fans react to Carrie possibly moving downtown
Fans shared the trailer on Reddit. They shared their thoughts on Carrie living in a different part of Manhattan.
"I was hoping my [sic] she would move into a new place! Change of scenery would revamp this. Thanks for posting this!" one fan wrote.
Another fan agreed that Carrie needs to move on. "Why would she live in the apartment she lived in 20 years ago though? She doesn't want to relive her past – she wants to start fresh," someone else wrote.
However, some fans disagree with Carrie making another change. "This episode looks soooo good. I don't wanna say goodbye to Carrie's OG apartment tho :'(," another fan commented.
Where is Carrie's original apartment from 'Sex and the City'?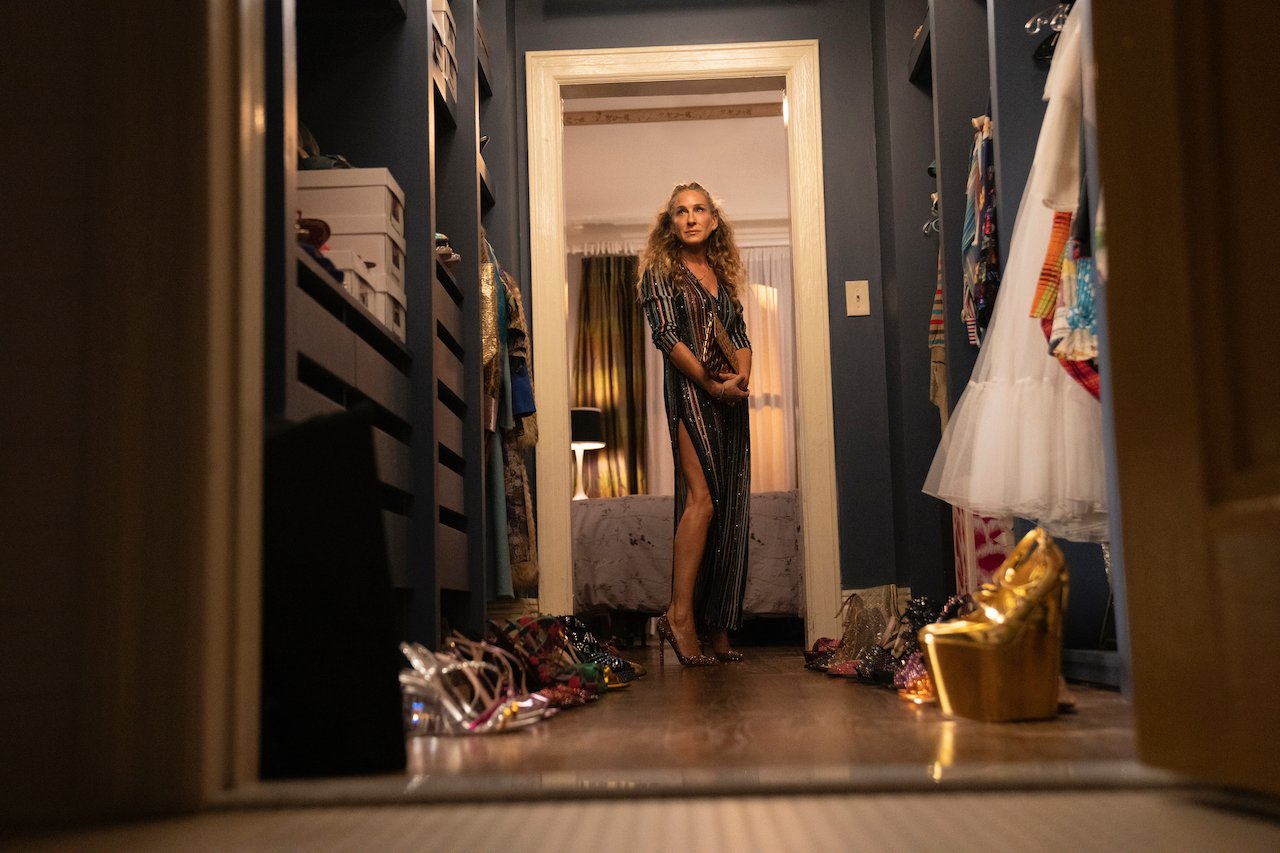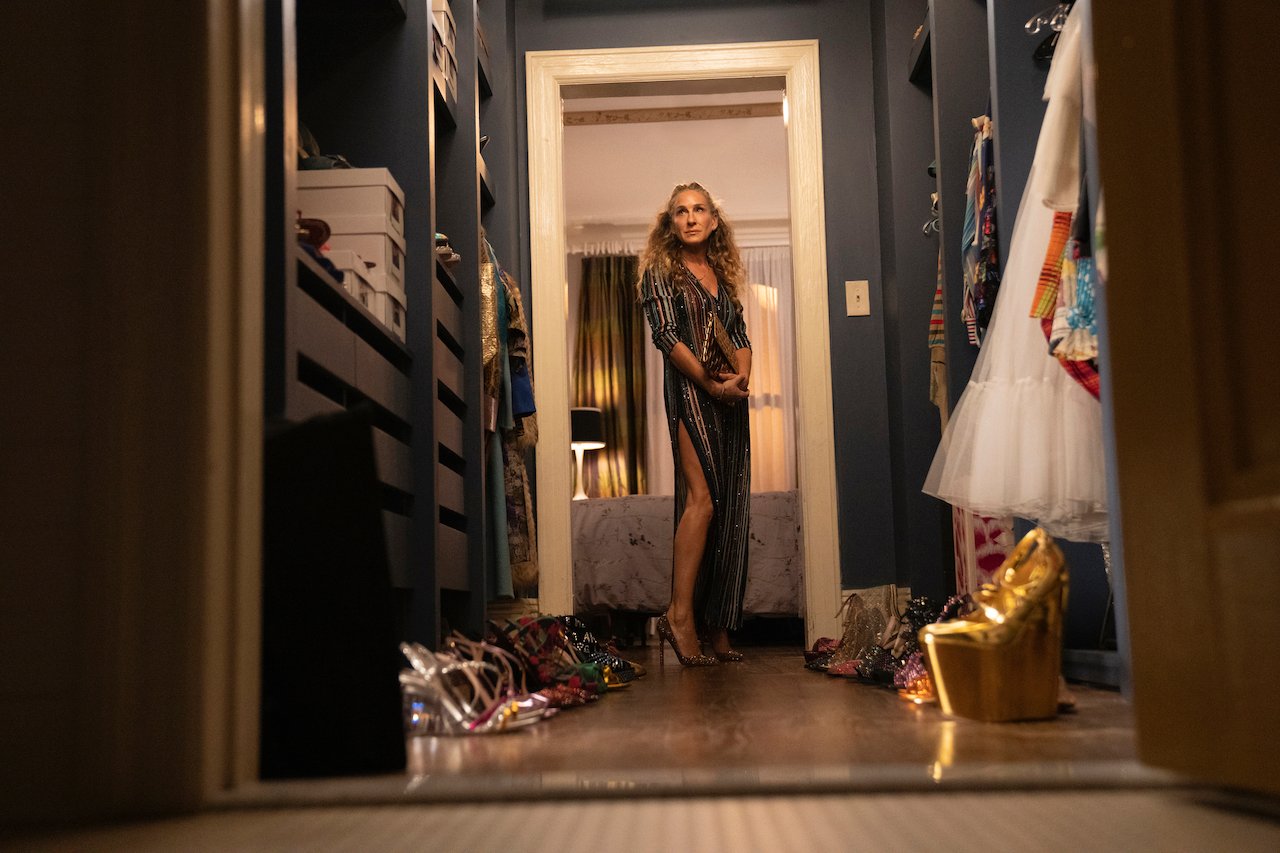 The exterior for Carrie's original brownstone apartment is located at 66 Perry St, which is in the West Village. However, Carrie's apartment is said to be in the Upper East Side in the show. 
Fans still travel to the West Village to get a glimpse of Carrie's apartment. Airbnb recently recreated her apartment by painting it with the color of pistachio and decorating it like it was on the show. It was priced to be $23 per night, according to Vogue. The original brownstone doesn't look like that anymore on And Just Like That… Carrie returned to it after Big's death, but now it looks like she might be making another big change. There is a good chance she still won't sell the apartment since she has been tied to it since the first episode of Sex and the City.