'And Just Like That…': Fans React Negatively to Miranda Hobbes' Infidelity, but How Common Is It?
Moments after episode 5 of 'And Just Like That...' ended, fans took to the internet to insist Miranda Hobbes wouldn't cheat on Steve Brady. Episode 6 didn't calm their concerns. Miranda's storyline has left us wondering precisely how common cheating is.
The writing team responsible for And Just Like That… seems to be picking up where Sex and the City left off. It appears that fans are the only ones who want Miranda Hobbes and Steve Brady to stay together. The duo broke up twice during the original show and had a couple of more false starts. In Sex and the City: The Movie, they separated after Steve cheated on Miranda. Now, And Just Like That… has Miranda cheating on Steve with non-binary character, Che Diaz. While fans aren't in love with the storyline, it's actually relatable. Infidelity in marriage isn't all that uncommon. 
'And Just Like That…' are dismayed at Miranda Hobbes' decision to cheat on Steve Brady 
Miranda's admission of unhappiness with her life and marriage didn't come as a huge shock to fans. Viewers who have tuned into And Just Like That… since its Dec. 9 premiere pretty much saw it coming. Still, few viewers are willing to accept that Miranda would respond to that feeling by cheating on Steve Brady with Che Diaz.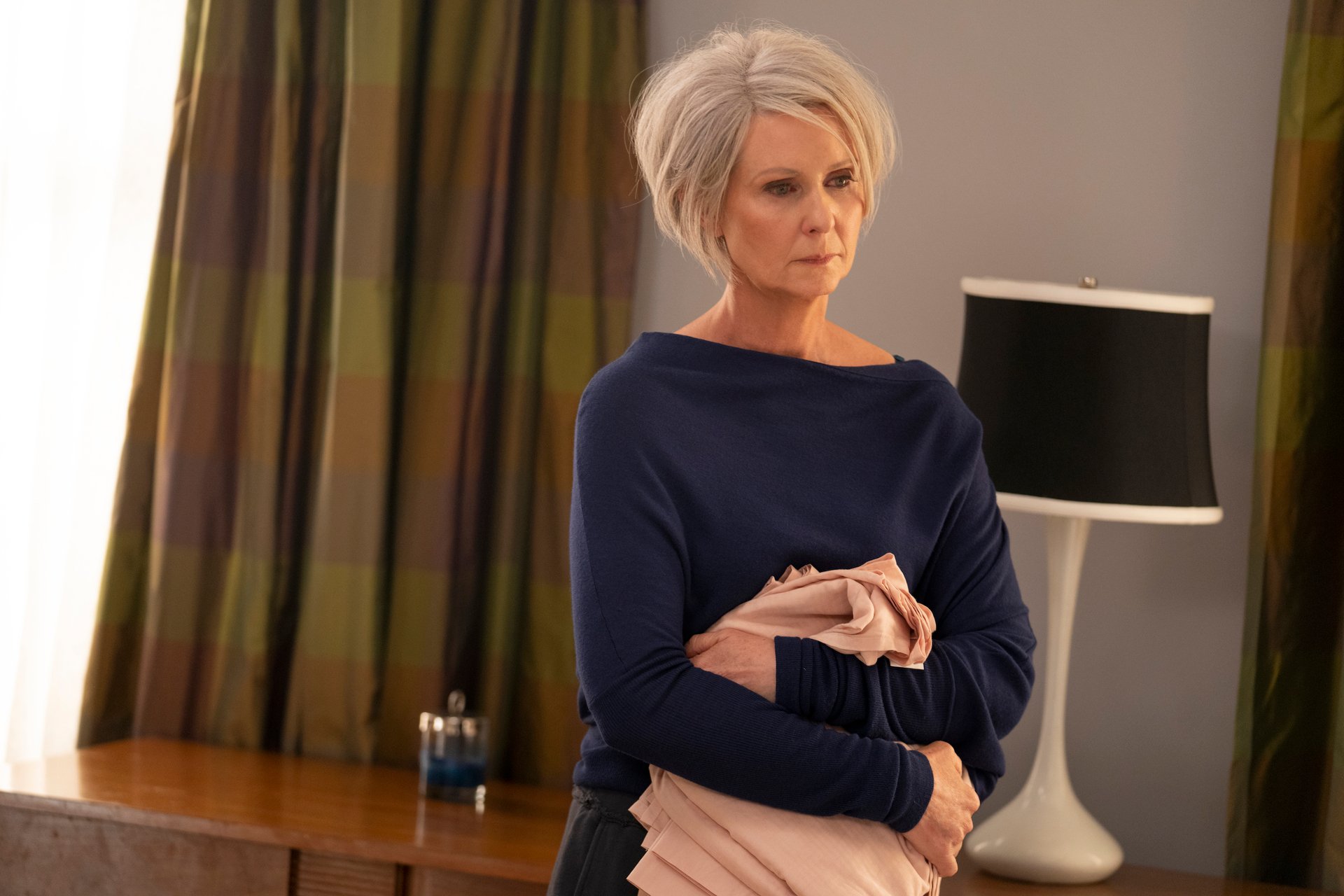 Infidelity isn't a foreign topic for the franchise. Sex and the City explored infidelity in season 3 and mentioned it casually several other times. It served as major plot points in Sex and the City: The Movie and Sex and the 2. There is a good reason for that, too. Infidelity, especially in long-term relationships, isn't nearly as uncommon as most people would like to think. 
How common is infidelity in a relationship? 
Miranda cheating on Steve might not feel relatable to many people, but her feelings of boredom and a lack of fulfillment in a long-term romance should be. According to LifeHack, a 2011 research study found that long-term partners were most likely to describe their relationship as "dull." According to the same study, men are more likely to feel bored while dating, while boredom sets in for women once the vows are exchanged.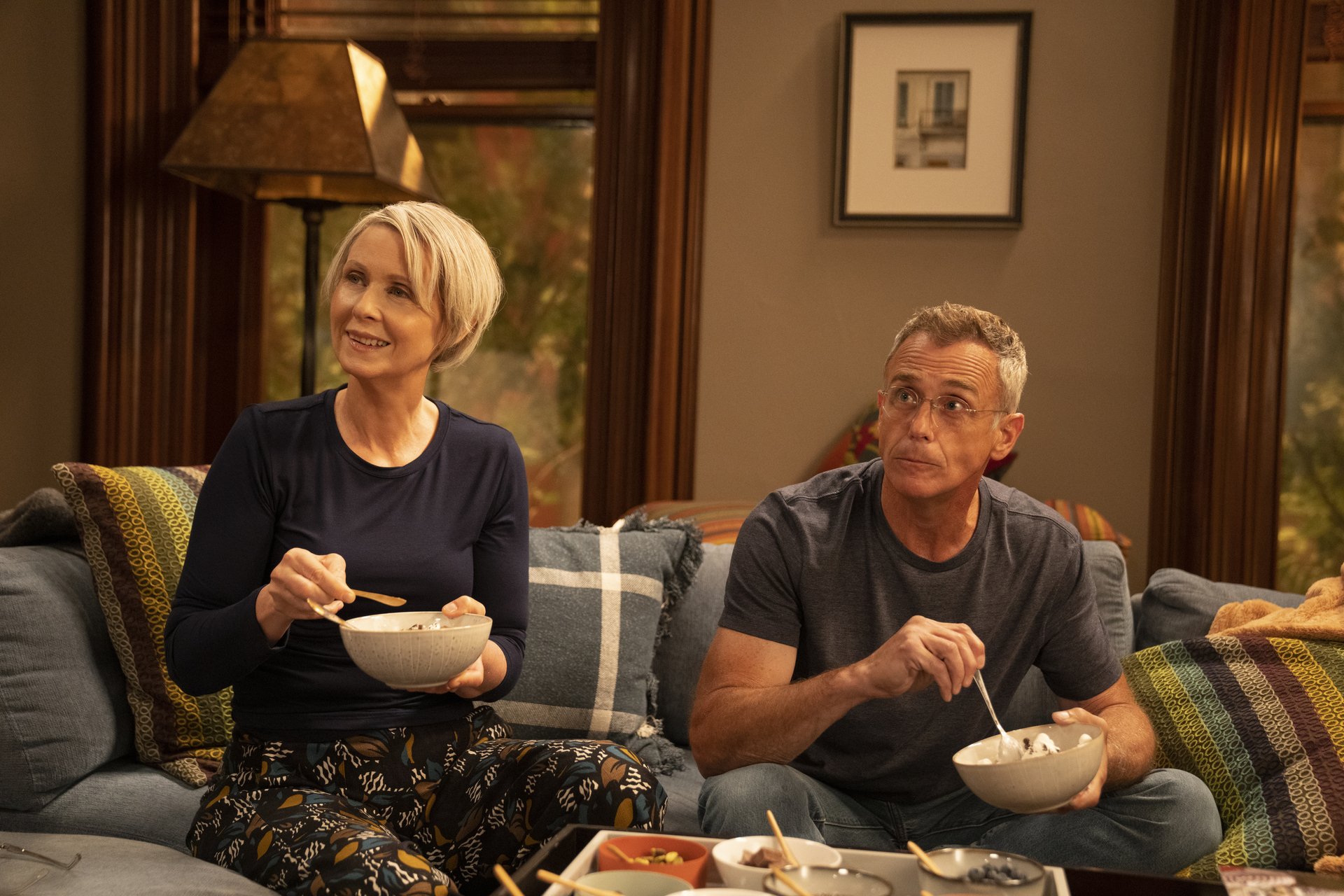 Cheating isn't always a response to feeling unfulfilled, but it can be. It is hard to nail down exactly how many people cheat in long-term relationships, but several studies suggest the percentage ranges from 20% to upwards of 60%. It is nearly impossible to nail down an actual statistic because study participants must self-report, and cheating is often accompanied by feelings of guilt and a desire to lie. Most studies find that, despite the percentage of participants who admit to cheating, almost all respondents agree that cheating is wrong. 
Miranda's interest in non-binary character, Che Diaz, isn't all that uncommon, either 
The ethics of cheating, notwithstanding, fans have another issue with Miranda's storyline. Sex and the City fans have griped about the predictability of the plot point. Giving Miranda a storyline that takes her away from her heterosexual marriage and into a space where she can explore the fluidity of sexuality feels a bit too "easy" because of Cynthia Nixon's own experience. Nixon was in a long-term partnership with a man before meeting and marrying Christine Marinoni. Nixon and Marinoni have been married since 2012. According to Out, Nixon identifies as queer. Her on-screen character hasn't made any proclamation about her sexuality just yet.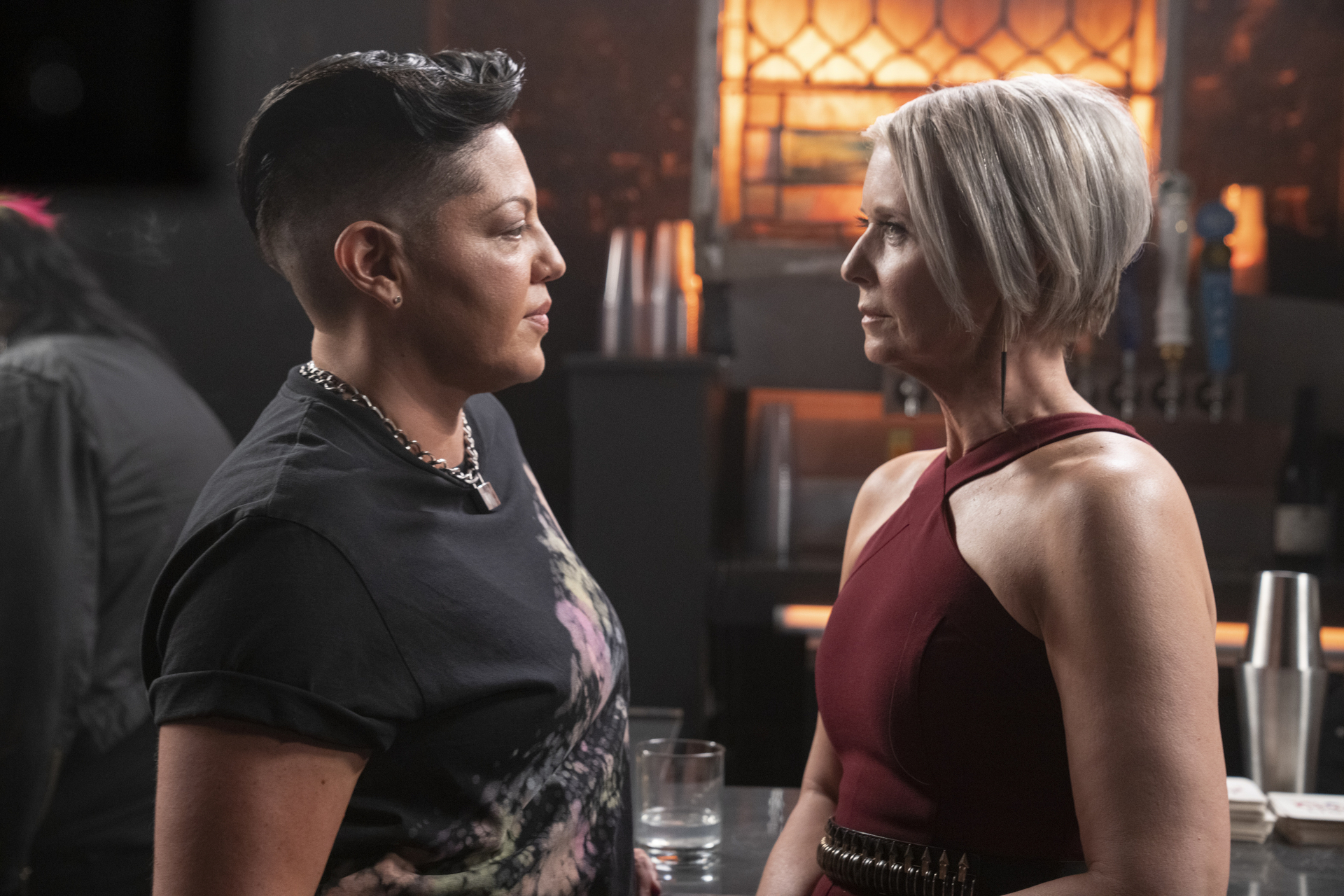 Some fans have argued that Michael Patrick King picked the storyline because of Nixon's experiences. While that likely played into the decision, Nixon's experience isn't all that unique. According to NPR, it appears that women's sexuality is more fluid as they age. Miranda's storyline has played out before for many different women, across the world, over and over again. Whether contrived or not, it's still a relatable story for many people.