'And Just Like That…': How Rich Is Carrie Bradshaw Supposed to Be?
Carrie Bradshaw isn't the financially irresponsible columnist fans met back in the 1990s. Today, the fictional character is wealthy beyond her wildest expectations. At least, that is how it seems in 'And Just Like That...' So how much is the famed sex columnist worth, and how did she go from buying tomatoes on credit to purchasing prime Manhattan real estate?
Carrie Bradshaw isn't having an easy time in the first seven episodes of And Just Like That… Her big love is dead, and she's working through feelings of grief and confusion, coupled with other, more general issues associated with aging. The one thing Carrie doesn't seem to have to worry about is money. The sex columnist who once bought tomatoes at a corner store on credit is filthy rich now. Just how rich is she supposed to be, though? 
Carrie Bradshaw's successful books would have netted her a small fortune 
When fans first met Carrie Bradshaw in Sex and the City, she was hardly making a lot of money. All told, the columnist was likely subsisting on less than $50,000 a year in New York City in the 1990s. Things changed somewhere along the way, though. Carrie went from using credit to purchase tomatoes to landing lucrative freelance jobs and, finally, a book deal.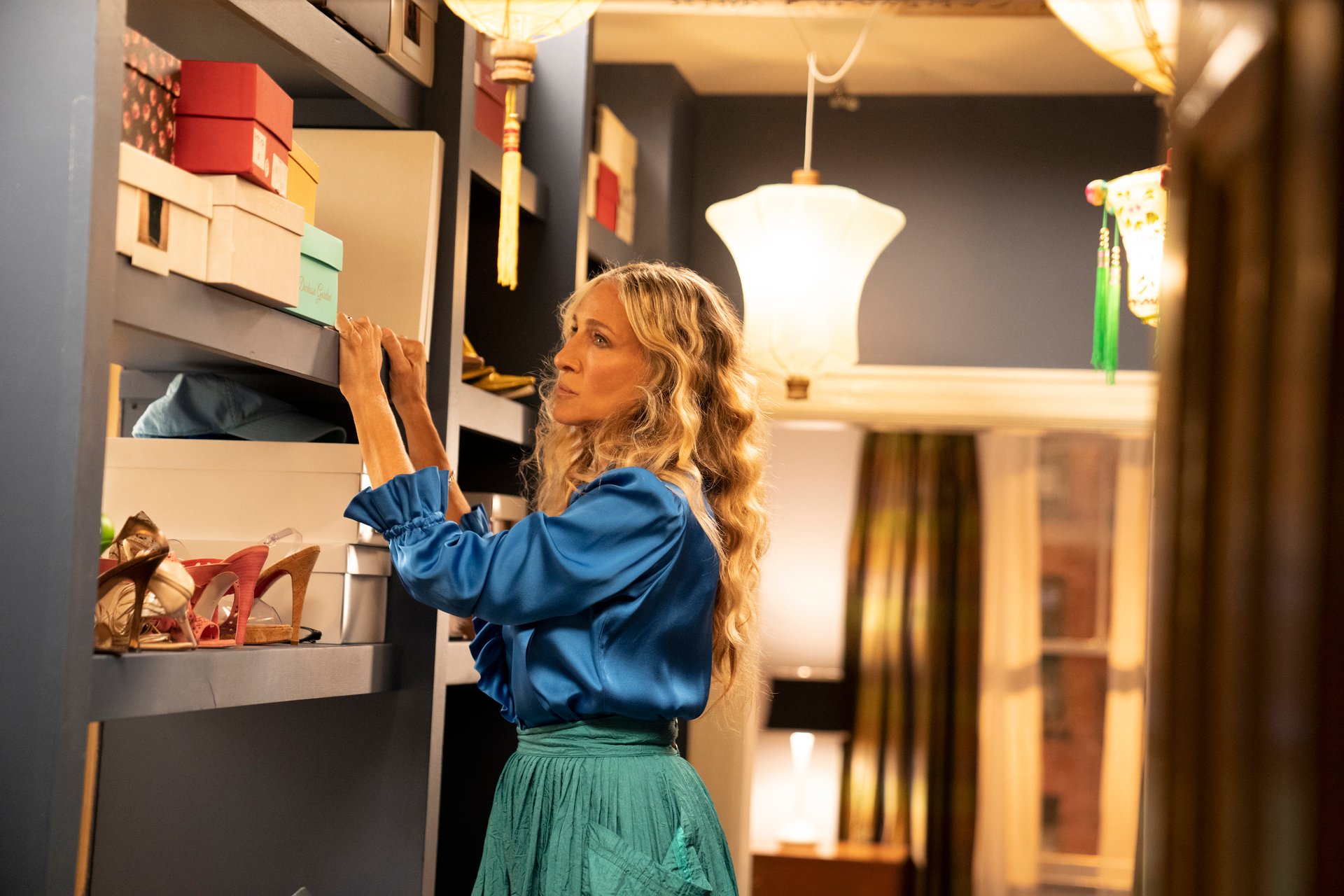 When fans reconnected with Carrie in Sex and the City: The Movie, she had penned several more successful books in the interim. While million-dollar book deals are rare, they do occasionally happen. According to Book Riot, seven-figure book deals are probably a touch more common than most might think. Given her successful column, track record as a well-selling author, and her relative fame in New York City, it wouldn't be crazy to assume Carrie earned several million dollars from her books and the royalties associated with them. 
As Mr. Big's sole heir, Carrie would have walked away with a ton of cash 
Mr. Big's career was just as mysterious as the man himself. While Sex and the City writers never explained his actual job in detail, it's largely accepted that he was a financier who owned his own firm. Based on photos that flashed during Mr. Big's emotional funeral and the glimpses of his family seen in Sex and the City, it is assumed he was also born into a wealthy family.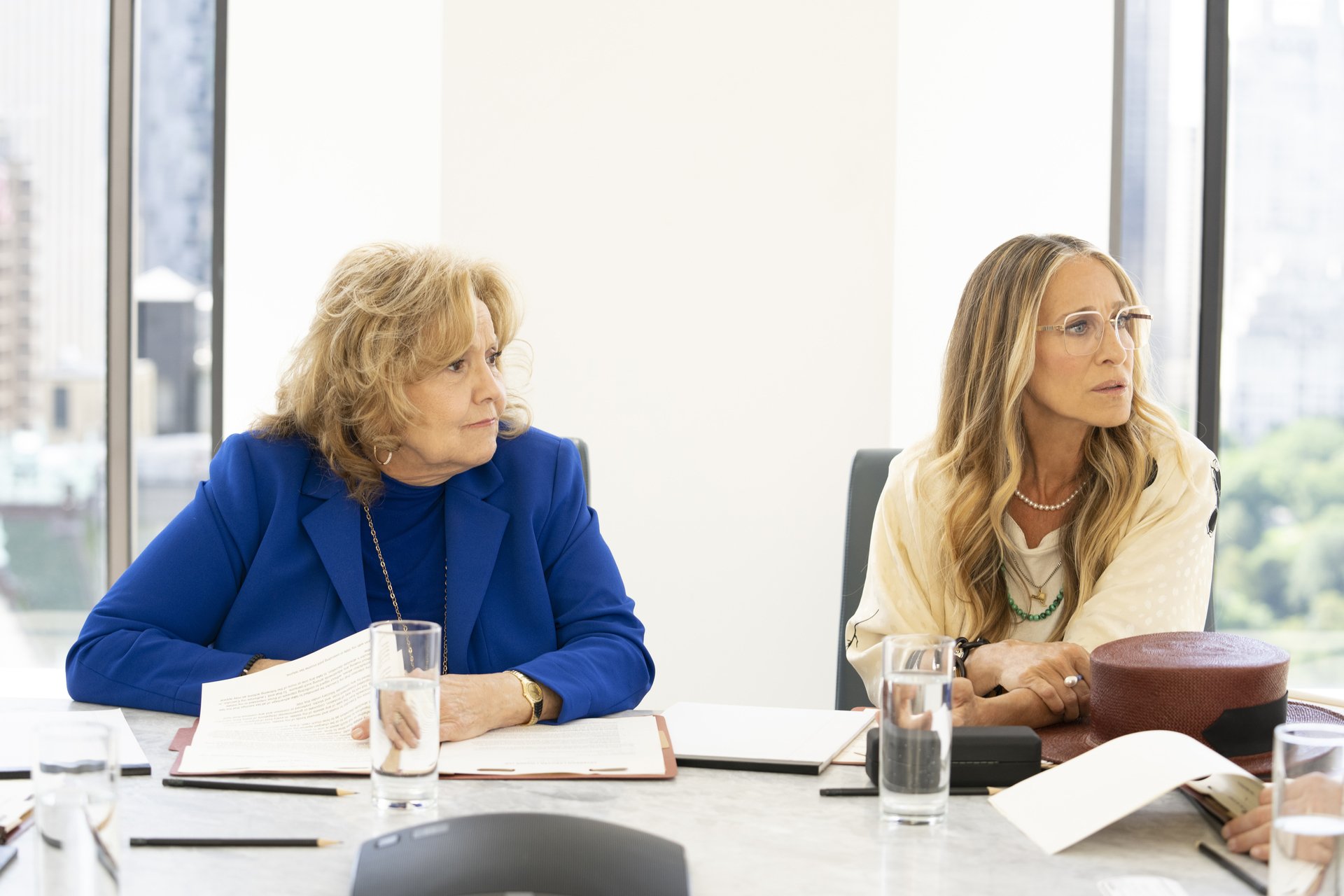 Mr. Big was a millionaire long before marrying Carrie Bradshaw, and his wealth likely grew substantially after the marriage, too. Since Mr. Big didn't have any children that we know about yet, it is assumed Carrie was his sole heir. If that is, in fact, the case, she inherited the bulk of his wealth after Natasha's inheritance, and his charitable contributions were squared away. 
So how rich is Carrie Bradshaw now? 
Carrie Bradshaw might have had cash flow problems once upon a time, but that's no longer an issue. Carrie is a millionaire many times over. She likely netted $5 million over the years from her book deals and inherited most of Mr. Big's fortune. She is also the owner of some prime New York real estate.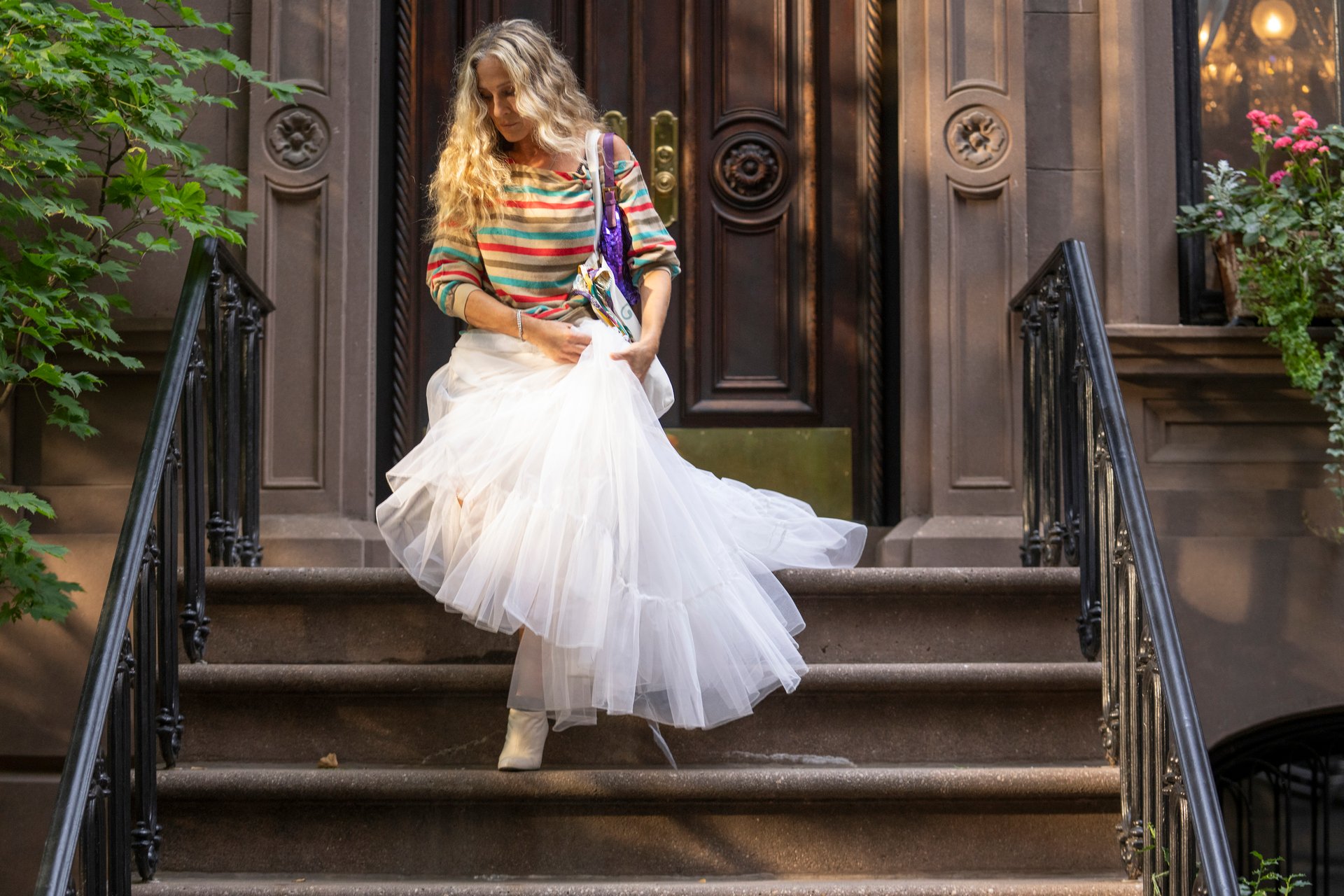 Carrie owns the studio apartment she calls home and sold the larger abode she shared with Mr. Big. Carrie and Big's apartment wasn't the penthouse of their dreams, but their scaled-down pad wasn't cheap either. Units in the building range in price from $3 million to $11 million. With a renovated kitchen, enormous closet, and a spa bathroom, the unit likely fetched at least $5 million, despite serving as the scene of a tragedy. Seema Patel surely got the author's top dollar for the unit, too.
All told, one can assume Carrie's net worth would exceed $50 million. Fans hoping to get a definitive answer will likely be disappointed. It seems unlikely that the series will let her actual net worth slip even if it is greenlit for a second season.