'And Just Like That…': Sara Ramirez Admitted They Had a Crush on This 'Sex and the City' Star
Sara Ramirez said they revealed their crush on a 'Sex and the City' star once they met.
Sex and the City had a huge fandom, so it's not surprising actors were part of it. Sara Ramirez is playing Che Diaz in And Just Like That… and admitted they had a crush on one of the stars.
Sara Ramirez plays Che Diaz on 'And Just Like That…'
The characters of Sex and the City returned for the revival except for Samantha Jones (Kim Cattrall). But there were also new characters added to befriend them.
Che Diaz works with Carrie Bradshaw (Sarah Jessica Parker) as a co-host on a podcast. The podcast covers topics related to sexuality. Che is the first non-binary character in the series and uses they/them pronouns. The first episode showed Che encouraging Carrie to be bolder on the podcast to talk about her personal life.
The following episode also showed Che meeting Miranda Hobbes (Cynthia Nixon) at Big's (Chris Noth) funeral. It looks like Che is slowly getting to know the main characters.
Sara Ramirez admitted they had a crush on Sarah Jessica Parker
Ramirez was a fan of the original show before joining the revival. They revealed they had a crush on one of the stars.
"I had a huge crush on Sarah Jessica Parker growing up," Ramirez told News Corp. "Just out of control." 
Of course, this meant it was a big deal to finally meet Parker for the newcomer. "I was beside myself when I got to meet her; I told her, 'I've had a crush on you forever!'" Ramirez said. "And she was so kind about it. I was trying not to get all fanlike, but I told her, 'Look, if I told you how much I love your work, we would be standing here for hours.'"
Will Che get a love interest?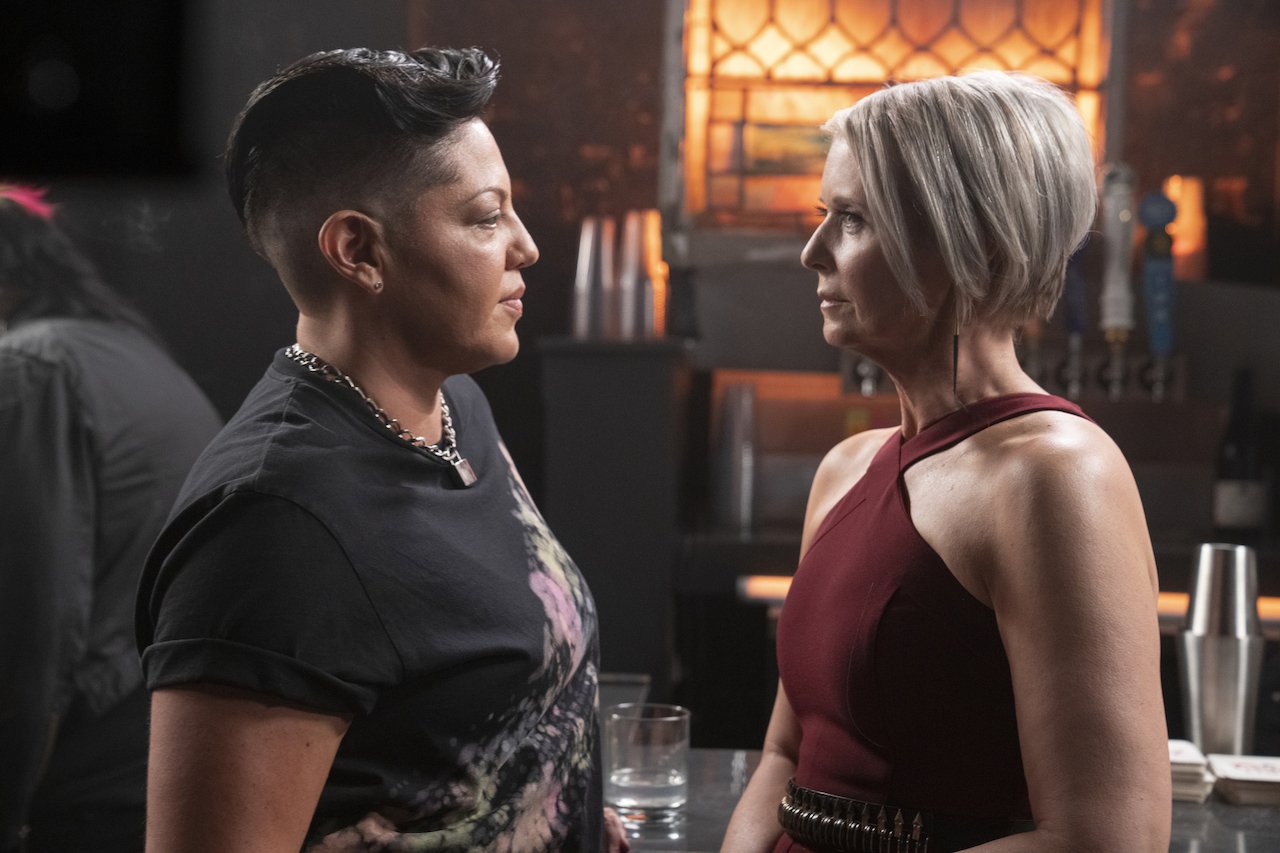 Carrie is now a widow, Charlotte (Kristin Davis) is married to Harry (Chris Jackson), and Miranda is married to Steve (David Eigenberg). That doesn't leave a lot of room open for romance, but fans have a theory Che will fall for someone.
Che had a heated first meeting with Miranda. But they were able to turn it around with Che making her laugh. A recent episode also showed Miranda hanging out with Che after their comedy set.
Will Miranda cheat on Steve with Che? Only time will tell. But Ramirez has no problem admitting they had a crush on Parker before acting on the show.