'And Just Like That…': Sarita Choudhury Talks Hopes for Season 2
Season 1 of 'And Just Like That...' is almost over, and a second season isn't guaranteed. Sarita Choudhury still hopes she'll get the chance to return to her character, Seema Patel, again, though.
The first season of And Just Like That…, the HBO Max reboot of Sex and the City, is entering its final stretch. With just two episodes left of its 10-episode season, fans can't help but wonder what comes next, if anything. While HBO Max never promised a second season, fans initially felt pretty confident it would happen. Now, they aren't so sure. Sarita Choudhury, the actor who portrays Seema Patel, is open to the idea, though. 
Who is Seema Patel in 'And Just Like That…'?
And Just Like That… isn't just an extension of Sex and the City. Showrunner, Michael Patrick King and the cast wanted to ensure the new series was unique. One method of guaranteeing the series felt fresh was bringing in new characters. While not all are hits with fans, Seema, Choudhury's character, is.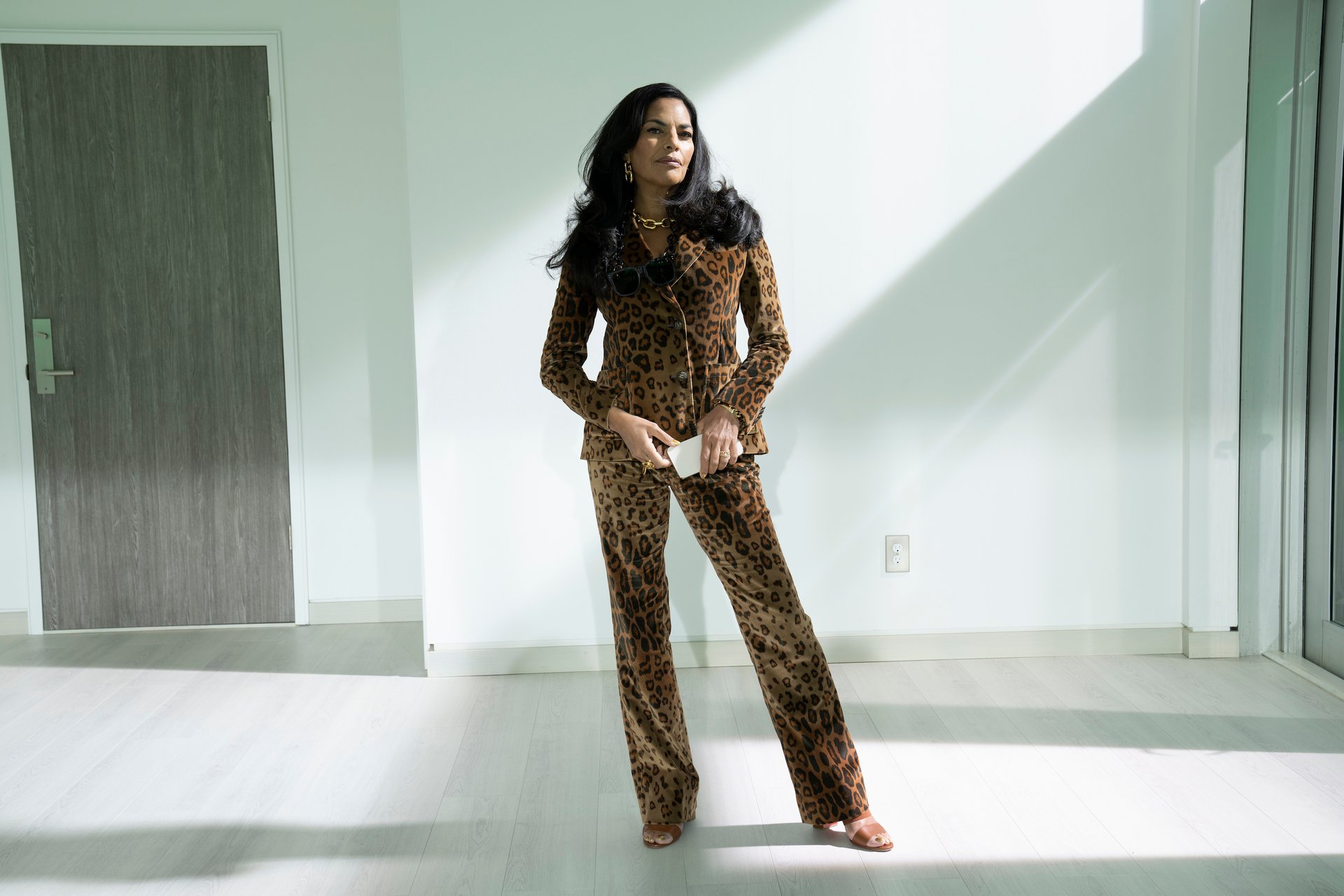 Seema Patel is a real estate mogul introduced in episode 4, "Some of My Best Friends." Carrie Bradshaw hires Seema to sell her and Mr. Big's apartment. The two become fast friends, and Seema becomes an invaluable resource for Carrie as she navigates a newly solo life. Seema also brings a fresh outlook as a single woman in New York.  
Sarita Choudhury has hope for season 2 of 'And Just Like That…' 
Sexual abuse allegations against Chris Noth have led some fans to question whether or not season 2 of And Just Like That… will happen. HBO Max never promised season 2, but fans of the original series remained confident until several women accused Noth of sexual abuse. Now, they aren't so sure. Choudhury, however, remains hopeful about the possibility of returning to Seema. 
Choudhury sat down with Entertainment Tonight to discuss her character and her thoughts on the series. She told the publication that now that filming has wrapped, and she's had a bit of a break, she misses her character. She insists that's a new feeling for her, despite taking on several significant roles over the years. 
As for a season 2, Choudhury hasn't heard one way or the other. Still, she remains hopeful that she'll have a chance to portray Seema again. She told Entertainment Tonight that it is something she thinks about. She said, "Just the other day, I was thinking, 'I wonder.' Because there's a point where they let you know if there is or not, and we're not at that point yet."
Choudhury revealed that she feels like a second season would allow the character to expand and develop further. She has a point. Season 1 was a good primer. It served as a way of introducing new characters and reintroducing old ones. A second season would allow the writers to stretch out and delve deeper into the massive storylines introduced during season 1. 
Sarita Choudhury's portrayal of Seema Patel is a fan favorite
And Just Like That… did not open to rave reviews. Sex and the City fans have lamented about the loss of Samantha Jones and the darker direction the reboot has taken. Fans have also argued that And Just Like That… may be overcorrecting for the original's political incorrectness.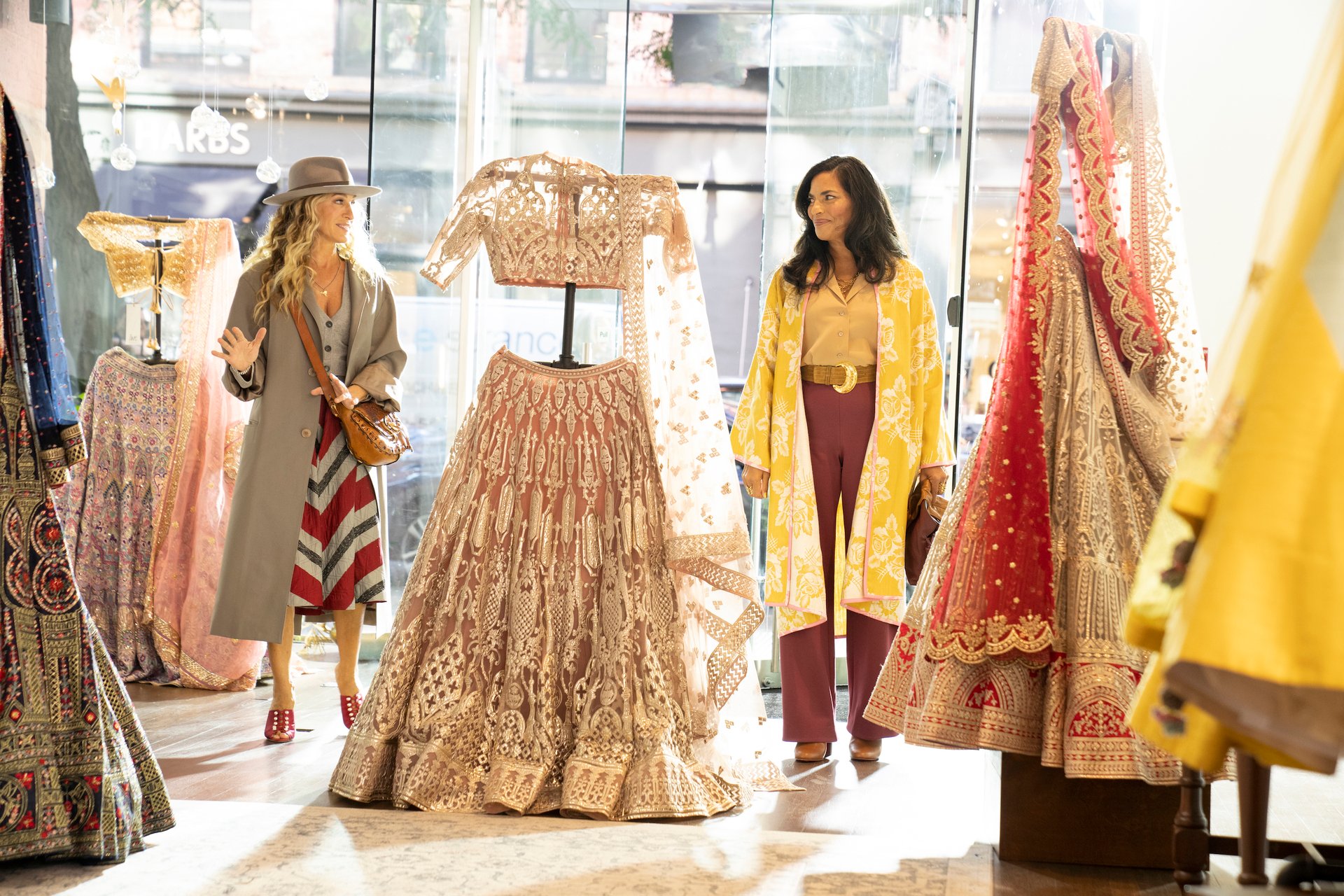 Even the show's new characters are not immune to criticism. Fans are largely opposed to Che Diaz's entire persona, and they worry that Lisa Todd Wexley hasn't been truly developed. Amid all the criticism, especially regarding the new character, Seema Patel remains a bright spot. The real estate mogul is quickly becoming a fan favorite. If season 2 does happen, we can only hope that the show's writers will further develop Seema's character. Perhaps she is, in fact, a replacement for Samantha Jones. 
RELATED: 'And Just Like That…' Deviates From 'Sex in the City' in 1 Small but Significant Way