'And Just Like That…': Who Is Susan Sharon From 'Sex and the City'?
Susan Sharon (Molly Price) appears in 'And Just Like That...' but this is when she appeared in 'Sex and the City'.
Minor characters from Sex and the City are also back with three main characters. And Just Like That… showed Susan Sharon, but fans might not remember her. This is who she is and more.
[Spoiler alert: This article contains spoilers for the episode "Little Black Dress".]
Susan Sharon returns for 'And Just Like That…'
The episode "Little Black Dress" opened with Carrie (Sarah Jessica Parker) grieving Big (Chris Noth). She then has to plan his funeral. There are a few familiar faces at the ceremony, including Susan Sharon (Molly Price). While some people were crying over Big, she said, "Am I the only one that remembers what a prick he was to her?" to the woman next to her.
Susan later approached Carrie. "Carrie, look at me. I forgive you. It's over. In the past. When I read the obit in the Times, I said to myself, 'Susan Sharon, life is too short to hold a grudge,'" she said. 
Carrie looked very shocked by this, but Susan pressed on. "I mean, I know you have a lot on your plate right now, and I'm not expecting an apology or a mea culpa, so just consider this your 'Get Out of Jail Free' card," she said. "I love you. I'm back. The end," she adds.
Susan leaves, and Miranda asks what happened between them. But Carrie didn't remember either.
Who is Susan Sharon from 'Sex and the City'?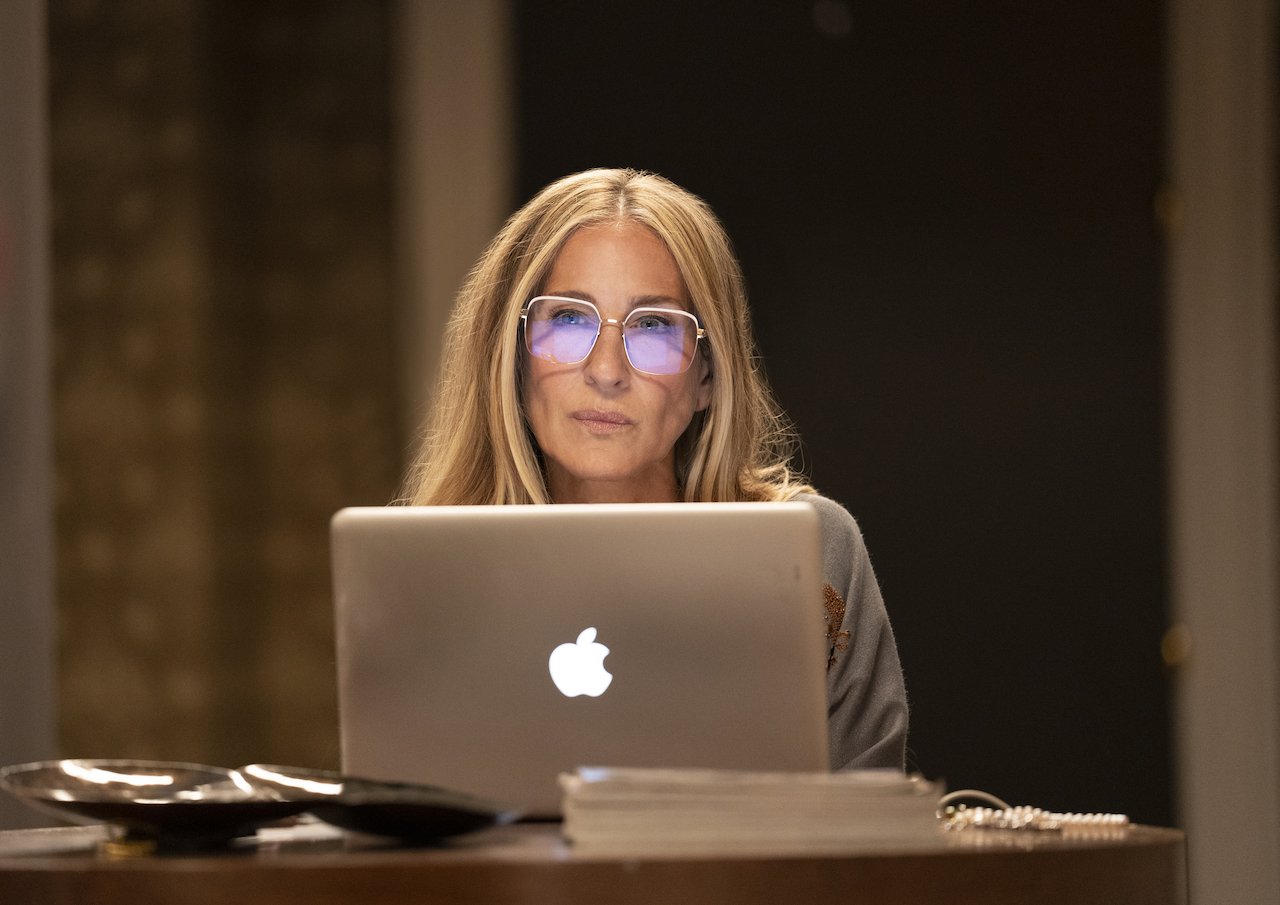 Susan was in two episodes of Sex and the City. The first one was "The Awful Truth," where Carrie wrote about her friend Susan, who married a mean man. Her husband yelled at her a lot. Carrie said they only see each other once or twice a year. 
They go back to Susan's place to give Carrie a birthday present. But then her husband comes in and yells at her for having a guest over so late. Susan called Carrie later and asked her what she should do. Carrie told her to leave if things don't change. Susan did leave but went back to him with a dog.
The troubled friend was seen again in "Change of a Dress." Carrie ran into Susan while she was out with Aidan (John Corbett). Susan finds out they're engaged and tells Carrie she needs to hurry up and make those wedding plans. This makes Carrie spiral.
It looked like the show left Susan and Carrie off on good terms, so it's unclear why Susan is mad at her. But it sounds like Susan is ready to move past it.
Samantha is mentioned in the same episode
Susan isn't the only one who has forgiven Carrie. The first episode revealed Samantha moved to the U.K. to work. But she hasn't kept in touch with Carrie, Miranda (​​Cynthia Nixon), and Charlotte (Kristin Davis) because she's upset Carrie fired her as her agent. 
Someone sends white flowers to the funeral home, and they're put on Big's casket. Carrie finds out the flowers are from Samantha, and she accepts them.