'And Just Like That…': Will Miranda Leave Steve for This New Character?
Miranda Hobbes (Cynthia Nixon) is still married to Steve (David Eigenberg) on 'And Just Like That...' but will she move on to someone else?
Miranda Hobbes (Cynthia Nixon) is back and is going through a lot of change. And Just Like That… teased that she's changing jobs, but will she also change partners? An important scene is fueling a new theory. 
[Spoiler alert: This article contains spoilers for the episodes "Hello It's Me" and "Little Black Dress".]
Miranda and Steve are still married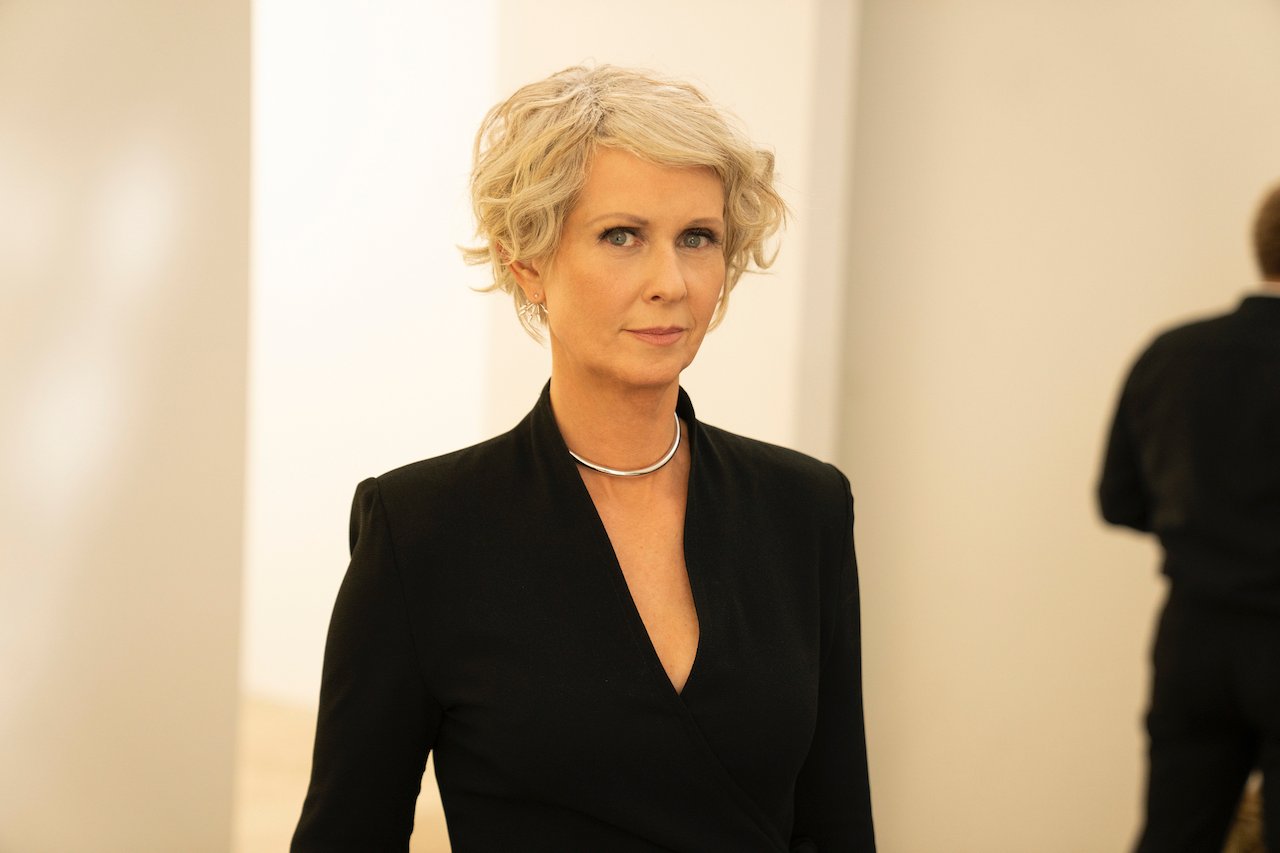 "Hello It's Me" caught fans up on what Miranda, Charlotte York (Kristin Davis) and Carrie Bradshaw (Sarah Jessica Parker) have been up to. All of them were still married to their husbands. 
Miranda decided to quit practicing her type of law after the Muslim ban because she wanted to find work that would be more helpful. She also went back to school.
Steve (David Eigenberg) seems to be the same other than having to use hearing aids. Their son Brady (Niall Cunningham) has been focused on having sex with his girlfriend. There hasn't been much focus on Miranda's marriage, but she did meet a new character.
Miranda's first interaction with Che Diaz
"Little Black Dress" showed everyone preparing for Big's (Chris Noth) funeral. Miranda went with her family, but it didn't go smoothly. 
Brady smoked weed with Che Diaz (Sara Ramirez pronouns they/them). Miranda lashed out at Che when she caught him, and made it clear that he was a minor. After that, Carrie introduced Miranda to Che and revealed they work together on a podcast. Miranda was embarrassed by this, but Che apologized and complimented her.
"Honestly, it was very cool how you protected him out there," they said. Che said Miranda was like a silverback papa bear then called her Rambo. This made Miranda laugh.
Will Miranda leave Steve for this new character?
The connection between the characters is hard to miss. Although Che is part of Carrie's story as a boss on their podcast, it looks like Che and Miranda might become closer later in the season.
Sex and the City previously addressed Miranda's sexuality in season 1. "Bay of Married Pigs" showed Miranda accidentally getting set up with a woman by her co-worker.  She told him and the woman that she's not gay. But once her co-workers invited them to a dinner she agreed to go along with it for her career. 
The episode ended with her telling the lawyer that she's straight. However, she kissed the woman to make sure she was right. "Yup, definitely straight," Miranda said. It'll be interesting to see if this will be addressed in And Just Like That… Fans will have to keep watching to find out.