Anderson Cooper and Andy Cohen Were Set Up On a Blind Date
Beyond being a well-respected news broadcaster and talk show host, respectively, Anderson Cooper and Andy Cohen are well-known for being open about their lives as gay men.
On top of this, the two have become fast friends over the years, regularly appearing on programs with each other and even embarking on a  live tour together in 2015. Though both are single as of June 2021, one might assume that the two are or were in a relationship. This is not the case, but nevertheless, there was a fraction of a chance that these two could have become an item. In fact, they almost did start dating! What would have gotten these two television icons together? And what led them to keep things platonic?
Anderson Cooper and Andy Cohen are both famous TV figures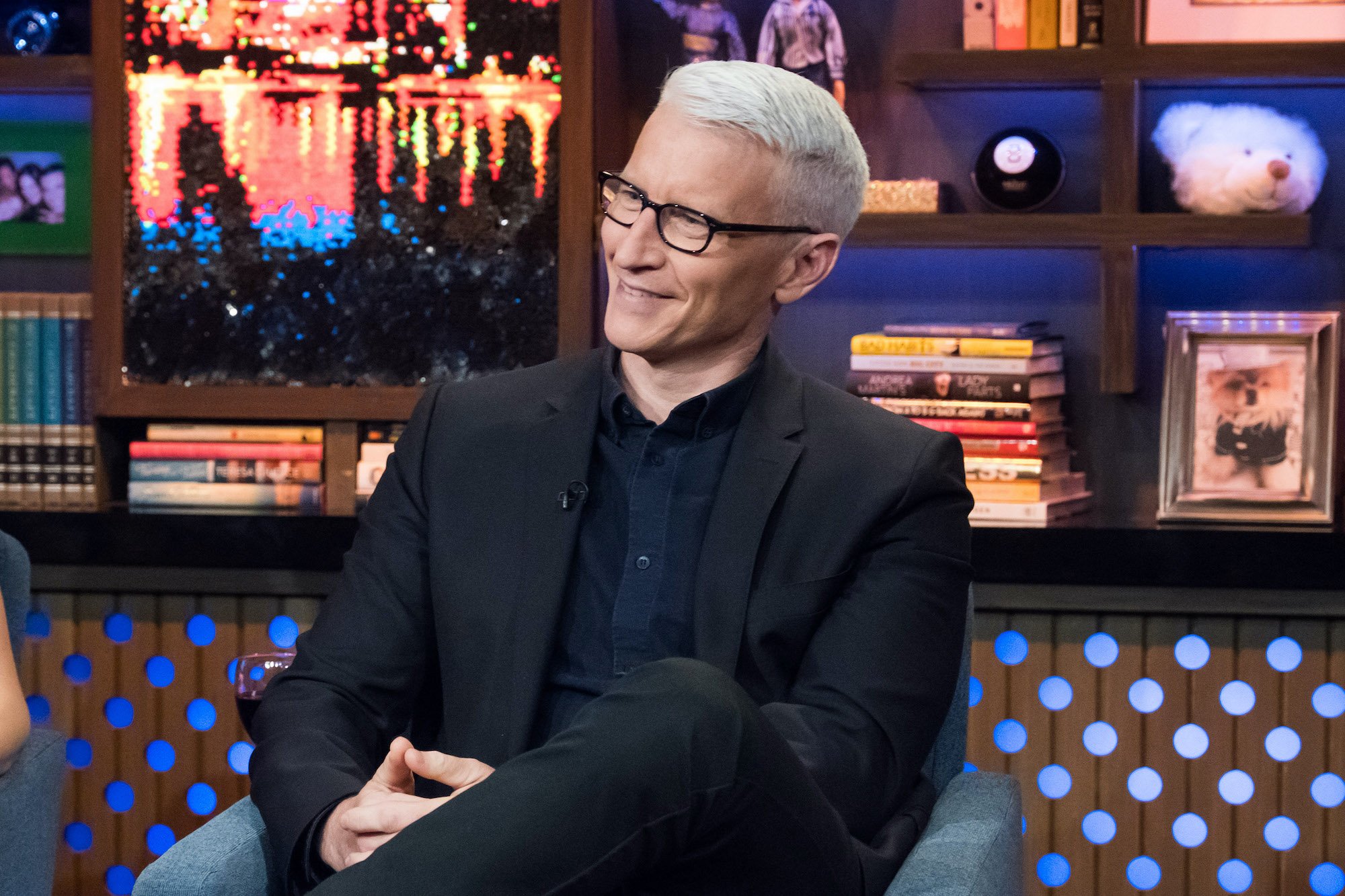 If you watch the news on TV, you've probably seen Anderson Cooper; if you're into talk shows, you've probably seen Andy Cohen; and if you like to watch New Year's Eve specials, you just might have seen them together. Cooper is a prominent journalist known just as much for his style and stark white hair as he is for his even handling of breaking news and his reporting from locations in the midst of turmoil such as Iraq during the war and Haiti in the aftermath of the earthquake. Cooper is also notable for being openly gay; he came out to the broader public in 2012 and has been a beloved figure since.
Like Cooper, Andy Cohen got his start in news, but he focused more on talk shows and started working with the Bravo network as a major producer on popular shows like Top Chef and the Real Housewives franchise, as well as his own pop culture talk show. He is the first openly gay man to host a talk show, and over the years has won several awards for his work on television. Both of these men have definitely shaped the television landscape of the twenty-first century.
Cooper and Cohen were set up by mutual friends
As both are and were prominent in television, it makes sense that they would have mutual friends. In an interview with Wired, Cooper discussed his friendship with Cohen – and the fact that it started with straight friends trying to set them up because they were both gay, something relatable to many queer people. However, Cooper was cynical from the start:
You know when you have, like, straight mutual friends, and they know two gay people, so they're like, "Oh! You guys should meet!" It never works out. You don't need to do that if you're straight.
Still, he talked with him on the phone – but, within 45 seconds, Cooper apparently "knew that [he] would never, ever go on a date with Andy Cohen." Cooper has a "cardinal rule" about not discussing his celebrity mother early on in a relationship, but Cohen almost immediately brought her up. So what led them to their present friendship and collaboration?
Cooper and Cohen are still close friends today
Luckily, the fact that there wasn't a romantic spark didn't mean there was bad blood. They were friends for years before starting their stage show, AC2, and took it on tour across the US. Since 2017, Cohen has also appeared on the CNN New Year's Eve special alongside Cooper, and the interplay between them has charmed viewers since. We're fortunate that the awkward start to the friendship didn't stop them from becoming a platonic media power couple.