Anderson Cooper Reveals Whether He Wants Siblings for Son Wyatt
Anderson Cooper is a celebrity who is best known for being a journalist and political commentator on networks like CNN and CBS.
Nowadays, he also has another role in his life as a father to a young son. Cooper recently opened up about being a father and whether he wants more children in the future.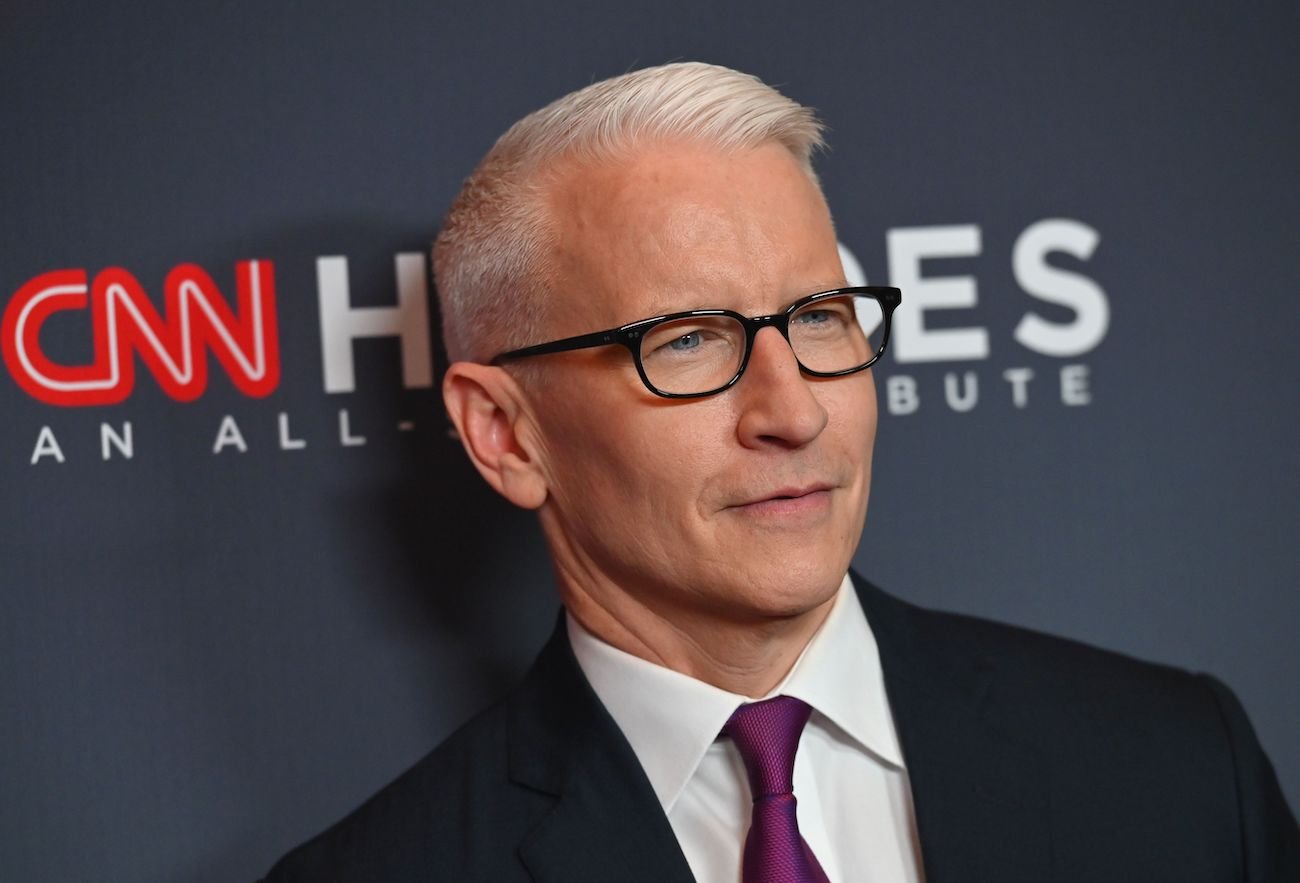 Anderson Cooper became a dad in 2020
In April 2020, Cooper revealed he had welcomed a child via surrogate. Cooper named his son Wyatt Morgan Cooper after various members of his family.
Cooper also decided to co-parent Wyatt with ex-partner Benjamin Maisani, whom he dated for about nine years until their breakup in 2018.
"It's probably an unusual setup, but I knew he would be a great dad, and he is," Cooper told People recently. "We're exes, but we're family to each other, and we love each other as family and as co-parents."
Cooper added, "There's the usual bickering that any two people have when there's a kid involved, like what time should he go to swimming class, or should he wear the overalls, or whatever. But all silly, minor things. We get along great."
Anderson Cooper talks about potentially having a sibling for son Wyatt
Cooper had his first child at age 52, which is a bit later than most people's timelines. However, he still dreams of having more kids for Wyatt to have some siblings.
"Would I want to have more kids? I would, definitely," he said in the People interview. "It would certainly be nice for Wyatt to have a sibling. Yeah, it would be."
In fact, it's easy to see why Cooper would want another child, especially since Wyatt has made him more connected to his own family. Cooper is a son of socialite Gloria Vanderbilt and author Wyatt Emory Cooper.
"I've started to realize how much Wyatt looks like [my brother] Carter, who looked my mom," Cooper explained. "It's just this extraordinary feeling of connection to people who are no longer here and connection to the past. I really didn't expect that."
Wyatt is a 'happy and giggly' child
Cooper also seems to be enjoying fatherhood a lot. He shared with People that Wyatt does many fascinating things when exploring the world.
"He does this thing where we go to a coffee place and he'll walk around and look at people, and once they make eye contact with him he'll laugh," Cooper said. "I love how he interacts with strangers and takes joy in them. I'm charmed by everything he does, annoyingly. And being there when he wakes up and taking him out of the crib, it's just the best."
Cooper also wants to cherish these moments with his son as Wyatt will eventually grow up. He said, "I suddenly think like, 'Oh my God, there's going to be a time when he won't let me kiss his face all over or hold his hand even.' I just want to rub his tummy right now as much as I can, because I know at a certain point he'll be like, 'Just get away from me.'"