Anderson Cooper Welcomes Second Baby and Gives Son Wyatt a Brother
Anderson Cooper is expanding his family and has confirmed the birth of his second baby. The CNN host gave details of Sebastian Luke Maisani-Cooper and his new family dynamic.
Anderson Cooper has become a father for the second time with the arrival of his son Sebastian Luke Maisani-Cooper. The CNN host announced the birth of his second son on his show Thursday, Feb. 10. Cooper is already a father of 22-month-old Wyatt who was born back in 2020 via surrogacy.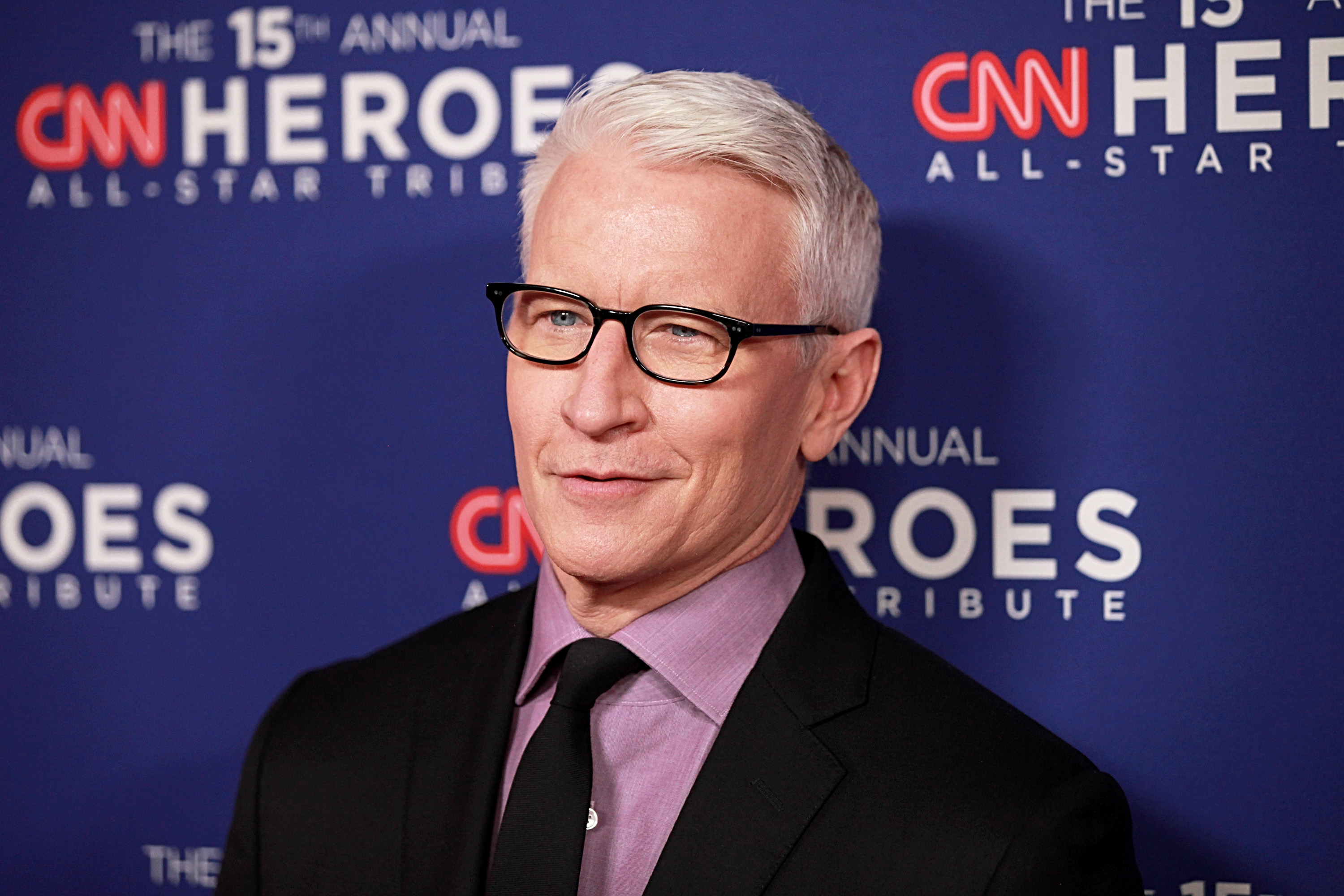 Anderson Cooper announces the birth of his son Sebastian Luke Maisani-Cooper
Cooper was all joy when he confirmed on his CNN show the birth of his son Sebastian Luke. The father of two was gleeful as he made the personal announcement that his family is growing.
"I wanted to start out with some good news, which also happens to be very personal news," Cooper said. "These are the pictures I showed of Wyatt then, taken just days after he was born. This is Wyatt today. He is nearly 22 months old. He is sweet, funny, and the greatest joy of my life. If he looks particularly happy in this picture, it's because he now has a baby brother. His name is Sebastian, and I would like you to meet him."
Cooper said that his son Sebastian Luke weighed 6.8 pounds at the time of his birth adding that "he was healthy and happy and even his occasional hiccups, are to me, adorable. He mostly just sleeps and eats and certainly poops, but he already seems like a wise and thoughtful little chap."
The television news anchor also revealed that he is raising both of his sons with "best friend and former partner," Benjamin Maisini.
"Wyatt calls me 'daddy' and Benjamin 'papa.' We're a family. Benjamin is also in the process of adopting Wyatt, whose last name will be changed to Maisani-Cooper as well," Cooper added.
Anderson Cooper fans congratulate him on the birth of his second son
The baby news Cooper broke on his TV show made everyone excited for the news anchor. It wasn't long before fans replied to his Instagram post where he shared the news and was grateful for all the positive messages.
"Last night i announced the birth of my second son, Sebastian Luke Maisani-Cooper. Thank you so much for all the kind messages!" Cooper posted on the social platform.
"Congratulations to you and to big brother Wyatt! Welcome to the world, Sebastian!" a fan replied.
"How absolutely wonderful! All the very best for your whole family!" a follower added.
"So exciting, Anderson!! He's absolutely adorable, just like Wyatt! Congratulations!!" an Instagram user said.
"That is awesome! You are such a lovely Dad – your Mum would be very proud of you," another fan mentioned.
"Blessings to your beautiful family..brought tears to my eyes for your happiness," another follower commented.
"Congratulations Anderson! Sebastian is Beautiful.!Wyatt is going to make a wonderful big brother! I'm so excited for you and your family. What a blessing!" another Instagram user posted.
Anderson Cooper not planning on leaving a lot of inheritance
Cooper comes from a notable American family dynasty and his sons will be carrying that legacy throughout their lives. Despite the CNN anchor being the son of socialite and entrenepeur Gloria Vanderbilt, Cooper doesn't plan on leaving his kids with a "pot of gold" of inheritance.
"I don't believe in passing on huge amounts of money. I don't know what I'll have. I'm not that interested in money, but I don't intend to have some sort of pot of gold for my son," Cooper said on the Morning Meeting podcast in 2021. "I'll go with what my parents said, which is, 'College will be paid for, and then you gotta get on it.'"
Cooper said that when he was growing up, financial issues were a problem and believed he had to pave his own way to make his own money.