Why Anderson.Paak's New Tattoo Forbids Release of His Music Posthumously
The 35-year-old R&B singer Anderson. Paak formally known as Brandon Paak Anderson has not only softened the hearts and minds in the music industry but also within his fan base. While he may be considered by the masses, one of the more "lowkey" artists, his distinct voice, rhythm, and cadence on every track he's on, speak for volumes. Yet, opposite from his infamous private style, he recently shared a social media post on Instagram that directly restricts the release of any music attached to his name after he dies.
Is the tattoo a part of Anderson.Paak's will?
Whereas Paak's No. 1 pop hit with Bruno Mars "Leave The Door Open" suggests his musical door is always open, the Grammy-award-winning artist silences those assumptions with his latest tattoo. The internet is buzzing with questions and speculations as to why the artists went to such extreme measures to prove his point.
While the traditional fashion would be to write any wishes for when you die in an actual Will, Paak defied that custom and got exactly what he meant in permanent ink on his right forearm. The lengthy artwork forewarns anyone who plans to touch his music after he dies not to do so.
It reads: "When I'm gone, please don't release any posthumous albums or songs with my name attached. Those were just demos and never intended to be heard by the public." 
Several artists have unfortunately died in the past couple of years and have had posthumous music released. Pop Smoke is the most recent senseless murder in an armed robbery in LA, California on February 19th of last year and his post-humous music has broken records, according to Billboard.
Regardless of people having mixed feelings about Paak's request, he was intentional with his message.
What's next for Anderson.Paak?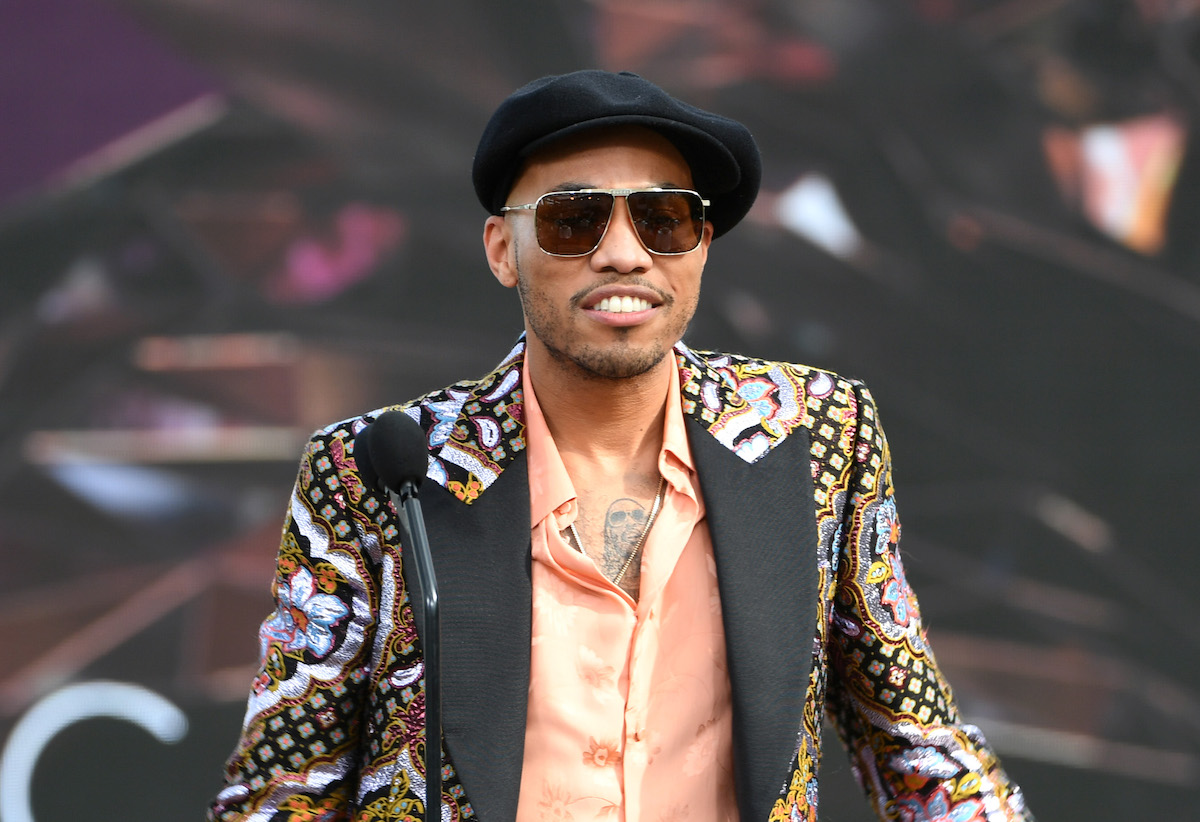 True fans of music are always in the mood for a sporadic or even a planned album release. This known truth has undeniably sparked motivation behind the duo, The Silk Sonic, which encompasses Mars and Paak.
After releasing their hit single, there was no way fans were letting them separate that easy without pursuing their complimentary musical style a bit deeper.
That said, not only are they set to release an album together but Paak, is working with Dr. Dre to release a solo album as well, he admitted in an exclusive interview with Esquire earlier this year.
"His ear is his ear, man, he be hearing s–t and it's like if he ain't feeling it, he'll let you know right away, man," he said. "It hardly ever has to grow on him, he knows right away. I like that about him though, sometimes I'm a little indecisive, so it really helps me. It's like, 'OK, well Dre ain't feeling this, so maybe this ain't the one, or I'm going to take a chance on this.' "
Anderson.Paak has had a successful career
From humble beginnings as an Oxnard, California teenager, trying to figure out his placement in the world as he faithfully played the drums for his church's band, he's always had a passion for producing. With a makeshift home bedroom studio, Paak dedicated much of his time to making music.
Aside from creating music he worked at a local music school and would also assist at a marijuana farm in the northern part of the Santa Barbara coast, which unexpectedly let him go, leaving him and his family homeless.
Eventually climbing the latter to vocally showcasing his talents in Dr. Dre's Compton, he soon after would produce his first grammy nominated album Malibu in 2016. From working with several groundbreaking artists including Mac Miller, Andre 3000, and Haley Reinhart, Paak's comeback was undefeated.
Parallel to his all-around brutal transparency about his life prior to making it big, the truth of his previous life, where he faced many struggles, has served as a vital source from which he can pull infinite inspiration.