Andi Dorfman Jokes That She Tried Dating Tyler Cameron Saying 'He Wasn't Having It'
Fans of The Bachelorette have been paying close attention to Tyler Cameron's dating life after the show. One person he was seen with is Andi Dorfman, which led to dating rumors. She recently joked about trying to date the model. Find out what she said and more about their friendship.
There were rumors Andi Dorfman and Tyler Cameron were dating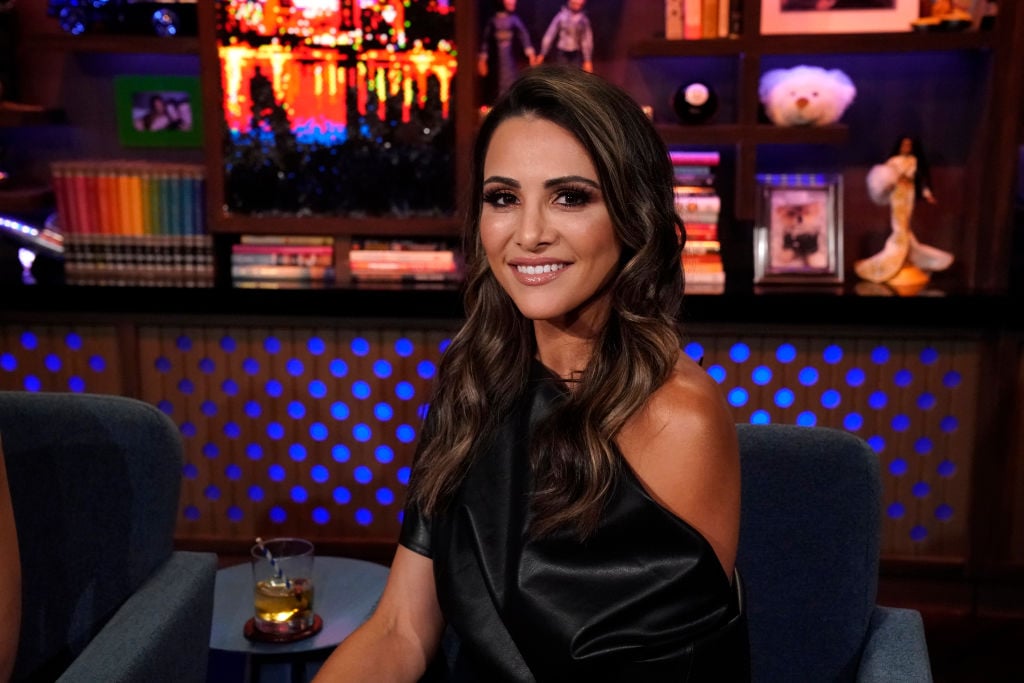 Dorfman was the star of The Bachelorette Season 10. She chose Josh Murray, but their relationship didn't work out. Cameron was also runner-up on Hannah Brown's season of the show.
Dorfman and Cameron teamed up to train for the New York City marathon. In the end, she managed to beat his time. Cameron tweeted, "She's bad a**! Mad props to Andi! She worked hard and getting under 4 hours is a major accomplishment. So proud of her."
They worked together to support the charity, ABC Food Tours. Some believed they were dating, but then it was later revealed that he was dating Gigi Hadid.
Dorfman did later address the rumors anyway, according to People. "I think the Gigi Hadid rumors put that to rest," she said. "I was like, 'No, I'm good. I'm in the clear on this one.'"
Cameron and Hadid later broke up. However, he is still good friends with Dorfman.
Cameron called her a dear friend
Cameron talked about how he feels about Dorfman. He had nothing but good things to say about her.
"She is a dear friend of mine," he told Page Six. "I was actually on the phone with her today." The model revealed that Dorfman has helped him.
"Andi has been a great person for me to reach out to when going through this whole experience because she's been through it on both ends as the lead and as a contestant, but there's nothing romantic between us," he said. "As much as I do love and adore her — she's the most incredible person, I think, and she's just a great friend to have here in the city."
She joked that she tried to get with Cameron
The former reality star addressed the rumor that they're dating again. She has a sense of humor about the whole thing.
"I tried, he wasn't having it. Just kidding," she wrote on Instagram during a Q&A, according to Us Weekly. "But no, we are just friends. I love him, he is literally one of my favorite humans and we have a good banter where we give each other a hard time but are also supportive of one another without any judgments. Plus, he and @mattjames919 are always putting a smile on my face and making me laugh so hard that I've gotten a 6-pack since meeting them."
It looks like they are still just friends. Cameron made his return to television by appearing on Single Parents. He will also have a new show called Barkitecture. Cameron will be building extravagant houses for dogs, which makes sense given he was a contractor before doing reality TV.