Andra Day Initially Tried to 'Get the Fu*k Out of' Playing Billie Holiday
It's hard to believe that The United States vs. Billie Holiday was Andra Day's first-ever acting role. The "Rise Up" singer's portrayal of the late singer was so powerful that it earned her an Oscar nomination. The part also required a staggering level of commitment. Day made the choice to approach the film by adopting a method approach to acting. She changed her natural speaking voice for the role, lost a tremendous amount of weight, and even took up some of Billie Holiday's vices, including smoking, drinking, and cursing.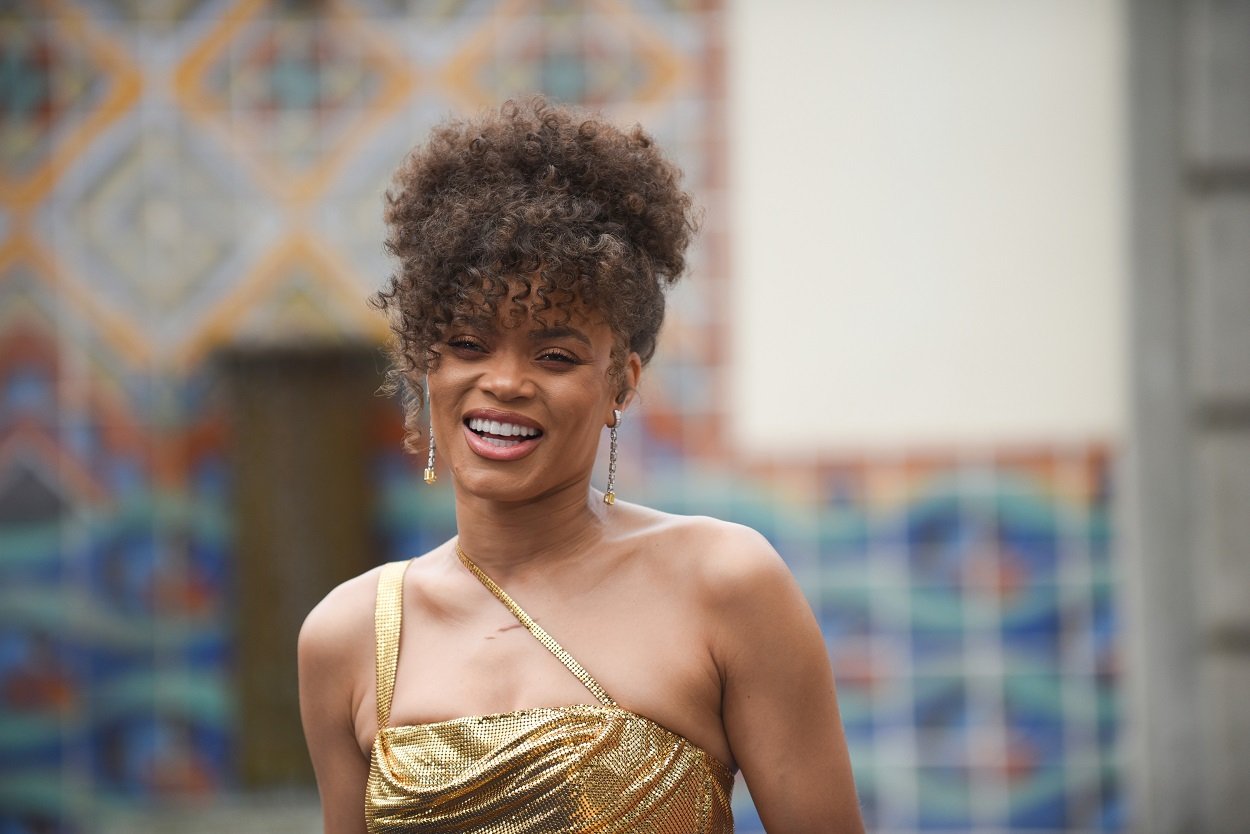 But just how did Day end up playing Billie Holiday? According to the actor, it wasn't actually something that she set out to do. Being a singer, Day had a lot of love for the "I'll Be Seeing You" artist. In fact, Day recalls hearing "Strange Fruit", Billie Holiday's unforgettable song about lynching, when she was only 11 years old. Though she didn't fully understand the themes of the song, she recalled being captivated by the music. Billie Holiday didn't sound like any of the other singers that Day had been exposed to, but still, Day couldn't stop playing the song.
Andra Day tried to get out of playing Billie Holiday
Even though Day had a lot of love and respect for the singer, she had no interest in trying to portray her. Instead, the role of Billie Holiday came to her. It was Lee Daniels' (who directed the film) manager who had the keen instincts that Day would be great in the role. But, Day vehemently opposed the opportunity at first and she certainly wasn't the only one.
RELATED: Heath Ledger Would've Turned Down His Infamous Joker Role if Tim Burton Directed 'The Dark Knight'
"It was basically a journey of me trying to figure out how to get the fu*k out of it," Day revealed to Interviewer Magazine about how she ended up playing Billie Holiday. "I was so scared. This is how it happened: Lee's manager told Lee he should consider me for it. Lee was like 'Absolutely not. That is a terrible idea.' My manager said the same thing, and yet somehow we were sort of forced upon each other. I think the first thing we bonded over was that neither of us thought we should be there. He was not wanting to do it, and I was like, 'Listen, this is a bad idea, bro. I'm not an actress. You should definitely figure out how to get out of this.'"
The 'Rise Up' singer was still reluctant after she was cast in 'The United States vs. Billie Holiday'
Despite Daniels and Day's reluctance, they ended up bonding over their love of Billie Holiday. Once Day truly understood the film the director wanted to make, her feelings about auditioning began to change. With each round of auditions, she became more connected to the story. Still, when she finally got the job, she had some reservations. "After that meeting, I did several auditions and got the gig at the beginning of 2018," Day recalled. "He called me to tell me I got the job, and I was like, 'Are you sure you looked at everybody?' He was like, 'Yo, shut up, please come to the movie set,' and I was like, 'Okay.'"
Clearly, Daniels' manager's instincts were spot on when it came to casting Day as Billie Holiday. The singer certainly gave a standout performance and we're sure her fans are looking forward to seeing what she does next.