André 3000 and Erykah Badu Mastered Co-Parenting Their Son, Seven
André 3000 and Erykah Badu stand out as a great co-parenting example. Though they weren't able to maintain their relationship, the artists have remained close for the sake of their son, Seven Benjamin. Learn more about their co-parenting situation here.
Co-parenting isn't always easy, but André 3000 and Erykah Badu sure make it look that way. Since their breakup, the celebrities have been committed to making sure their son, Seven Benjamin, has the best life possible. They continue to spend time together as a family and even consider themselves "best friends," making them a positive example for not only their son but also for others in similar situations.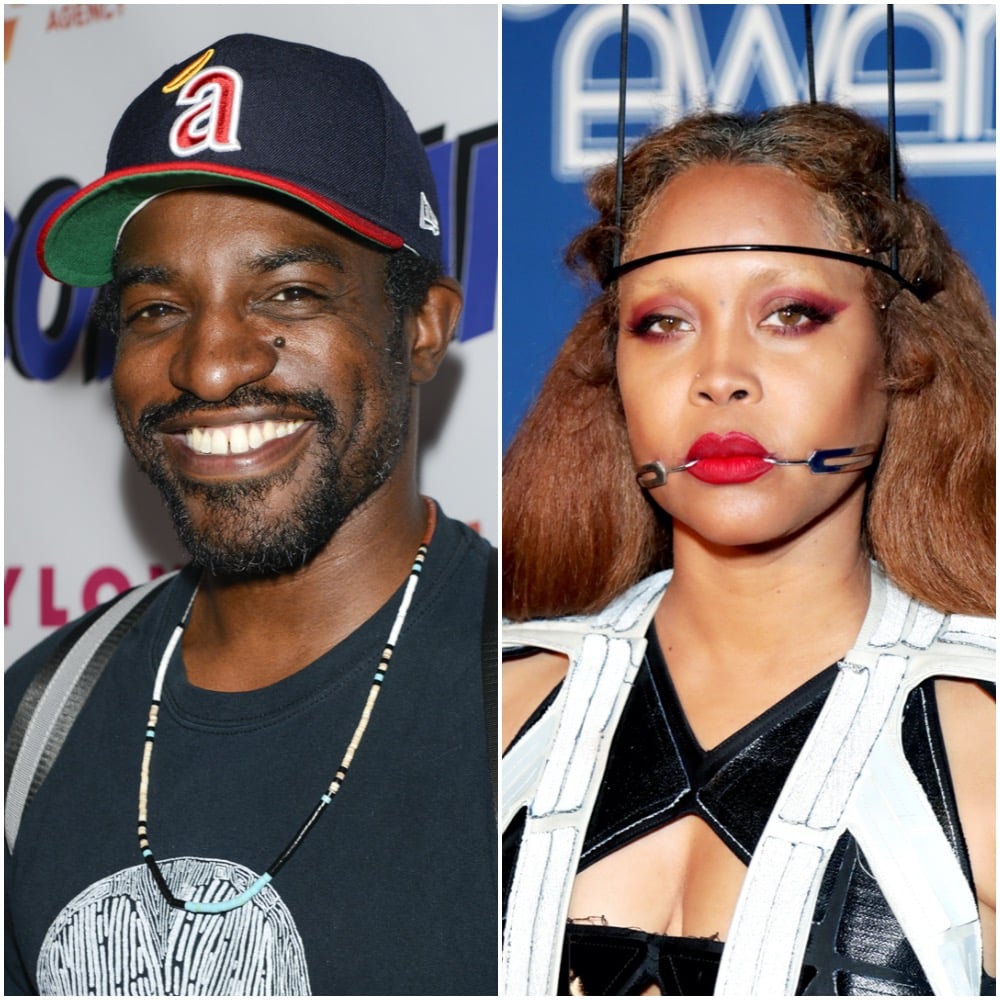 How they met
As Badu explained in a 2013 Red Bull Music Academy talk, she met André 3000 during a night out in the late '90s, when she was working on her debut studio album Baduizm (1997).
"My single came out Februrary 7th—'On and On.' I heard it in New York in a club and met André that night," she recalled. "No, that's a year before. Let me back up. Two years earlier I met André at the club and they played the song 'On and On.' Two years later, Februrary 7th, 'On and On' came out on the radio. February 11th, I got pregnant."
According to The Fader, they welcomed their son in November 1997 before breaking up sometime later.
What happened to André 3000 and Erykah Badu
André 3000 addressed the breakup in OutKast's 2000 song "Ms. Jackson," in which he alluded to tension between him and Badu's mom before apologizing to them both for his part in the drama.
"It hit kind of a sore spot," Badu told Rap Radar about her initial reaction to the track. "I didn't wanna hear that, especially when I heard Big Boi's verse. When I heard Andre's verse, I felt very good because his verse was really, really inspiring. He just said how he felt and it was his honest feelings and I always respected that and listened to what he felt and appreciated it."
Even though it didn't work out, the two have a great relationship
Despite their split, the artists have remained on really good terms for the sake of Seven.
"[We're] very dedicated parents," Badu told Atlanta radio station Majic 107.5 at a 2015 music festival. "From the day I got pregnant, we decided we would make this human being that we brought into this world together. It's really natural for him to be here [in Dallas]. I think it's somewhat of a sacrifice for him. We don't take it for granted. You know, I didn't grow up with a father, a lot of my cohorts didn't grow up with a father. I think that it's natural for fathers to take that much of an initiative to be in their child's life."
Years later, she still has nothing but praise for her ex, with whom she has also continued to collaborate on music, including 2015's "Hello." She even told Rolling Stone in 2020 that he has grown to be one of her best friends.
"We're really close," she shared. "We laugh all the time, talk about things. It's brother and sister, it's grandmother and grandson, it's father and daughter. It's so many different things depending on what the situation calls for."
André 3000 has shared similar sentiments, once telling Vibe (xoNecole): "Erykah and I are cool friends, man. We talk on the phone. She even asks my advice on relationships. She's like a cool sister more than anything. The first thing people would think about us is, 'Oh, they don't get along.' But there are always feelings when people grow apart. It's something you have to get through. But man, we are cool."