Andrew Garfield Honors His Mother Through Jonathan Larson's Story in Lin-Manuel Miranda's 'Tick Tick… Boom!'
When Andrew Garfield signed on for Lin Manuel-Miranda's Tick Tick… Boom! his biggest challenge was to sing in the film. But by the time he began filming for the movie musical, Garfield's understanding of his character had changed.
The Amazing Spider-Man actor began filming for Lin-Manuel Miranda's film sometime after he lost his mother. For Garfield, Tick Tick… Boom! became a way to honor his mother.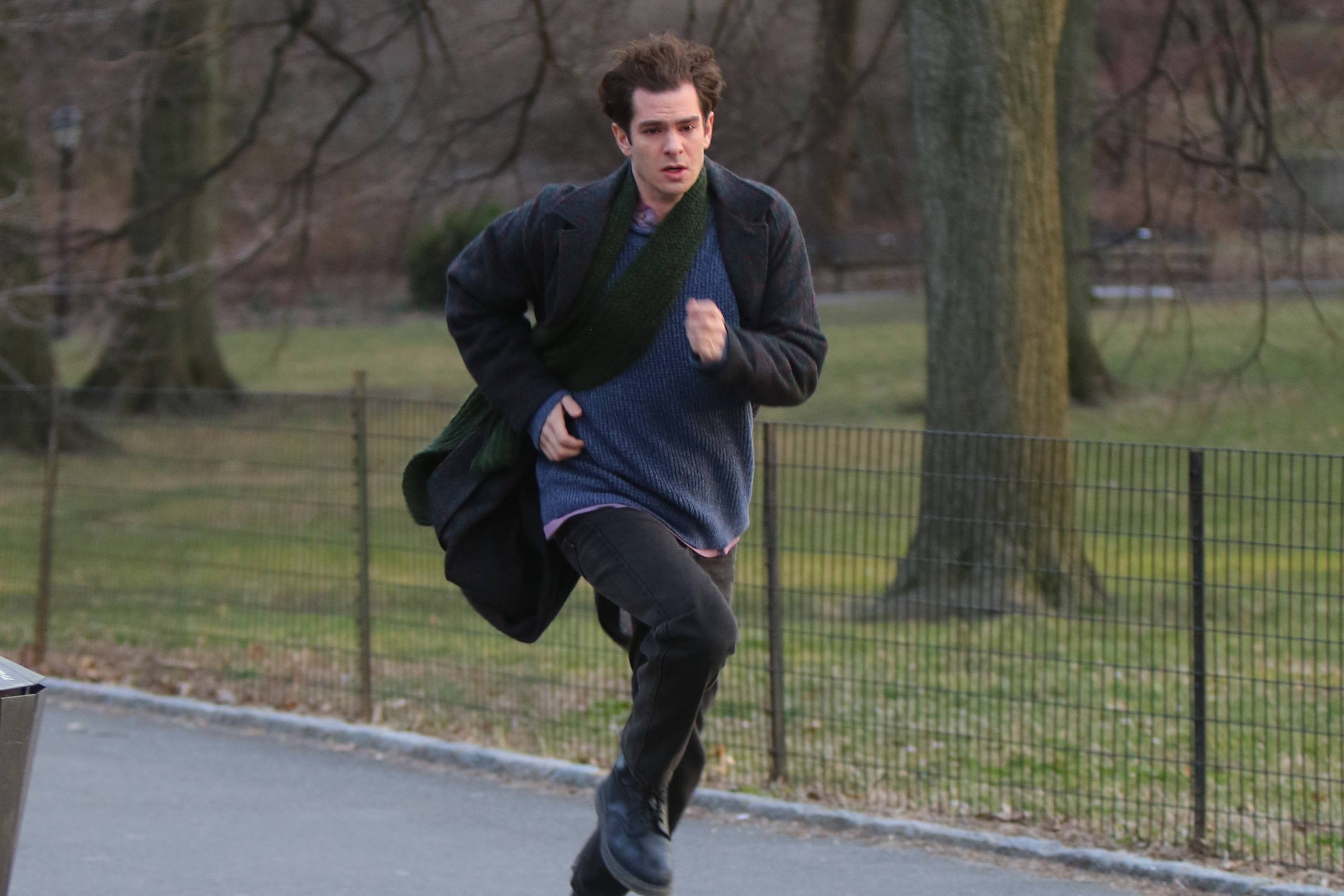 Garfield learned of his mother's cancer before he began filming 'The Eyes of Tammy Faye'
In a recent interview with Variety, Garfield revealed he didn't want to leave his mother in England to film Michael Showalter's The Eyes of Tammy Faye in North Carolina.
"She said, 'I would struggle with you not doing it on account of me.' I told her, 'Ok, but promise me when it's time to come home you'll let me know," Garfield said.
Her condition worsened while Garfield was filming. After hearing of it, Garfield returned to England to spend time with her.
"The good news about me and her is that we left nothing unsaid," Garfield said. "We had all the quality time we could possibly have while she was here. And those last two weeks I got to be with her were probably the most profound two weeks of my life. To be with her and my dad and my brother, all of her friends, my nephews. It was full of grace in the midst of the terrible tragedy."
As Garfield began shooting for Tick Tick… Boom! he says, his perspective of his role in the movie "was colored by the loss of his mother and the preciousness of life."
'Tick Tick… Boom!' is about music composer and playwright Jonathan Larson who died at the age of 35
Jonathan Larson, the Tony Award-winning composer unexpectedly died the morning of his Broadway musical Rent's first preview performance in 1996. The musical went on to win Larson multiple Tony Awards posthumously.
In Tick Tick… Boom! Garfield plays Larson five years before Rent's debut. As a 30-year-old composer, Larson is bogged down with his struggles and the problems he sees around him. Yet he strives to write and compose music that he hopes one day he gets to share with the world.
The deaths of these two seemingly unrelated people made all the difference for Garfield.
"For me, I was able to continue her son on the ocean and the wave of Jonathan's[Larson] songs," Garfield told The New York Times. "It was an attempt to honor him in his unfinished song, and her in her unfinished song and have them meet."
Garfield found a way to channel his grief into art
The ability to understand Larson's character better through the lens of his personal tragedy gave Garfield a different way to channel his pain.
"The privilege of my life has been being there for my mother, being the person that gave her permission when she was ready," Garfield said. "We had a very amazing connection, and now an audience will know her spirit in an unconscious way through Jon[Larson], which I just find so magical and beautiful."

RELATED: 'Tick Tick… Boom!': How Lin-Manuel Miranda Got Andrew Garfield to Play the Role of Jonathan Larson