Andrew Garfield Reveals How Supportive the Cast of 'Tick Tick… Boom!' Was, Calls Them 'Most Supportive Liars'
The Academy Award-nominated star Andrew Garfield found himself a little out of his element while preparing and filming Lin-Manuel Miranda's Tick Tick… Boom! The Social Network actor is known for a varied range of roles. From Spider-Man in The Amazing Spider-Man to combat medic Desmond Doss who refused to carry or use a weapon in World War II in Hacksaw Ridge, Garfield has played versatile roles. 
Yet when it came to Miranda's Tick Tick… Boom! Garfield was more nervous than before.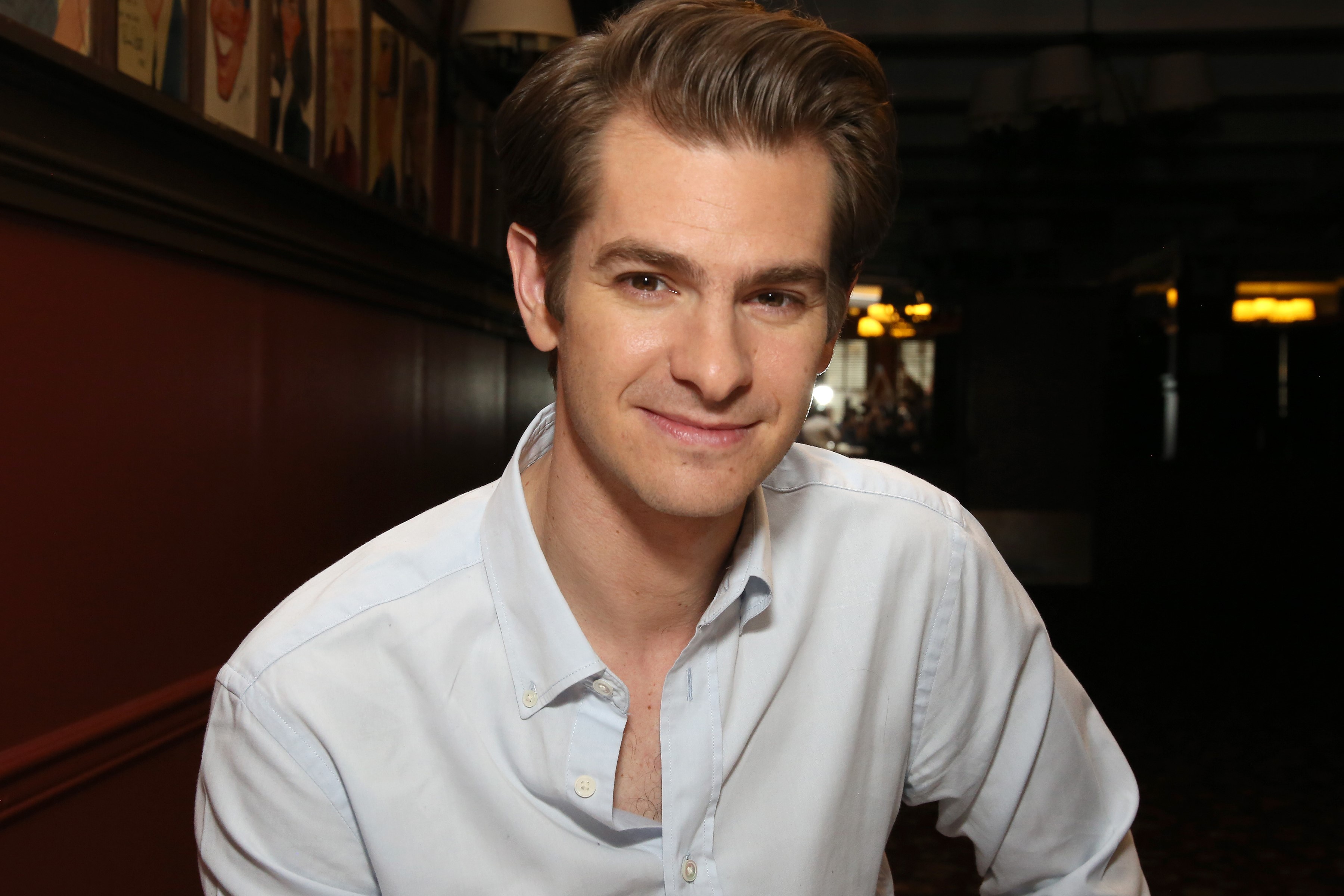 Lin-Manuel Miranda's 'Tick Tick… Boom!' is a movie musical
The actor felt the pressure when told he would have to both sing and dance in the movie. Further, the movie is based on a semi-autobiographical musical written by Jonathan Larson, a music composer and playwright himself. 
As Garfield plays Jonathan Larson, who wrote the famous Broadway musical Rent, he not only had to know how to sing, he had to be great at it. In preparation for his role as Larson, Garfield took vocal and piano lessons. 
In the movie, Garfield plays Larson six years before he created his Tony Award-winning musical Rent. Struggling to make enough money and desperate to catch a break as a playwright, Larson in the movie is passionate but frustrated, motivated but discontent. 
To bring a mixture of complicated emotions to a character, along with technical brilliance in a previously unmastered field is no easy task. And Garfield had to do that.
In his cast members Garfield found allies
In a recent interview with The New York Times, Garfield detailed his journey on Tick Tick… Boom! He said the movie's cast — which includes Robin de Jesus, Vanessa Hudgens, Josh Henry, Alexandra Shipp, and Jordan — are all well-rounded stage actors.
He had music rehearsals with the cast and Alex Lacamoire, who is Miranda's musical arranger and producer. Talking about a specific day during the music rehearsal Garfield mentioned he had de Jesus, Hudgens, Henry, and Ship in the room with him.
"You can imagine how I'm feeling!" Garfield said. "They're all just pros, they know exactly what they're doing, they're making notes. I'm like, 'Oh my God, I'm going to die.'"
A nervous Garfield began singing his part, attempting to make his way through the entire song. Then, he got an unexpected reaction.
"I remember Alex Lacamoire going, 'Woo, Andrew!' And then everyone behind him, like Josh[Henry] and Vanessa [Hudgens] and Alex [Shipp] and Robin [de Jesus], were like, 'Yeah baby, that's it, baby! You got it, baby!'" Garfield said.
Unable to hide his reaction and overwhelmed with the encouragement, Garfield said he went "beet red."
"Five minutes pass and I'm just like, 'Hey guys, sorry.' I start crying," Garfield revealed. "I say, 'I don't know if I've ever been this happy in my entire life, to be surrounded by the most supportive liars I have ever known." 
Tick Tick… Boom! will be the first time Garfield will hum along to the lyrics of a Broadway musical. But the Silence actor has already acted in Broadway productions
Garfield's stage performance convinced Miranda to cast him as Larson
In 2012, Garfield starred in the Broadway revival of Arthur Miller's play Death of a Salesman. But in 2017, Garfield acted in a production of Angels in America, first in London and then on Broadway in 2018. For his role, he also won the Tony Award for Best Actor in a Leading Role in a play.
Miranda saw Garfield in London. Ever since he watched Garfield on stage, he knew he wanted him to play Larson in his movie.
Tick Tick… Boom! will release in limited theaters on Nov. 12. It will debut on Netflix on Nov. 19.
RELATED: 'The Eyes of Tammy Faye': Andrew Garfield Had This Concern Before He Signed on For the Movie
[Correction: An earlier version mistakenly said Jonathan Larson directed Rent, rather than wrote it.]