Andrew Morton Planned on Taking Princess Diana's Involvement in Explosive Biography to the Grave — Here's Why He Changed His Mind
Andrew Morton, most famous for his 1992 biography about Princess Diana titled, Diana: Her True Story–in Her Own Words, never intended to let the public know she worked with him on the book.
Princess Diana herself proved to be so adamant about denying her involvement, she went to so far as to lie to Queen Elizabeth II and Prince Philip about working on the biography. 
Ahead, learn why Morton planned on denying Princess Diana's participation in the biography for the rest of his life and why he changed his mind. 
Andrew Morton planned on taking the secret to the grave
During a taped interview with HuffPost, Morton explained when Princess Diana's shocking biography first hit bookshelves 27 years ago, he never thought he'd speak openly about her being a source. 
Topics in the book proved to be so shocking — Princess Diana's bulimia, her multiple suicide attempts, and Prince Charles's affair with Camilla Parker Bowles, now the Duchess of Cornwall — critics and readers alike believed everything Morton wrote to be fake.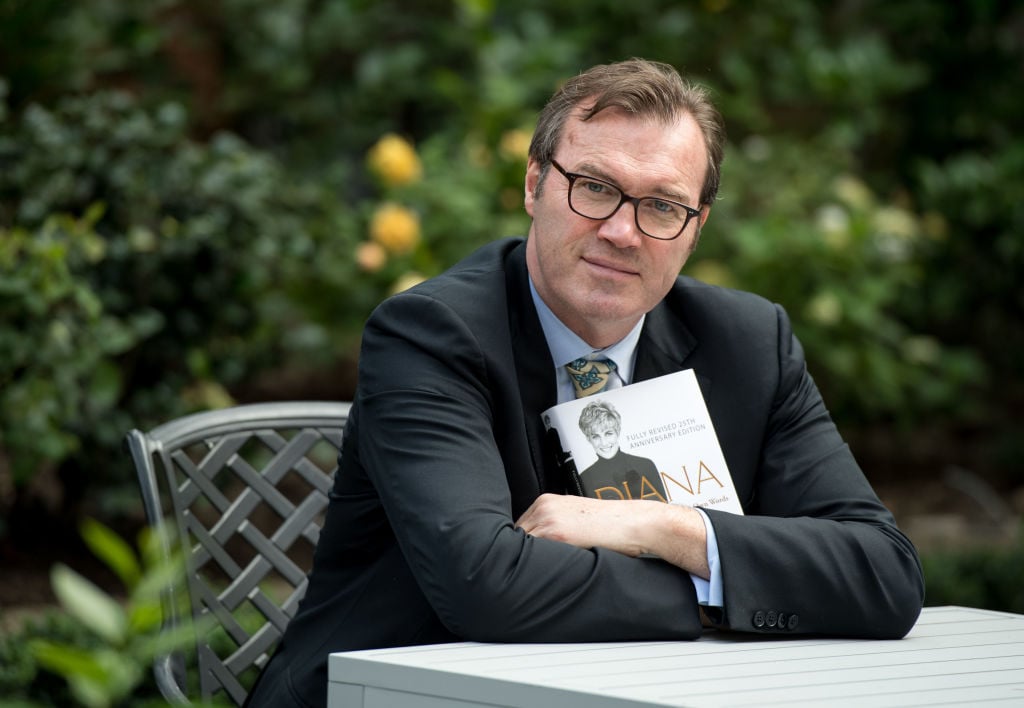 "Basically, I was called a liar," Morton said in an interview with Independent in Dec. of 1997, four months after Princess Diana's death. By this time, he had already revealed the truth about her involvement. 
Morton said he put it in his will that only upon his death — he assumed his demise would happen sooner than Princess Diana's — the extent of the royal's involvement with the book would be revealed. The author also said he stipulated in his will he wanted the tapes to be given to Sussex University and confessed he never thought about disclosing the tapes.
"It would not have occurred to me to reveal them, had she not died," Morton said.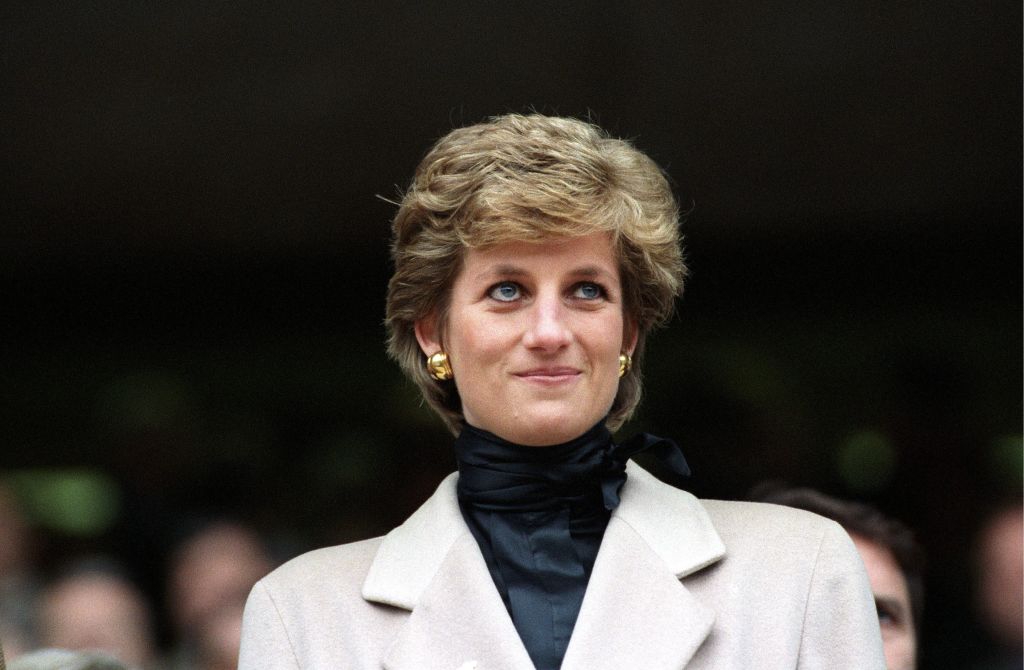 But why didn't Morton reveal Princess Diana as his well-placed source (and keep the tapes to himself) when she was still alive? "She trusted me. It would have been a betrayal," he explained. 
Tragically, Princess Diana died at the age of 36 after suffering fatal injuries as the result of a car crash in Paris, France, on Aug. 31, 1997. It was then Morton began rethinking his plan to carry the secret to his grave.
Why Morton revealed Princess Diana's involvement in explosive biography
Also in the interview with Independent, Morton explained why he changed his mind about telling the world Princess Diana recorded her innermost thoughts on a series of tapes (six to be exact), beginning in May 1991, her friend Dr. James Colthurst, delivered — on his bike — to Morton.
Morton said he and his publisher, Michael O'Mara, whom he met the day after Princess Diana's funeral, began talking about a possible reprint of the biography amid public criticism.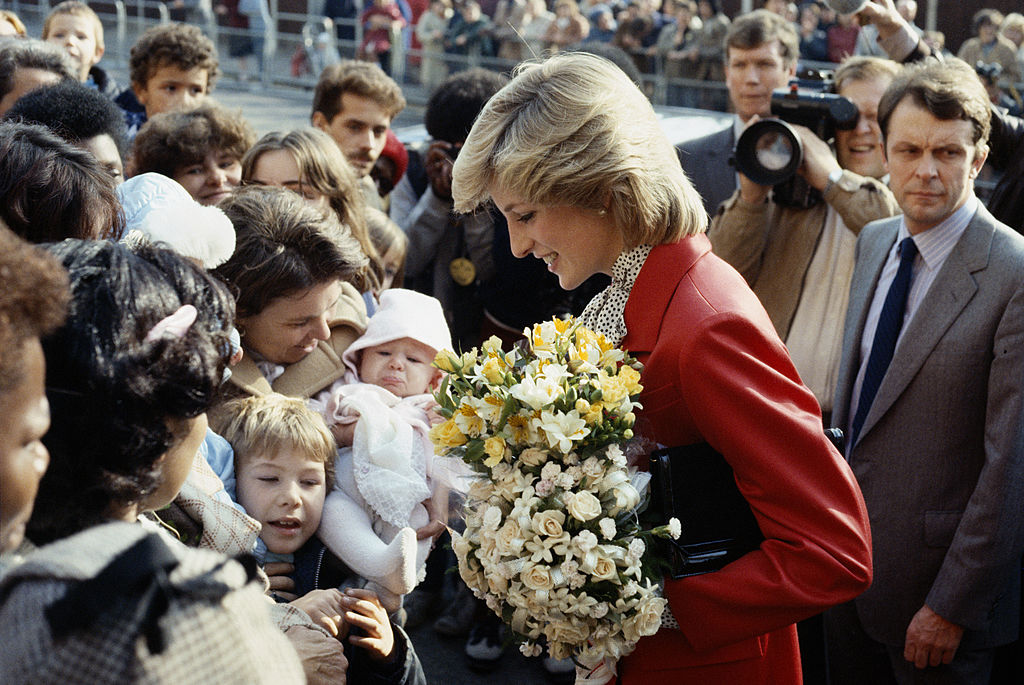 "He was already being [sic] criticized for not doing a reprint of the original book, which was selling out everywhere," Morton recalled of his publisher. "We had a long discussion about the need to revise the book, but if we did, should we use the tapes? It was not a decision we took lightly. I could have just reissued the first book, then gone to a beach," he added. 
Morton continued, saying they ultimately decided to release the tapes.
"But, in the end, we thought we should use them, because people had this great need for openness and honesty," the author said. "Lord Spencer's funeral oration got applause, because he spoke from the hip, and everyone wanted that. We couldn't do it."
In the updated edition, Morton revealed Princess Diana had been his main source for the biography and referenced the tapes, which catapulted the book to the top of bestseller lists, according to The Telegraph.
Diana: Her True Story–in Her Own Words, the reprint, sold 180,000 in its first week and remains in the top 20 non-fiction royal bestsellers on Kindle today. Morton is now regarded as a highly respected biographer on the royal family.
He's released books on Meghan Markle, Duchess of Sussex, Prince William and Kate Middleton, Duke and Duchess of Cambridge among others. He's also written celebrity biographies on Monica Lewinsky, Madonna, and Tom Cruise.