Andrew Zimmern Has a Mustard Collection In His Fridge
Aside from their fame and lavish lifestyles, celebrities aren't too different from the average person. The famous faces and names of Hollywood have been known to rock sweatpants, run errands, and, of course, indulge in a guilty pleasure or two. Speaking of, some celebrities have been in the spotlight for their unique and slightly weird eating habits.
Andrew Zimmern is one of the many celebs who have been put on blast for his unusual food-based obsession. See which other celebrities have revealed their abnormal food preferences, and what the deal is with Zimmern and his condiment collection.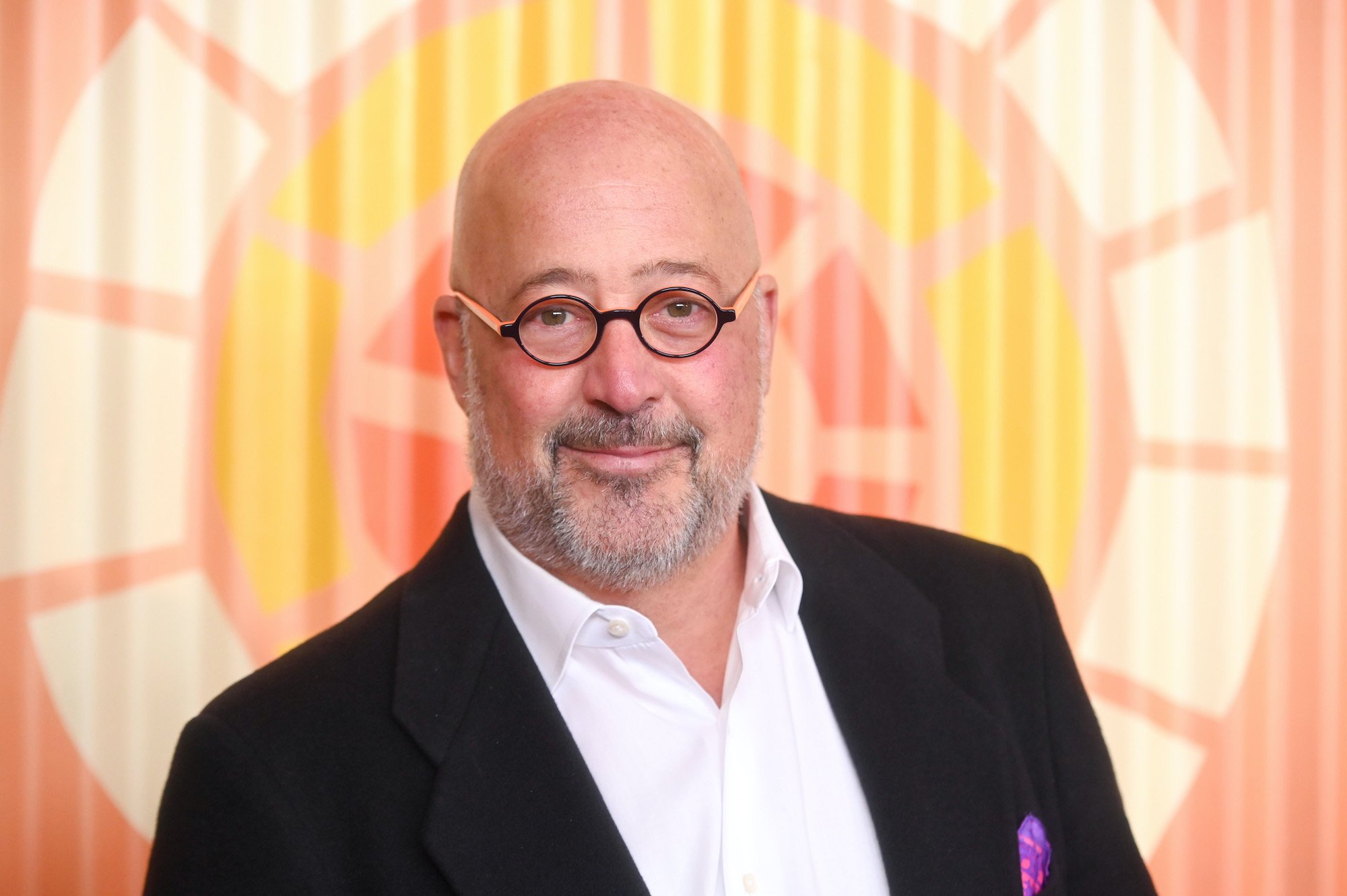 Andrew Zimmern and other celebs with strange food interests
RELATED: Donald Trump's Eating Habits and What He Gets Ridiculed For the Most
Delish's food-inspired feature shared some of the most popular celebrities' bizarre eating habits. Quite frankly, many fans and followers were probably shocked at what they discovered. Channing Tatum once admitted that Cheetos are his secret ingredient when making the classical peanut butter and jelly sandwich. Back in 2016, Dale Earnhardt Jr. put social media in an uproar when he revealed white bread, mayo, and bananas were the ingredients behind his go-to sandwich. 
Speaking of sandwiches, Jennifer Lawrence is another celebrity known for having a unique take on the popular food item. The talented actor shared the details behind The Chili Pizza Sandwich, Lawrence's trademark creation. The title says it all. As Justin Bieber once said, "never say never." Zimmern was another celeb listed amongst the peculiar confessions. Take a look back at Zimmern's career and the details behind his abnormal food obsession. 
Andrew Zimmern's journey to fame and success
RELATED: Food Network Viewers Want More Replays of Classic Shows, Less Guy Fieri
Zimmern's story of success is a triumphant one. Born in 1961, Zimmern was interested in cooking and the culinary industry from a very young age. After attending The Dalton School and Vassar College he jumped into the restaurant business, and despite being incredibly skilled, Zimmern was struggling with addiction. Zimmern's battle with addiction led him to living on the streets for a year. Thanks to the help of his friends, he was able to get sober and turn his life around. 
Andrew Zimmern's impressive career
In 1992 Zimmern became an executive chef. Just a few years later Zimmern was filming what would be the pilot of his show Bizarre Foods with Andrew Zimmern. The television series premiered on Food Network in 2006 and aired for twelve seasons. The famous chef explored some of the most unique and unusual ingredients and recipes across a variety of cultures. 
Bizarre Foods with Andrew Zimmern was such a hit that Zimmern went on to create quite a few spinoffs. The Best Thing I Ever Ate and What's Eating America are just a few of the many productions the famous chef has appeared in over the years.
Andrew Zimmern has a condiment collection in his fridge
RELATED: Andrew Zimmern Will Eat Everything But These 3 Foods
Zimmern was one of the 40 celebrities Delish highlighted for their unusual eating habits. Considering that Zimmern's specialty is all things bizarre, it does only seem fitting for the talented chef to have some peculiar habits of his own. The Delish feature discussed his inclinations for collecting mustard. Zimmern's fridge has mustards from Poland, Japan, China, and the Czech Republic. Some people collect stamps, whereas others collect condiments. Though it may come across as strange to others, it definitely seems to be the norm for Zimmern.