Andy Cohen Admits He's 'Very Attracted' to Rhylee Gerber From 'Below Deck'
Bravo producer Andy Cohen didn't hold back when he exclaimed that he was "very attracted" to deckhand Rhylee Gerber from Below Deck. Cohen dished with actor Jerry O'Connell on Cohen's Sirius XM show and gushed about Gerber's beauty.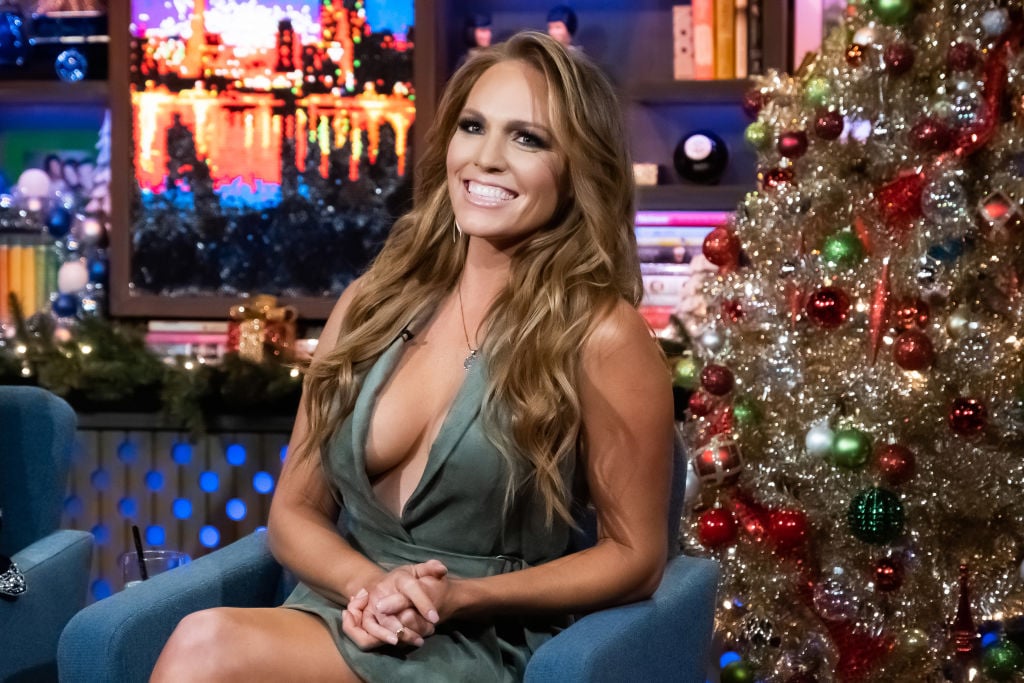 Gerber and chief stew Kate Chastain recently appeared on Watch What Happens Live with Andy Cohen. Both of the women dazzled, with Gerber in a gorgeous green BCBG dress and Chastain in designer black and silver. Showbiz Cheat Sheet caught up with Gerber after she shared the audio from Cohen's January 17 Sirius XM show to her Instagram story. She laughed and says she feels extremely flattered.
When asked if she had any inclination that she was on Cohen's radar, she said there was some buzz backstage. However, she didn't say anything until Cohen spilled on his show.
O'Connell gets the conversation started
The conversation kicked off with O'Connell sharing that he and his wife Rebecca Romijn can't get enough of Below Deck. "It's great this season, it's funny, I'm conflicted about Rhylee and Ashton and their situation," he said on Cohen's morning show.
"It's funny sometimes I'm 'Team Ashton' and sometimes I'm 'Team Rhylee.' I do think there is a little bro club happening when dealing with Rhylee but at the same time, I'm not sure Rhylee is the best at taking orders from her superiors," O'Connell observed. Cohen jumped in, "She's not gonna take orders." But then the conversation took a completely different turn.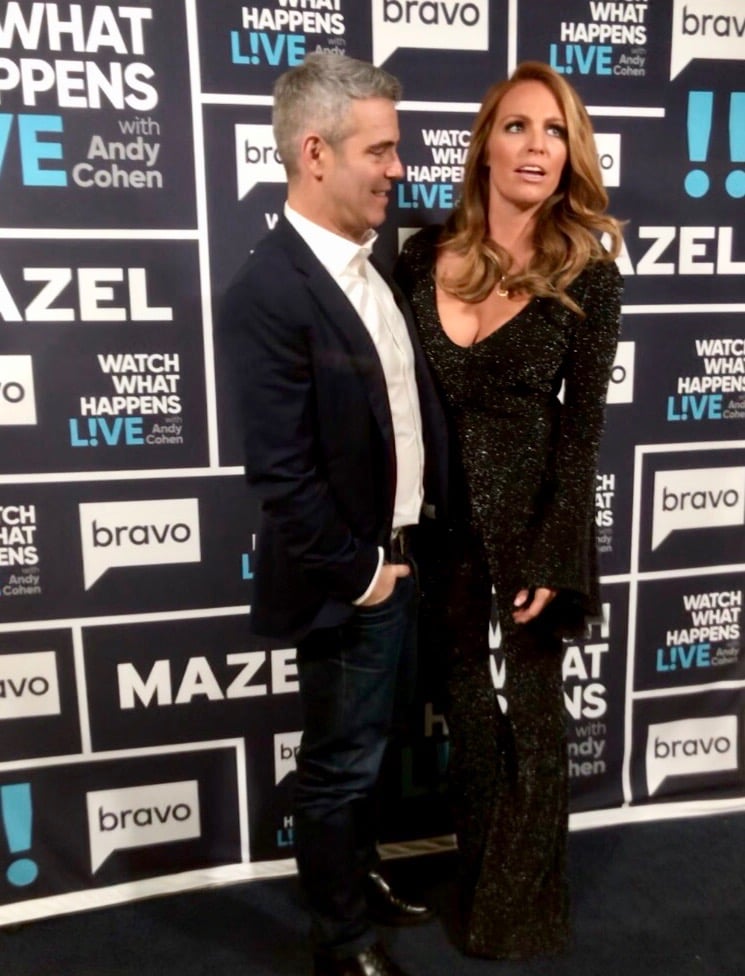 O'Connell shared that he finds Gerber pretty attractive. That opened the door for Cohen to spill. "Let me tell you some headline news, Rhylee was on Watch What Happens Live a couple of weeks ago. The show ended, I went to my staff [and] I go, 'I have an announcement. I am very attracted to Rhylee!' She is gorgeous!"
Gerber gives her glam squad a shout-out
Of course, Gerber was giggling at Cohen's comments but added that she really credited the team of professionals who put her look together for the evening. She credits her luminous glow to Lavishly Tan and Beauty Bar. Gerber shared on her Instagram story that she "seriously can't get enough of this easy to apply tan."
She also said hairstylist Avi Pinhasov gave her auburn locks that natural, beach curl flare and makeup artist Lindsey Trop created a healthy, glamorous look to pull everything together. Her green BCBG dress was hand-selected for her by Cypress Boutique. Gerber really loved her look and shared a number of photos on Instagram. She also gave credit to each of the artists who contributed.
"Last night was amazing thanks to an incredible support system of friends, colleagues and glam. @avi_pinhasov and @lindseytrop_mua you both made me feel beautiful next to the stunning @kate_chastain and our incredible host @bravoandy thank you @belowdeckbravo and @bravotv. Big thanks to @cypressboutique for having my back when it comes to fashion and to @lavishlytanandbeautybar for giving me the beautiful sun kissed glow."
Gerber may not have her glam squad in tow on Below Deck, but she likely still has Cohen's eye. Below Deck airs every Monday night at 9/8c on Bravo.