Andy Cohen Breaks Silence, Supports Bravo in Firing Stassi Schroeder, Kristen Doute From 'Vanderpump Rules'
Andy Cohen is breaking his silence following the Vanderpump Rules firings. The Bravo personality supports Bravo in its decision of firing Stassi Schroeder and Kristen Doute from the show. Their axings came after fan backlash over accusations made by former cast member Faith Stowers.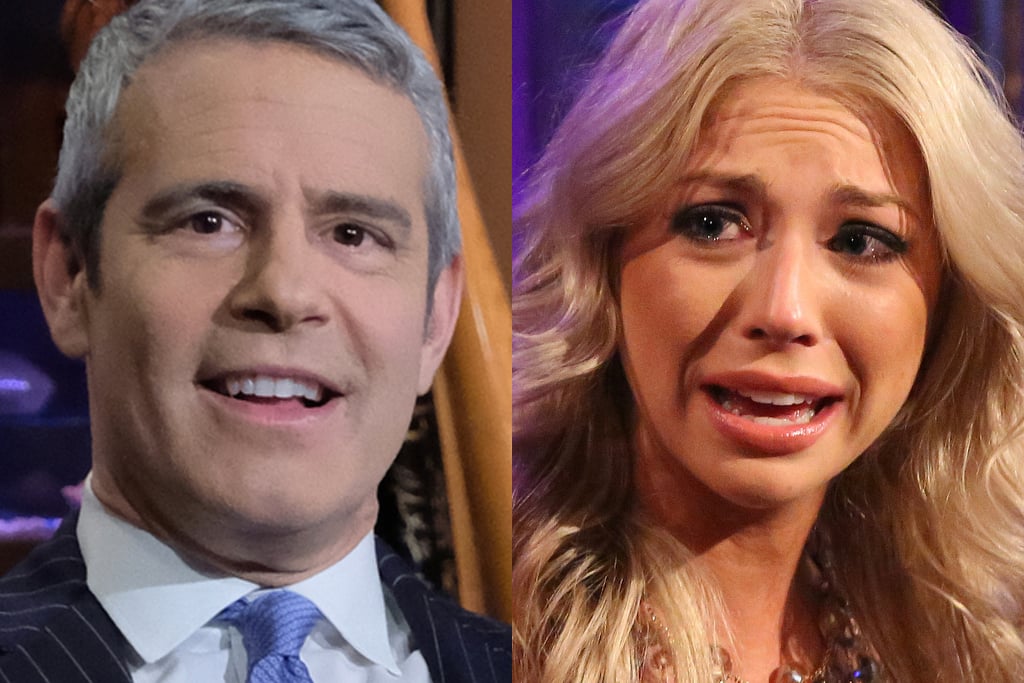 "There's so much happening in the Bravo universe," Cohen said on his Sirius XM show. "So much talk about Vanderpump Rules and then, of course, the reunion ended up airing last night. I will say this about what happened. I absolutely support Bravo's decision, I think it was the right decision."
Cohen is the face of Bravo and many fans think he has the power to hire and fire people on the network. However, the Radio Andy host reminded his listeners that he's not involved with the show, he only hosts the reunions.
"I want to remind people because I've been getting so many tweets and messages and whatever about Vanderpump Rules and about Southern Charm and other shows. I'm not in charge of programming at Bravo anymore," Cohen added. "I am not an Executive Producer of Vanderpump Rules. I don't have anything to do with the show except I love it and that I host the reunions."
What led to Stassi Schroeder and Kristen Doute getting fired?
The fall out started when Stowers recalled her time on Vanderpump Rules. In an interview with Candace Rice from Floribama Shore, Stowers revealed Doute and Schroeder called the cops on her.
"There was this article on Daily Mail where there was an African American lady," Stowers explained during an Instagram Live interview. "It was a weird photo, so she looked very light-skinned and had these different, weird tattoos. They showcased her, and I guess this woman was robbing people. And they called the cops and said it was me. This is like, a true story. I heard this from actually Stassi during an interview."
Stowers was not in friendly terms with Schroeder and Doute and they claimed they were doing something good by profiling the former.
"It was just funny, because they thought it was me because it was a black woman with a weave," Stowers added. "So they just assumed it would be me, and they called the cops on me," she said. "It didn't work, so they were upset about that. I get people being upset [about the affair], but I didn't understand why I was getting so much heat and the man wasn't."
Stassi Schroeder issues an apology
Days later, Schroeder issued a public apology to Stowers, recognizing her mistake and the negative implications that could've had.
"My emotions over something that happened between out friends outweighed my logic, and there is no excuse for that," she said of calling the police on Stowers. "I did not recognize then the serious ramifications that could have transpired because of my actions. What I did to Faith was wrong."
"I apologize and I do not expect forgiveness," she added. "I am also sorry to anyone else that feels disappointed in me. I am going to continue to look closer at myself and my actions — to take the time to listen, to learn, and to take accountability for my own privilege."
RELATED: 'Vanderpump Rules': Billie Lee Wants Jax Taylor Gone, Calls out Transphobic Incident