Andy Cohen Breaks His Silence About Criticism Over the 'Below Deck' Reunion
Bravo producer Andy Cohen finally responds to criticism about his 'Below Deck' hosting job.
Bravo producer Andy Cohen offered some insight into his Below Deck reunion hosting job. Cohen braced himself for questions on his Sirius XM radio show on Wednesday morning but found most callers were in support of how he conducted the reunion.
He started the radio show wondering why the phone lines weren't on fire with questions about his hosting job. Fans blasted him on social media for siding with the men on the boat and coming down harder on cast members like chief stew Kate Chastain.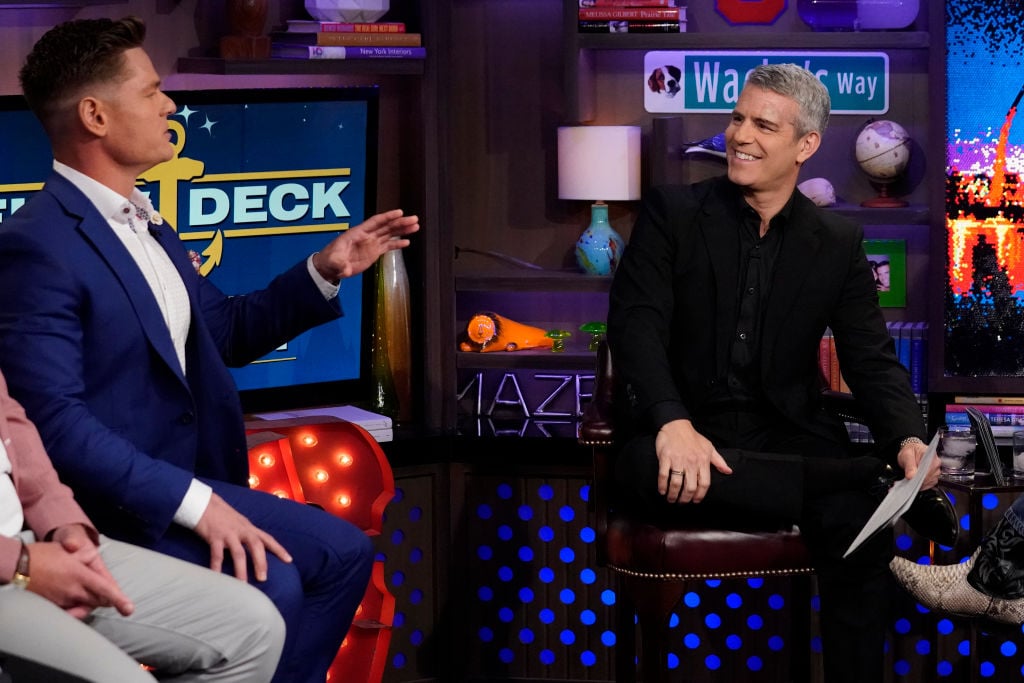 Cohen admitted he steered clear of Twitter in the last few days but knew not only fans but also Below Deck superfan, comedian Leslie Jones were not happy with Cohen's delivery during the reunion.
Why did Cohen ask Courtney Skippon and Brian de Saint Pern if they were going out after the reunion?
Cohen asked stew Courtney Skippon if she and deckhand Brian de Saint Pern would consider going out after the reunion wrapped. Skippon and many fans were annoyed with the question and now Skippon and de Saint Pern are warring on social media.
"I made a joke to her at the end where I said, 'Are you and Brian going to hang out tonight' or something like that," Cohen explained. "And the reason that I did that is the context of that is we have had Southern Charm reunions. We have had Below Deck reunions where people hated each other, horrible things, and then they all go out that night and they get drunk and then they will … I come into work the next day and they're like 'Guess who hooked up last night.' And I'm like, 'You're kidding me.'"
"So that's why I asked that question," Cohen continued. "Do I wish I had not have asked it? Of course, I understand how it came off."
He thinks there was enough bad behavior to go around
Another caller defended how Cohen hosted the show and supported the men on the boat too. Cohen said, "Everyone kind of behaved like a**holes at one point or another. And the point of the reunion is for both sides to say what they have to say."
He agrees that the men behaved badly. "So I just want to say do I think the guys behaved horribly? Yes, of course. You can't kiss someone who doesn't want to be kissed. Or talk about slapping someone with your d**k. And people are really upset specifically with Ashton [Pienaar]."
Cohen also reminds viewers of Ashton Pienaar's apology too. "And I want to say that at the reunion, which is the time for both sides to say what they have to say. He sat there and apologized in a four-minute soliloquy with tears in his eyes. Typically what you look for at a reunion is some sort of apology or moving forward. So after this guy sits there and apologizes for four minutes with tears in his eyes yeah, I didn't beat him with a club after that as I think people would have liked for me to do."
He admits he's not as dialed in with 'Below Deck' as he is the 'Housewives'
Many fans wondered why Cohen didn't hold the men as accountable for their behavior as he did LeeAnne Locken during The Real Housewives of Dallas reunion. "I am more of a hired hand as the host of the Below Deck reunion," he shared. "I don't have anything to do with Below Deck. I'm not a producer."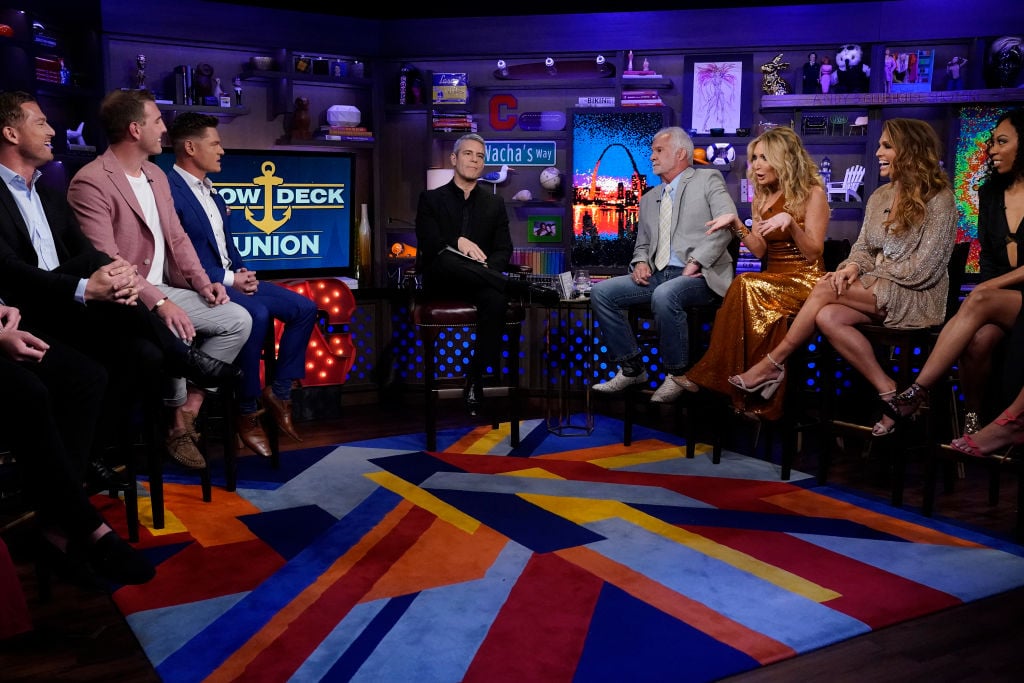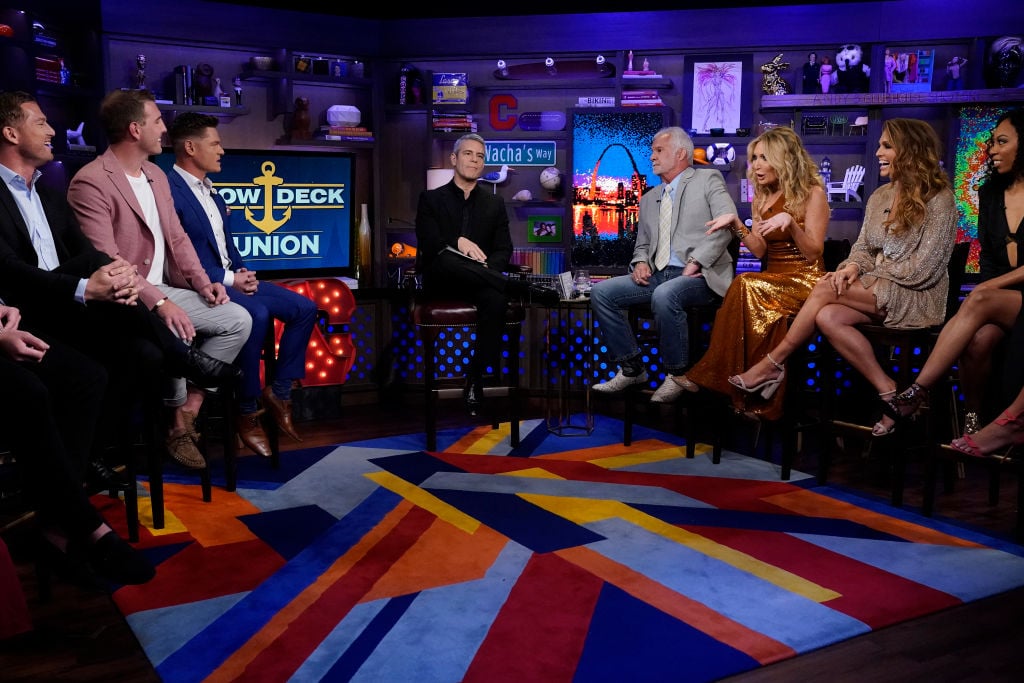 "When Bravo asked me to host the reunion, I said to all the producers, 'You guys, people are reacting so strongly to what's going on in the misogyny and the whole thing.' I want to make sure that I represent what everyone is so upset about. And so that's part of the reason that I feel bad that I failed people because I'm not a producer of the show, as a producer of The Real Housewives of Dallas or all the Housewives."
He says he has more information going into the Housewives reunions. "And I just feel so much more authority to sit there and be like, that's not true. I'm not an executive producer of the show. I don't even see cuts. Maybe I would have watched and said, 'Hey, can you add me being tougher on the guys' if there's more to that, which I would think that there was."
What's Cohen's message to 'Below Deck' fans?
Cohen continued to address fan outrage. "So you all feel that I failed you," he shared. "I am sorry for that. I am trying to get to a place where you move forward and people kind of own their behavior. That is my goal, to get people to own their behavior. For me, if I sit there and I look at Ashton with tears in his eyes apologizing, do I think he's at least making an attempt to own his behavior?"
Cohen also asked the production team throughout the reunion if he was being hard enough on the guys. "We shot for over two hours and I kept saying to the control room full of women, 'Hey, you guys. Am I being tough enough on the guys?' Like, I want to make sure that I'm being tough enough on the guys. And they were like, 'We're good. We have enough stuff.'"
He added that immediately before shooting, he had a procedure performed on his forehead and he was dealing with a significant amount of pain. "I had a procedure on my forehand, I think you saw that I had a Band-Aid on my head. I had had a procedure a couple hours before I was on painkillers and I was in a lot of pain."